8 Unlikely Moments We Want to See in 'the X-Files' Season 11
When The X-Files (1993-2002) made a six-episode return in 2016, ratings were phenomenally good.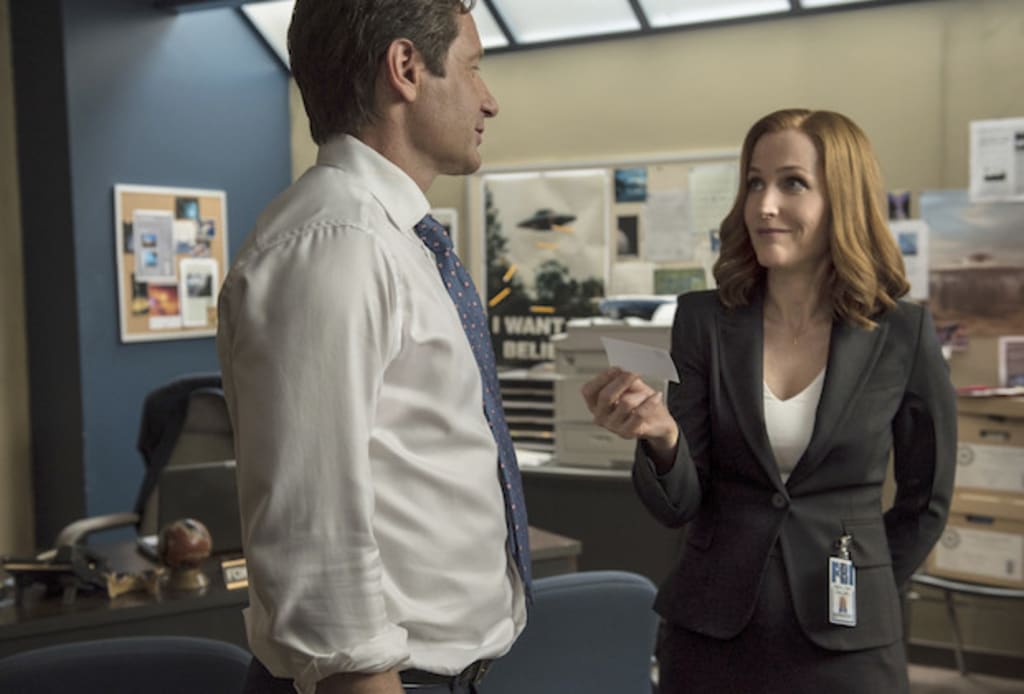 When The X-Files (1993-2002) made a six-episode return in 2016, ratings were phenomenally good for the 23-year-old franchise, averaging about 16 million viewers per episode. Though the "television event series" wasn't as perfect as fans hoped it could be, it still didn't take Fox long to green-light a brand new season comprising of 10 episodes for 2018.
Currently filming in Vancouver, Season 11 of the sci-fi series, which deals with unexplained phenomena, will see David Duchovny and Gillian Anderson reprising their roles as the world's most famous FBI special agents, Fox Mulder ("the believer") and Dana Scully ("the skeptic"). Both stars and series creator Chris Carter have since dropped many hints on what fans can expect in the forthcoming season, from the long-awaited appearance of the agents' long-lost son William to Easter-eggs referencing The X-Files' past. Based on what has been revealed so far, here are eight fairly unlikely outcomes that we'd love to be surprised with in Season 11.
1. A Happy Reunion For Mulder, Scully And William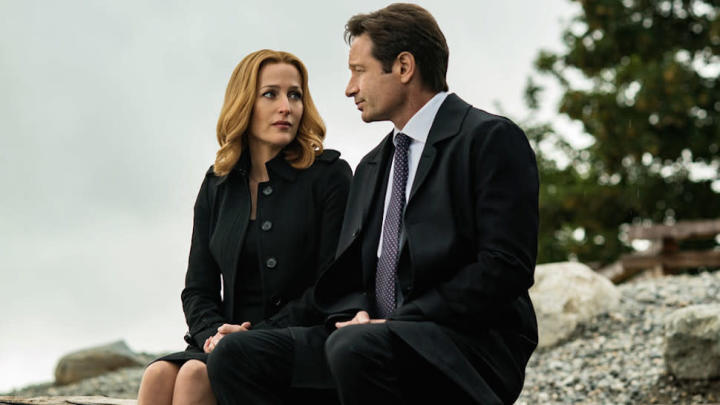 "You have to find him and you have to stop him before he releases hell on Earth." - Dana Scully to Fox Mulder
Giving up William, the son that she shares with Mulder, for adoption 15 years ago is something that agent Scully never quite forgiven herself for. Just as the agents' close relationship was confirmed in the 2008 movie, The X-Files: Fight the Future (they have since broke up romantically), fans have long hoped that Scully will get closure on how her son is faring. So it was good to learn from Carter that the hunt for William will be a major storyline in the new season.
We want nothing more than a happy family reunion for William and his long-suffering parents, but when a hospitalized Scully tells Mulder to find "him" in the Season 11 teaser trailer - is she referring to William and has he become a dangerous threat to humanity? It's safe to say that a reunion there will be but it will be anything but blissful. We just have to wait and see if there will be a happy ending for our heroes and their (now) teenage son.
2. A Little Less Miller And Einstein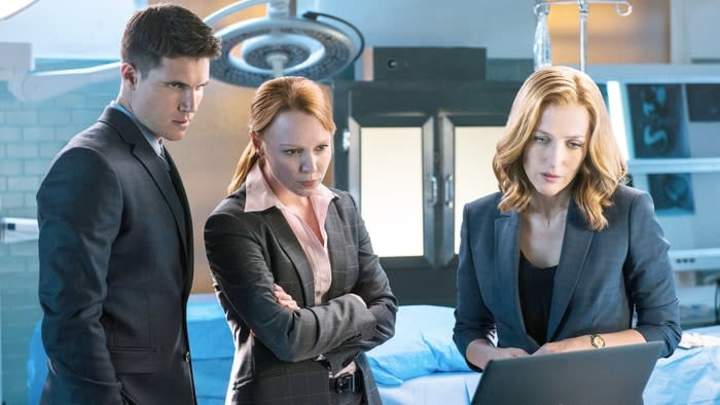 In Season 10, we were introduced to two young FBI special agents, Agent Miller (Robbie Amell) and Agent Einstein (Lauren Ambrose). It seems to be a move by Fox to see if a new generation of The X-Files is possible if these new, younger characters were well received. Well, they weren't: Miller the "believer" was called bland, while Einstein "the skeptic" was thought to be annoying. Of all the good news about Season 11, that these two agents will be returning isn't one of them. Here's hoping that they will be hardly seen, allowing Mulder and Scully to do what they do best without much interference.
3. The Classic "Scully Red"
Sorry folks, Gillian Anderson still wears a wig for the new season. The award-winning actress has dyed her hair so many times she's afraid that tresses of her crowning glory will drop off soon and that was the main reason why she wore a wig for Season 10. Many fans disliked it, calling it unflattering, haggard, and stated that it wasn't the right "Scully red". If it's any consolation, Anderson promised that the color of the new wig is "redder this time". Let us be the judge of that.
4. More Comedic Episodes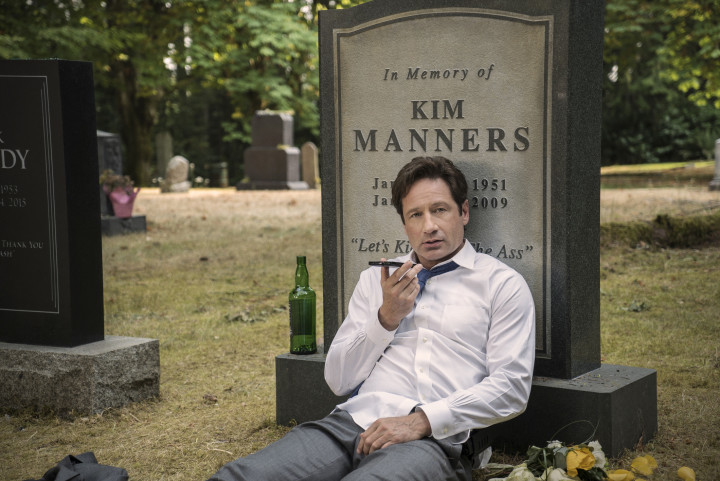 Last season, the funniest episode among the six installments was by a mile, "Mulder and Scully Meet The Were-Monster". Opinions were split between die-hard fans who loved it and casual followers, who openly disliked it. Comedic episodes have always been part of the original series' DNA and both Duchovny and Anderson shine in light-hearted episodes that are filled with funny dialogue and, yes, silly monsters.
With eight episodes devoted to monsters-of-the-week story lines next year, we are not expecting a funny episode every other week (that would be silly). The larger mythology of The X-Files remains the agents' constant quest in stopping the powers that be from destroying humanity. But at least one funny, out-of-the-box episode is a must. Thankfully, there is and it is written no less by fan-favorite writer and director Darin Morgan, who won an Emmy for Outstanding Writing for a Drama Series for the 1995 episode "Clyde Bruckman's Final Repose". Carter tells Entertainment Weekly that the episode will be something special:
"As you come to expect with a Darin Morgan episode, it's original, idiosyncratic, very, very funny — it's a thumb in the eye of the show itself."
In the same interview, Duchovny elaborated on Morgan's inputs:
"Darin seems to have a special hatred of Mulder. He's exorcising some personal demons by attacking the character of Mulder. I love the scripts and I find it very interesting to try to play the same character while deconstructing and self-destructing the character at the same time."
5. Less Blasts From The Past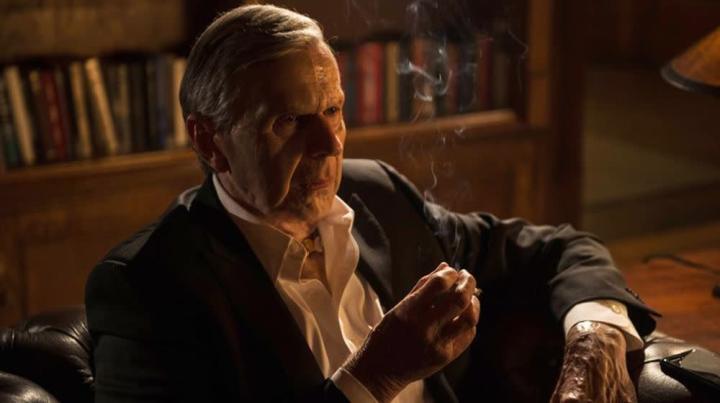 For the new season, primarily we would want to know what's in store in the future for Mulder and Scully, rather than finding out about other characters' back history. But this is wishful thinking as it is already confirmed that there will be two episodes devoted to two key figures from the past.
The season's opener will focus on a backstory for the Cigarette Smoking Man (William B Davis), detailing why the chain smoker does the devious things he do and also his apparent family ties to Mulder. It's been long hinted that Mulder and his main nemesis share a Darth Vader/Luke Skywalker-like relationship.
The agents' ex-boss, Assistant Director Walter Skinner (Mitch Pileggi), will also get a backstory, centering on the time when he was a young agent. Why we need this after all these years is a mystery but – at the very least – the episode can finally shed some light on why the Vietnam War veteran suffers from recurring dreams of an old woman.
6. Stellar Guest Stars In The Same Vein As Lily Tomlin and Jodie Foster
During The X-Files' initial run, many big-name stars made guest appearances on the show. A huge fan, Jodie Foster voiced a talking tattoo in the 1996 "Never Again" episode, while Lily Tomlin starred in one of series' most funniest episodes in 1998's "How The Ghosts Stole Christmas".
Although it is unlikely we will get to see these two marquee stars in the new season, an Emmy-winning actress who will be seen in a recurring role is Barbara Hershey (A Killing in a Small Town) who will play a new character named Erika Price, a powerful figure from a mysterious organization.
Another treat for long-time fans is that actress Karin Konoval (The Planet of the Apes trilogy), who famously played a mutant-breeding amputee kept under a bed in one of The X-Files' most disturbing episodes, 1996's "Home", will make a return as a special guest performer. She will play not one but four characters, including two male roles. Judging by what we seen of her in the Season 11 trailer (pictured below), expect to be mesmerized by Ms Konoval at every turn!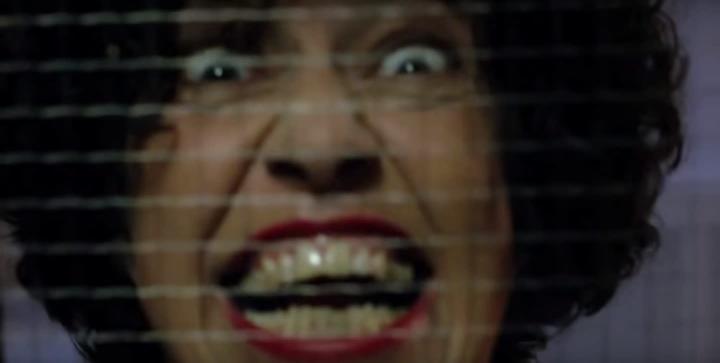 7. Scully Gets Her Own Desk
It has always been a running joke that Scully never has her own working desk in the FBI offices, not even after 23 years. Alas, it seems the situation will remain the same in Season 11. But as Anderson tells Entertainment Weekly, it's a simple situation for her character to deal with.
"I think she's taking over Mulder's desk."
8. No More Cliffhangers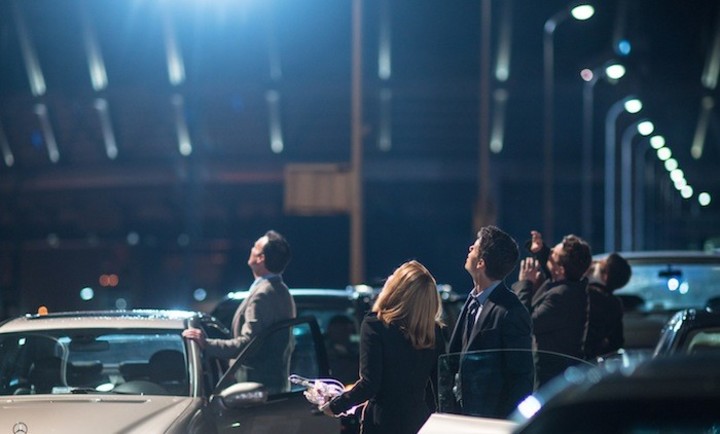 Finally, even though Carter hinted that Season 11 may just end on another cliffhanger, we hope he will re-consider it. I mean, most fans were delighted when The X-Files made a comeback last year but most would also have been satisfied if last season's "event series" tied up all loose ends by the last episode. Of course, that didn't happen. Instead, there was a finale cliffhanger that sees Mulder possibly dying and Scully seemingly being abducted by aliens again.
Truth be told, another season of The X-Files will make even the most die-hard fan feel that the show, iconic as it is, has almost worn out its welcome. For one, the alien abduction and government conspiracy narratives seem a tad old-school and redundant in today's climate, no matter how much love we have for them. Even star #GillianAnderson herself has indicated that Season 11 may be the last run for her and many would rather have her starring and producing another season of The Fall, while #DavidDuchovny could focus on writing more hilarious novels – particularly because his Holy Cow, a New York Times best-seller, is a literary hoot!
It will be a wiser move if Carter and his writing team sew up the much-beloved series with a decent finale that will cover all bases and provide closures in every aspect, rather than leaving some hanging for a Season 12. It is already the longest-running sci-fi series in American network television history, so here's to The X-Files ending gracefully by its next season.
(Updated) The X-Files Season 11 returns on Fox on January 3, 2018.
(Source: ew.com)
scifi tv