7 Years Bad Luck - The 5 Darkest Moments From Black Mirror!
For those who have plunged into the dark depths of Charlie Brooker's mind for Black Mirror, you will know that the horror anthology is not for those seeking popcorn and pleasantries.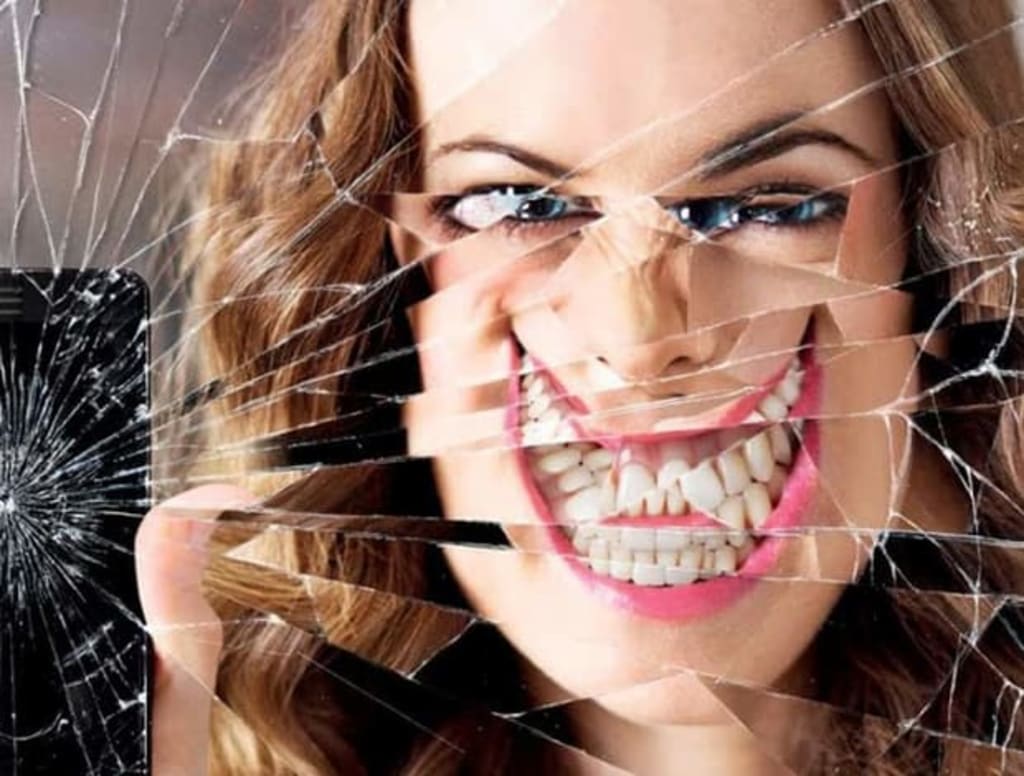 Image: Endemol
For those who have plunged into the dark depths of Charlie Brooker's mind for Black Mirror, you will know that the horror anthology is not for those seeking popcorn and pleasantries. Sicker than your average episode of American Horror Story, Black Mirror is a dystopian look at our modern lives, and whilst there may only currently be seven episodes, the twisted-techy-terror comes back to our screens for a full series of Netflix and 'kill'. Coming next month, the streaming giant has teamed up with Brooker to give us another thirteen episodes to haunt your nightmares. You can currently stream the six episodes (and Christmas special) online. But in the meantime, let's refresh on the show's darkest moments so far. I don't know about you, but I can't wait to see what misery is around the corner — sorry, I'm a little twisted like that!
5. Eye Eye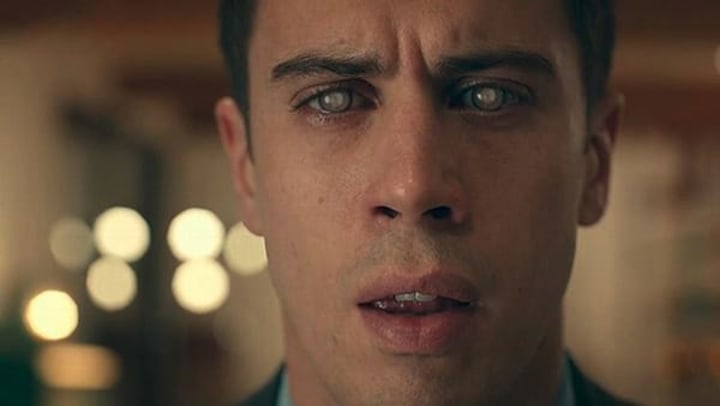 Episode: "The Entire History of You" S1E3
What would you do if you thought your partner was cheating on you, and how far would you go to prove it? Brooker's final entry of the first season took paranoid lawyer Liam Foxwell (Toby Kebbell) beyond the usual abusive partner stereotype. In a future where an implant behind the ear (called a grain) records everything you see and do, moments can be played back — known as a 're-do's. It sounds great when you want to replay your first kiss, or birth of your child...not so great when your partner thinks you are cheating. There is a sense of bitter irony in "The Entire History of You", when it turns out there was proof in the pudding, and Liam's paranoia was founded. He smashes up his rather beautiful home, and obviously his wife leaves him. A distraught Liam is left alone in his trashed house, gouging the implant from behind his ear with a razor...cut to black! "The Entire History of You" begs the question: do you really want to know?
4. Sex-Factor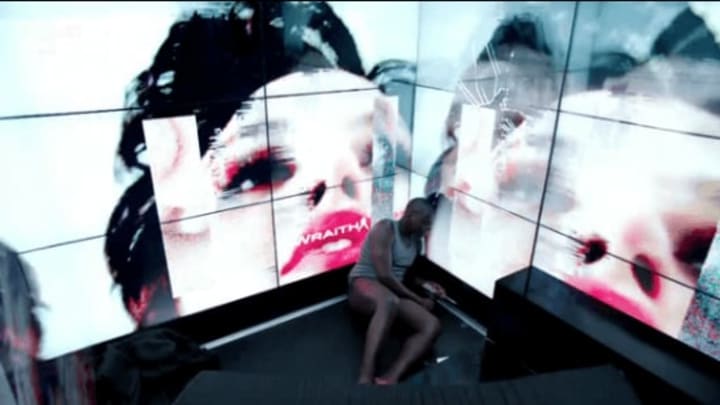 Episode: "Fifteen Million Merits" S1E2
A true underdrog story, "Fifteen Million Merits" tracked one girl's rise to (and fall from) stardom. Trapped in some sinister facility, the inhabitants earn 'merits' by constantly pedalling bikes — merits are then traded for food, electricity, showers, and even skipping pesky YouTube ads. It's a grim dystopian existence, but there is a way out: An X-Factor-style show called Hot Shots , presided over by Rupert Everett's Cowell-esque judge. Our story's hero, 'Bing', develops a crush on a girl named Abi, and Bing gifts his inheritance of merits so that she can afford the ludicrously high entrance fee for Hot Shots. The twist comes when Abi is deemed an above-average singer by the panel, and the judges think that she would be more suited to the channel's pornographic television show. There is a happy(ish) ending for Bing, but Abi is left to languish in the depths of future-porn. The dark objectification of women will leave a nasty taste in your mouth long after watching "Fifteen Million Merits".
3. Cock Block
Episode: "White Christmas" Christmas Special
Your average Christmas special is often full of fuzziness, redemption, and gathering round the fire - well, not for Black Mirror. Live-streamed executions, having your mind trapped as a robot, or a family bloodbath, "White Christmas" was about as grim as Black Mirror can get. A superb cast of Jon Hamm, Oona Chaplin, and Rafe Spall headed up the extended holiday-horror, so it was hard to pick out a darkest moment from "White Christmas". However, the idea of 'blocking' someone in real life seemed like it was plucked straight from Zuckerberg's dark future.
If someone blocks you, you literally can never contact them — they are turned into dark silhouettes with muffled voices. Rafe Spall is left to live out his days with fuzzy blurs as a family, where the twist of the knife is that blocking doesn't just affect the person who blocked you, but anyone they are related to. A distraught Spall watches his family play in the garden, seeing the silhouettes of his 'blocked' daughter that he can never meet. If this wasn't bad enough, he does eventually get to meet his daughter, but the episode ends with the death of pretty much his entire family. It turns out that the he is in fact an augmented reality robot, and the real Rafe will be arrested for multiple murders. With plots inside of plots, this was a real head f**k — think of those Russian matryoshka dolls!
2. Can't bear it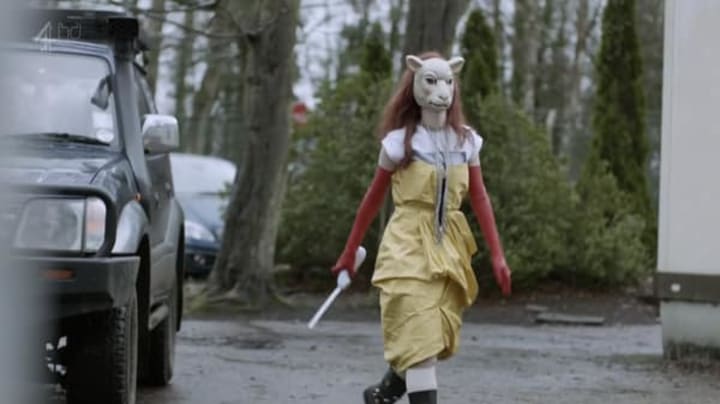 Episode: "White Bear" S2E2
Any episode which deals with the abduction of children is bound to be wrong on many levels. A haunting echo of the various child abductions and murders from history, "White Bear" pulls the wool over your eyes until the very last act. Social media, public humiliation, and being hunted by men in animal masks, "White Bear" is Brooker's take on mob culture mentality in 2013. It is an ending that wouldn't look out of place in a film like SAW, when you eventually realise that our heroine is really the villain. Lenora Crichlow is excellent as the victim/child murderer, who is destined to live out Groundhog Day in a sadistic visitor attraction run by the superbly sadistic Michael Smiley. What makes "White Bear" so dark is its ability to develop empathy for the wrong person for 75% of its viewing time.
1. Telling Porky Pies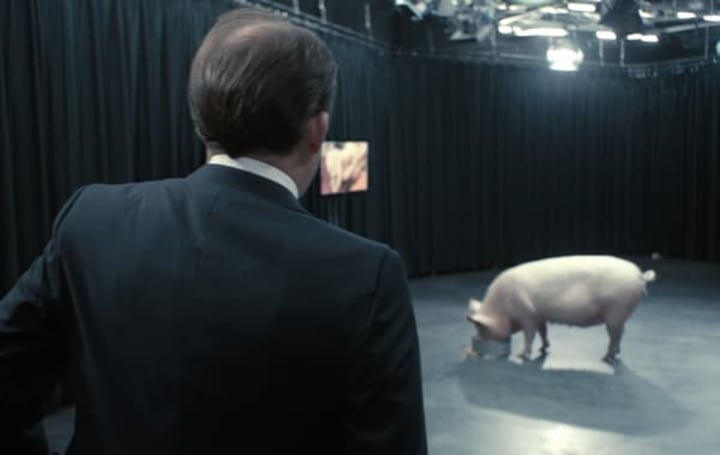 Episode: "National Anthem" S1E1
I have a pretty strong stomach, but even I had to turn away during Black Mirror's opening episode. In events that were strangely close to Prime Minister David Cameron's alleged antics at Eton, we saw the British P.M. (Michael Callow) forced into a 'porky' situation. When a young princess is kidnapped, the kidnapper has a very simple (but specific) set of instructions — the Prime Minister must perform a sexual act on a pig, live on national television. There were several attempts to trick the kidnapper, but we always knew the episode was only going to end one way. The P.M may have survived the ordeal with the support of the public, but the sombre ending behind closed doors sees the affect that it had on his marriage. The physical sight of Callow mating with a pig was obviously acting, but made it no less harrowing. "National Anthem" was our first foray into the twisted world of Black Mirror, and was the show's stomach-churning madness at its worst. Bravo Mr. Brooker, bravo!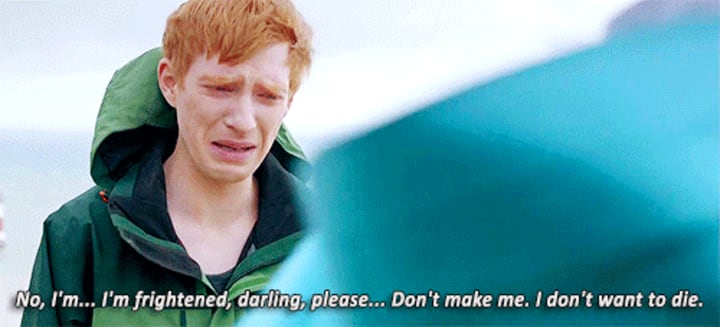 With rumors of a Robert Downey Jr. film following "The Entire History of You", and the fast-approaching Netflix series, it looks like Black Mirror is set to grow from its Channel 4 roots. Reminiscent of the Twilight Zone, Black Mirror offers something new to the generation glued to their phones, and astonishingly will manage to haunt you every week. What the Netflix version will be like remains to be seen, but with Brooker on board, and a cast including Jerome Flynn and Bryce Dallas Howard, our hopes are high for dark times ahead.
About the Creator
Tom is a Manchester-based writer with square eyes and the love of a good pun. Raised on a diet of Jurassic Park, this '90s boy has VHS flowing in his blood. No topic is too big for this freelancer by day, crime-fighting vigilante by night.
Reader insights
Be the first to share your insights about this piece.
Add your insights