You Belong to Me!
If I can't have you...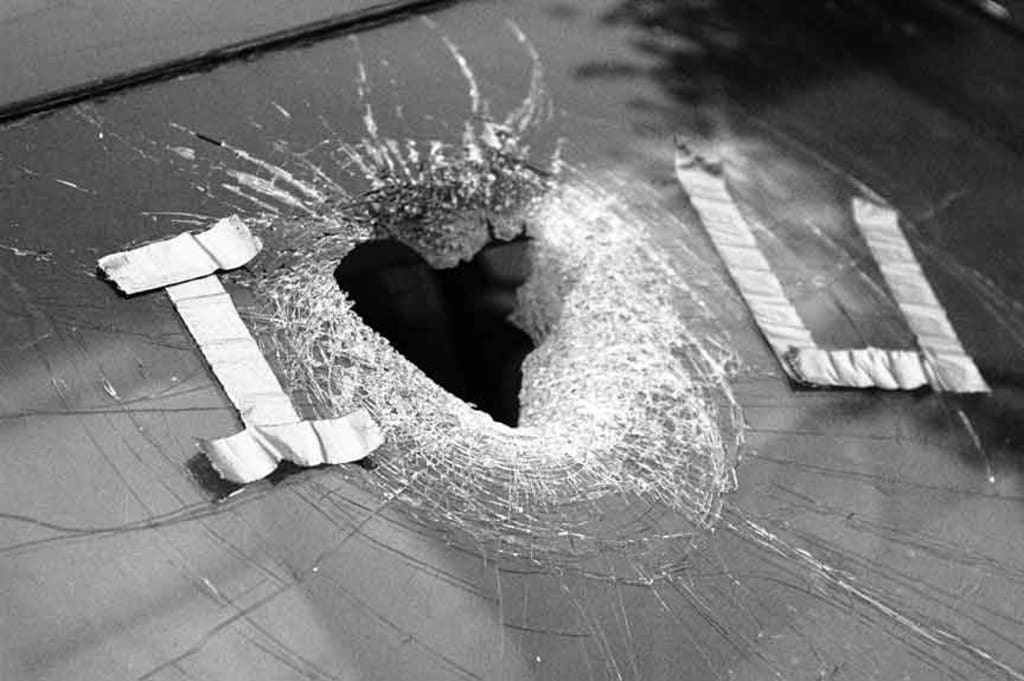 Have you ever met someone that took their relationship with you too far? Have you ever been in a relationship that started out innocent and beautiful but then turned ugly and vindictive? Being blessed with life for over forty years, I've been in quite a few crazy relationships and anything I haven't gone through my girlfriends certainly have. When my girlfriends and I get together, the story sharing about our relationships is always epic and often while listening I find myself saying I COULD WRITE A WHOLE BOOK ON THAT. In fact, if all women wrote books about their past relationships that went sour the summary of all of them would be built like the matrix.
The craziest thing I've ever experienced was that I once dated a guy who had a twin brother and when we broke up not only was he stalking me, he also got his brother to help him stalk me...it was absolutely insane...to this day I wonder how he convinced his brother to follow him in this quest to know my whereabouts 24/7. The amount of stalking they did was calculated, frightening and when they finally decided to stop I felt such a relief. They never really did anything in particular to me but their lurking presence around me made me itch in the worst way and knowing that anything could happen to me was always a thought in the back of my mind when I saw them. I'm going to tell you a story about a particular kind of...fatal attraction let's say....that could have/probably would have/probably did happen in a particular space and time. The details and events involved in this story have been on my mind for a long time and just like the old saying 'everything happens for a reason' so as I'm penning this ditty I'm getting the overwhelming feeling that this story has to be told and I'm the perfect one to tell it. Sit back, relax & let me arouse your imagination. Are you ready?! OF COURSE YOU ARE! LEGGO!"I met Wanda the first day I started at babyluv.com, a small online baby product company in midtown. I was so happy to finally get a job after being unemployed for eight months and I was tired of begging my mother for help; of course she always helped me with a smile but it had to get on her nerves to always have to help her grown ass daughter who should be looking out for herself, it got on my own nerves to hear me ask so it had to bother her too but she never showed it. Like all great mothers, she would go leaps and bounds for me and no one could tell her differently. I was glad to tell her about this job though and for our sake I hoped it would be a long time before I asked my mother for any more help.
Wanda was the receptionist for babyluv and was assigned to train me in my new position as the customer service rep. There wasn't much to the job, my main duties were answering phone/email inquiries about products, maintaining a database and send out coupons by mail so training was simple and because Wanda was extremely nice, patient with me and had a great sense of humor the whole training process was very pleasant. At the end of my first day of work, Wanda offered to take me out for drinks at a bar right next door to our building. I didn't have any money to buy lunch (I quietly ate a cup-o-soup that I got from the food bank the day prior) so I felt bad asking her to buy me an appetizer too but she didn't mind, she even told me that if I wanted to borrow some money from her she would be willing to lend me some. My eyes grew as she pulled out her wallet and counted out $300 and handed it to me.
'I can't take all that money. I couldn't even tell you when I'll pay you back so it wouldn't be right.' I said to her.
'I know you're just starting out & being unemployed as long as you were means you've got a lot of backed up shit to pay and if I can help you I will. I want to be your friend.'
Just like that. Wanda showed me that she was genuine and I immediately trusted her. From that moment on, she took care of everything I needed and wanted; emotionally, sexually & mentally she became my She-ro and it was easy to love her. From the moment we kissed I felt a spark like no other; yes I had girlfriends, boyfriends, my preference depended on if I liked that person. I don't give a fuck about labels, if I want you and you want me we're on. It's that simple to me.
When Wanda and I were together, every time our skins connected it was magic. Her hands felt soft so my breasts always craved their touch and when her mouth and tongue surrounded my clitoris my body would go into immediate convulsions from the pleasure; everything she did to me had my orgasms at their highest peak so I craved her all the time. Wanda didn't know that I had a boyfriend named Life. Life and I had an off/on ten year relationship; no one in my family liked him because he was no help to me and he was a player so when I couldn't deal with his cheating we broke up. I introduced her to him because not only did I want her to know about him, I also wanted us to have a threesome; thinking that if I introduced pussy aka allowed him to fuck someone else in front of me it would be me giving him permission therefore make it okay.
Wanda didn't like this shit at all. She wanted to have me to herself...always...as far as she was concerned she gave me everything I needed, she pleased me so why would he need to be around. I convinced her to go along with the threesome and that's where it went all wrong for me and Wanda. It started off great as Life laid back and watched Wanda suck me dry...but when it was time for me to ride my big stick as I like to call it, Wanda saw a side of me that she had never seen before. Life's impressive piece of wood always turned me into a wanton whore; he gave it to me hard and strong in every hole and when I reached my peak, my moans grew louder and louder. Wanda tried many times to get my attention by hungrily sucking on my hard nipples but at that moment I could care less about her or even him. I was riding the waves and crashing in the best way and nothing else mattered. I switched positions so that I could swallow his dick while feeding my sore yet soaked pussy to Wanda and because I was so concentrated on making Life cum like he did me, I didn't realize that Wanda had gotten up, gotten dressed and left my apartment. I continued to make love to Life figuring that I would talk to her later. When I woke up the next day, Life was screaming at the top of his lungs because he found his car with a heart shaped hole on the windshield of his car with a bloody note and a I and a U around the hole. The bloody note read 'I loved you and you let that man take my pussy from me last night...now both of you are going to pay!' I knew this was Wanda's doing right away. I didn't know what to do....I didn't know how to feel...I didn't even know how to fight this. I worked with this girl, I had just gotten this job and this all happened so fast that....I definitely didn't think things could end up like this."
SO...WHAT DO YOU THINK?! What do you suppose happened to this woman? Do you think Wanda pursued some kind of revenge on these two? You as the reader are welcomed to follow up this story as I want to interact with you...feed you a line and have you feed it back to me...back and forth...in and out....till we reach that peak!
Checkout all of my blog posts, Google Kai Storm Books & follow me on all social media!
www.nattiekai.wix.com/kaistormbooks