Why BDSM Is Popular
Good and Bad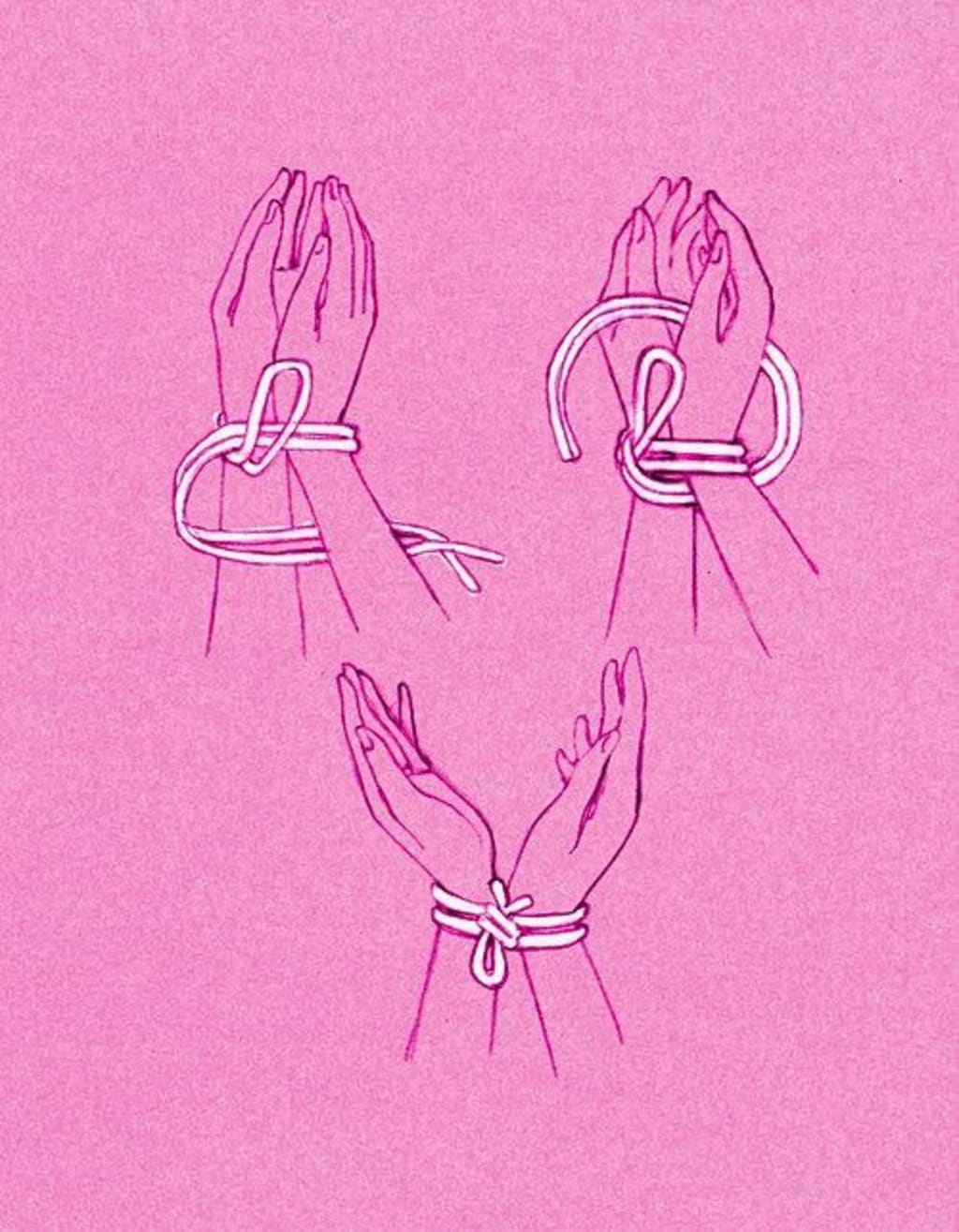 Bondage and kink as we know it has been around for over 50 years but it has only been or gotten popular just a few years ago. I believe the popularity of it all began with 50 Shades of Grey. We have talked before why 50 Shades of Grey was 50 shades of crap. People just couldn't get enough of kink, hopefully they learned the right way to do kinky stuff though. If it turns you on don't listen to the vanillas (the non kinky people), they may bad mouth what you like. Yes Christian Grey was a little abusive but there are doms out there that are 100 times better and they are true doms. Real doms will cringe or laugh when you mention 50 Shades. I think porn and Tumblr also helped. There have been other movies or books that mention or portray kink. Sometimes Criminal Minds does episodes based on kink or swinging. I know I got into it because of both 50 Shades and Tumblr.
All of the exposure is good and bad. The down side of all this popularity is that it can bring the wrong kind of people to the life. Wanting kinky sex isn't a bad thing, but when people manipulate and lie to people to get it, that's bad. It can also bring abusers around. Some abusers think that they can prey on people who are in the lifestyle, especially subs. Sadly subs are a easy target because a lot of them are people pleasers. Other subs just want to believe the good in people and are truly submissives. Some vanilla people think that all doms are abusers but that can't be further from the truth. True doms are caring, fair, and tough. They know when to back off and when they can push certain buttons. The attention also brings people who don't understand the lifestyle and that can lead to some bad situations.
It can also bring people who care nothing about protocol (almost like etiquette in the lifestyle), they just want sex. Just wanting sex isn't a bad thing but you shouldn't use the lifestyle just to find people to live out your slut years. Now there's a huge difference between just wanting kinky sex and just wanting vanilla sex. The lifestyle is built for kinky sex. There's a ton of people just wanting kinky sex in the lifestyle but if you just want vanilla sex, tinder may be your best bet. Let's face it, not everyone in the lifestyle is looking for just sex, there's a lot of people looking for a kinky arrangement or dynamic.
Sometimes we have people on the site or at the parties/clubs who just want to watch couples have sex while they sit in the corner while masturbating. To me it's sick and perverted, and to be honest most couples won't put up with that. Some couples like to be watched, I don't know if they want to be watched while someone who is masturbating.
With the attention comes the haters and the negative comments from the vanillas. You have to be prepared for all comments from the vanilla community. The one thing that we have to aware of is that the vanilla community just doesn't understand. One thing that may help is to explain things to the vanilla people that they might not understand. If it wasn't for vanillas shaming us, we probably wouldn't have to hide or sneak around. Kink also may have to be hidden because of kids but the main reason is shame or sexual oppression by the religious and vanillas.