Where is HOme?
For a broken heart.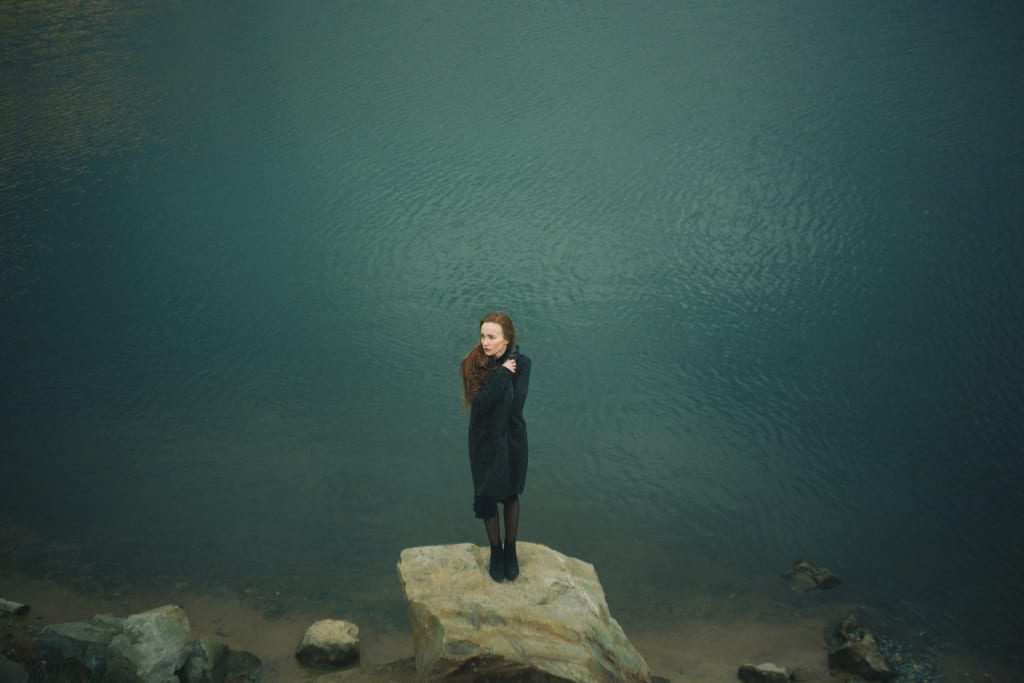 SHE BARELY MADE IT OUT OF BED AFTER ANOTHER SLEEPLESS NIGHT.
Cleo sat down at her favourite coffee shop. Suitably called the Common Oasis. Her friend Ami who worked there knew to bring her an oat milk latte with one sugar. This morning, she knew, she was officially one of her regulars. Cleo was a young woman, known for being well-loved by all the men and some women in town, except for a few enemies, rotten by jealousy over her intelligence and wit. If only they knew where she came from and what she did and why for a living.
Cleo smiled at the others in the room and then pulled out the book she had brought with her that morning. The older man sitting across the room looked back at her caringly. Cleo suspected he was entertained by her expressions, which she would never hold back. Even sitting at that table alone, she was not afraid to laugh or groan at what she was reading.
The story she read this morning was hitting her harder than she had expected, written by a first nations woman who was adopted as a toddler, just like her. Cleo remembered the young boy who had found her at the park. Michael.
"Are you lost?"
He asked Cleo. She had been trying to get his attention. She was only 5 years old and had run away from home, with a couple of cookies and children's books. She wouldn't say a word to him but was happy to show him her things.
"Where are your parents? Can I help you find them?"
Michael asked, but Cleo said nothing. Eventually, Michael took her home to his single mother, Mary. They lived together until Michael moved away to University. After a couple of years, Mary decided she would be alright independently and left her alone in the old farmhouse as a teenager.
She was now tearing up.
She set the book down and looked out the window to avoid eye contact with the man watching her. There was a black cat just outside, staring back at her. Cleo rubbed her eyes, unsure if she just saw things; she tended towards an active imagination. The cat walked off, and Cleo turned to a new chapter in the book. Trying to skip over that part, but memories kept flooding back. She had thought Michael or Mary would return; they never did. Still, they would pay the bills, and Cleo got herself through until she could find a job for herself and move into her own home when she had graduated high school at the age of 18.
"Whatever happened to Michael? and the house?" Cleo whispered, looking at the cat, which then decided to wander off. Cleo picked up her book, checked her wallet, empty, aside from her credit cards, and a Set for a Life lottery ticket, still unscratched. She took her coffee to go and left without paying.
Once outside, she started walking home. She saw the cat again and followed it—a nice distraction from her emotions. Now, getting more than the best of her. The cat took her down a path, which was hardly a path at all through the bushes. And stopped. Cleo knelt to the cat's level and found a black notebook, damp with rainwater. She picked it up and opened its pages.
It was someone's journal, mostly smudged; she couldn't make out much of the words. Only the first few pages were filled. There was a photo tucked inside of some kids eating lunch in what looked like a library. There was something creepy about it all. She tried to make out what the words said. She made out some words love, sad, leaving, and a bold I'm sorry.
It was time to get out of that little town. Cleo walked home with the notebook. Packed a few more essentials in her backpack (pens, another poetry book, and some warmer clothes. She got in her vehicle. An old truck, doomed for brake failure, and carefully drove to the next town.
When she had parked her car, she once again took inventory of what she had. Looking in her wallet at the lottery ticket.
"Not yet," she said aloud. Repacking her bag. She had kept the black notebook. And tucked it away neatly with her own.
She had spent the last month making ends meet by doing the dirty work. Exchanging love for power. Sex for money. Still, she had a credit card bill looming. And nothing left in the bank.
The day before, she had spent her last twenty dollars at the convenience store. She came up to the cashier with two bottles of water, a protein bar, and a bag of chips.
"This one was already opened," Cleo gestured to one of the bottles with a cap loosely fit. She almost laughed out loud, thinking of the irony. She was already opened; her seal was broken. It was not her choice.
"Seems legit," The cashier said, inspecting the bottle before ringing through her items. "that will be 14.75," she said.
"I'll get one of those too, a Set for Life," Cleo gestured to the pink sparkly ticket. Then handed the cashier her last bill.
The day was calm, cloudy, and quieted by the dense fog. Cleo decided to walk down to the water. She stared over the edge of the dock, to ocean currents dancing with the seaweed and 30-foot barnacle-covered support beams.
"Not yet," she told herself, once again. She looked up where the sun was trying its best to burn its way through the fog. Everything around her seemed so still, so perfect. Feeling lost was a familiar feeling to Cleo, so aware that she felt at home now more than ever.
She began walking the main street. Listening to the cars as they drove past. Noticing how some would rush by, she would feel the breeze against her face and hair. This made Cleo smile, an orchestra in her ears alongside the birds' sounds, eagles, and rustling tree branches.
Eventually, Cleo took a seat. Off the road, in the forest. She opened her wallet again, pulled out the ticket and scratched it. Sure enough, it was a winner. 20k. Cleo stared down at the ticket, not believing what she saw, and like everything she had ever been given in life, not feeling worthy. She lay the piece of card paper down. Stood up and kept walking.
But after about 20 paces, she stopped, turned around, and started to walk back towards the ticket. Her pace quickened into a jog, then a sprint. It was still there, and it was still a winner. She tucked it away in the little black book. She left them both behind. This time, she never went back -- determined to make it on her own. As she always had.