What to Do If Your Partner Has Lost Interest in Sex
Does your partner have a low sex drive?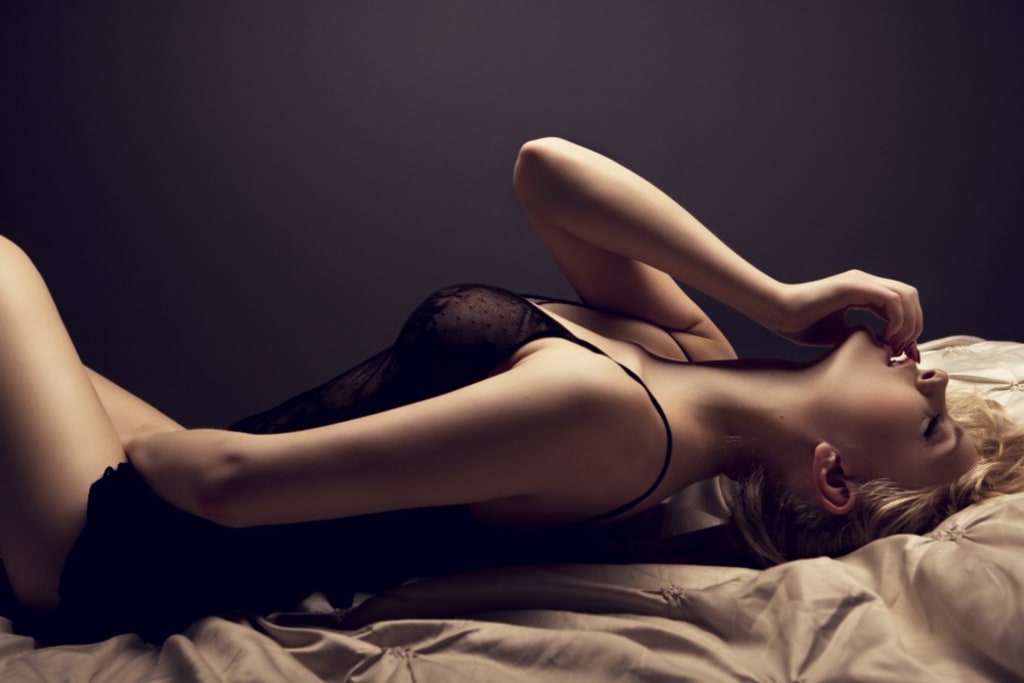 Having a long dry spell is like becoming a virgin again. You get intimidated by the sight of a real penis. You wonder if it will hurt.
Let face it, dildos are soft and gentle because we choose the rhythm and intensity of the push.
I love wild sex. The feeling is euphoric. But having another person ride me is what gets me insecure and anxious.
The first half of the year were banal. I was buried in work. I was more focused on getting the next project done. Evaluating and executing new strategies to promote my fashion store.
I replaced all that energy I had for sex and relationships with work. It felt good and exhilarating for the most part until I started to get depressed.
I would complain about every bit of mistake from my staffs. Replaying a meeting that went wrong in my head or thinking about reasons why I can't quit working harder.
The pressure started to take a turn on not just my mental health but also on my physical health.
My body got weary. I lost touch with my glow.
That's when I realized I had to do something. I wasn't ready to be in a relationship or to deal with annoying men's ego weighing me down any further. So I opted for the alternative, self-gratifying sex.
I read an article that said orgasm can boost your mental health as well as your self-esteem by increasing our serotonin and oxytocin level.
I thought it was awesome. The idea sounded perfect. So having an orgasm was all I needed to get my swag back.
But, I couldn't just masturbate myself. I felt disembodied. I didn't feel sexy.
I needed to be intimate with my brain first, and that was where my mental sex journey began.
Is your dry spell a result of an underlining health problem?
Sex is part of human nature, so after finding yourself going without intimacy for a prolonged length of time, you start to freak out and wonder: Is this normal? Am I losing my game?
Relax! This is perfectly normal and you are certainly not alone. You are currently going through the ups and downs that make up a typical love life. What is happening is completely normal and, most importantly, not permanent.
The bad news is, if a health problem causes your dry spell, then you will need professional help. Sadly, my recommended exercise may not work for you.
Good sex needs a healthy brain
Our body responds to the way we think, feel and act. When you feel anxious, depressed, stressed, or lonely, try any of the relaxation exercises — meditation, yoga, listening to music works a great deal in connecting your body and mind.
If you want good sex, you need a good brain. Our brain takes in sexual information quickly. It's no surprise that people are seeking sex education to help them feel whole and interconnected.
All it takes is two seconds for a man to register that a woman in a swimsuit photo is desirable or not. Also, let's take porn for example; our brains process sexual stimuli through smell, taste, smell, touch, or hearing.
Eat foods that stimulates your brain and erogenous zone. Keeping the circulatory system in good condition is important for sexual health.
Better blood circulation can lead to a better sexual response in both men and women.
Practice more of self sexting to get acquainted with your body
Having sex with yourself might kick-start all feelings of wanting to connect, which can translate into how you are in the world.
Sex shouldn't be something we only reserve for a partner. Sex has so many benefits, aside from the obvious orgasmic ones.
As well as helping us to explore and embrace our sexuality and bodies, sex can improve our mental health by reducing stress. Here are some tips to help you enjoy solo sex.
Treat yourself like the sex goddess you are
Light those candles, burn that incense, throw silky undies on the special occasion, and crank that sexy Spotify playlist. Make solo sex an event because it is.
Creating the right atmosphere doesn't just help you get in the mood; it will appeal to your senses and enhance your sexual experience.
Explore your sexual fantasies to build that intimacy with yourself
Solo pleasure is pretty fantastic. I spend a lot of time thinking about different wild and crazy sex positions and fondling myself as I try out each session. It's amusing as well as refreshing.
For me, a make-out session in a jail cell does the trick. Just imagine the tension of being caught, pushing me up against a wall, holding me down till I surrender, feeling each stroke as it pierces through my skin.
Our revealing bodies entwined as passion envelopes our imagination.
I have been fantasizing about this for years, and it still helps to build arousal.
Don't rush things. Take time to touch yourself.
I feel happy to have one reliable way to get myself off. If you are used to going directly to your especially sensitive areas, try doing it slowly.
Caress your neck, chest, nipples, thighs, and those small erogenous zones that get ignored when you masturbate.
Focus on touching yourself in a sensual way, and play with intensity and friction to see what feels good.
Sexting yourself is so much fun. Because it gives you the opportunity to try your fantasies without getting the "slut tag."
Whether you are cheering yourself on or pretending to be interacting with a favorite celebrity or fictional character, sending/receiving naughty text messages from your own imagination is the best arousal booster.
---
About author
Jessey Anthony is a motivational speaker, fitness coach and relationship expert who helps people become confident in themselves in any challenges they face in life. Sign up to my newsletter & more cool stuff.
Connect with me on Linkedin, Twitter, and Quora.
This article was published here.
About the Creator
Jessey is a travel addict, freelance content writer and fitness coach. Check out more from me at: https://bit.ly/3j0Lm9Z

















Reader insights
Be the first to share your insights about this piece.
Add your insights