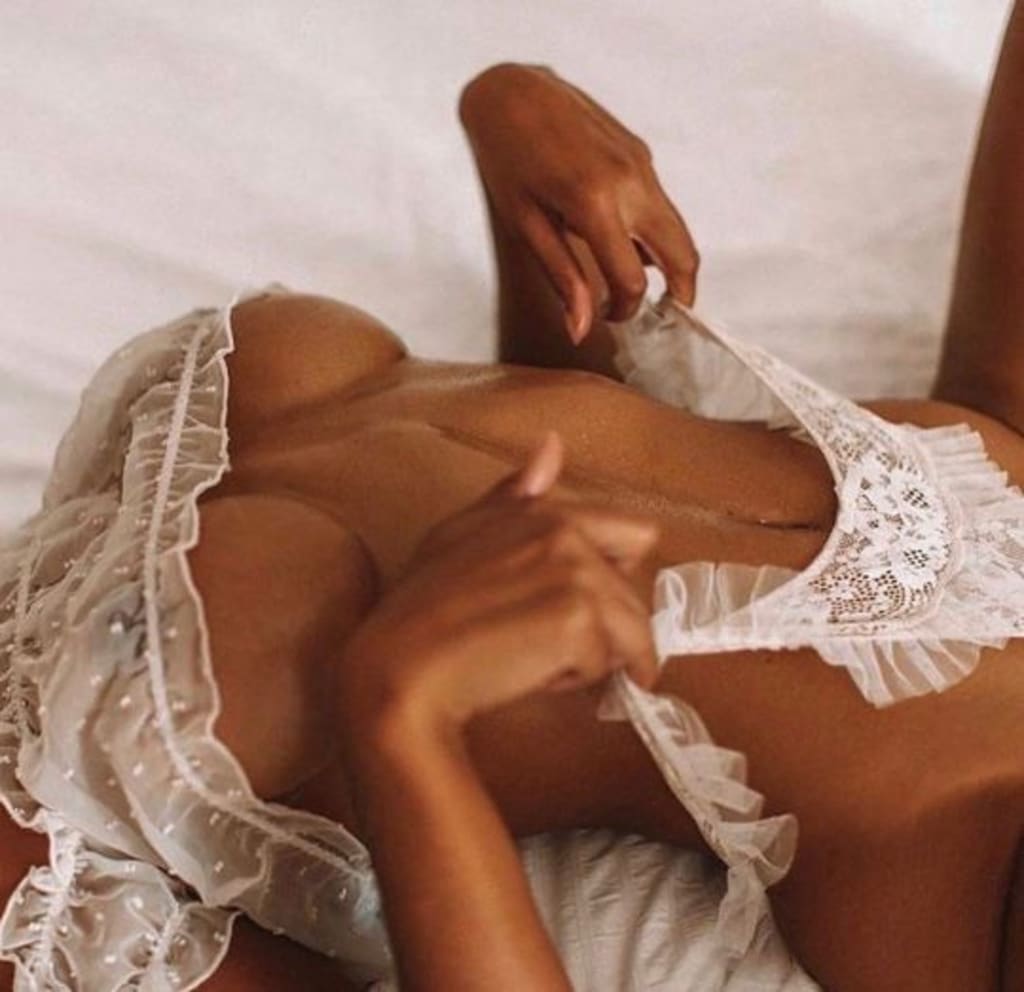 One thing I've learned as an erotica author and in many conversations I've had with grown people with a variety of interests is that anything can be a turn on, what turns you on might not turn me on and when it comes to what turns you on don't knock it until you try it. THAT BEING SAID....let's get into this particular kink called erotic lactation aka adult suckling, adult nursing & adult breastfeeding.
This kink was brought to my attention by a faithful reader of my blogs (thank you so much & shout out to you and your evolving sex life, I live for you!). As I've mentioned previously, some of the subjects that I discuss in my blogs come from people who just love to share their sexual experiences with me. Each email, direct message or comment under a social media post brought new information involving intimacy and sex & I feel it's my duty to share what I've learned with all of you; after all, we're all in this together!
To keep things very anonymous we'll refer to my faithful reader as Sharon as we dive into the deep end of this discovery:
ME: "Thank you Sharon for reaching out to me. In your email, you said you wanted to talk about a new kink you're into....let's get into it then!"
SHARON: "Yes honey, I've recently discovered a kink that I'm into called adult nursing. This fetish can go as deep as bathing a person, changing their diapers, all the things a mommy would do with a new baby but for me, I'm into the act of making my tits available to be sucked for hours.....and I get paid for it. Don't get me wrong, I don't do it for the money because I do love my tits being sucked but getting paid for it is an extra treat."
ME: "I feel you on that because I love when my tits are sucked and caressed; my neck and my tits are literally my best erogenous zones, pussy be wet wet just from that alone so I get it! How did you come across this discovery?"
SHARON: "I'm a sex worker so selling pussy to pay my bills is normal for me but at the same time I know that variety is the spice of life so finding new ways to flip pussy is something I do to bring bigger money to the table. In my search for bigger payouts, I've been studying and learning about fetishes people have and the 'auntie' fetish pays off big time! My clients pay me to lay up with me, suck on my tits for the hours they book me for and that's it. A client might ask for extras (that are not free) like a hand job or to play with my pussy because I do get extremely wet while my tits are being sucked but nothing more than that. The client gets what he/she wants, I get what I want and we both walk away satisfied. I get paid good money to lay around with my tits out!"
ME: "So none of your clients ever ask to fuck you? Not even the ones that get to play in the wetness? I ask because for me, when I experience an intense orgasm from masturbation, I immediately have a need for penetration. Does this ever happen to you and if so how do you handle it?"
SHARON: "It does and when that does happen, I pull out my big dick dildo and fuck myself. For the lucky clients that get to experience this with me, they absolutely go crazy over it because for one, they don't get to touch my dildo, I'm the only one controlling it and two, it turns into a treat for them that they might never get to see again. From the minute I pull it out till the minute I dip it into my waterfall, all eyes are on me and when I cum, I squirt all over the place. The first time I did it, the client I was with came just from the sounds my pussy made as I stroked myself deeply and furiously. Clients have definitely asked to sample my goods and that option is only available to my female clients because they eat pussy like champions and I can't deny how much I love the feeling of a woman licking my clit! I have good relationships with all of my male clients but I wouldn't fuck all of them based on dick size and attraction but my female clients are sexy as fuck. Matter of fact, that's what really turns me on...a sexy bitch paying to eat & lick me till we both cum hard...."
Thank you so much for sharing your latest fetish with me Sharon and don't hesitate to reach out to me when you discover more fetishes you like and/or get paid for!
Kai Storm!