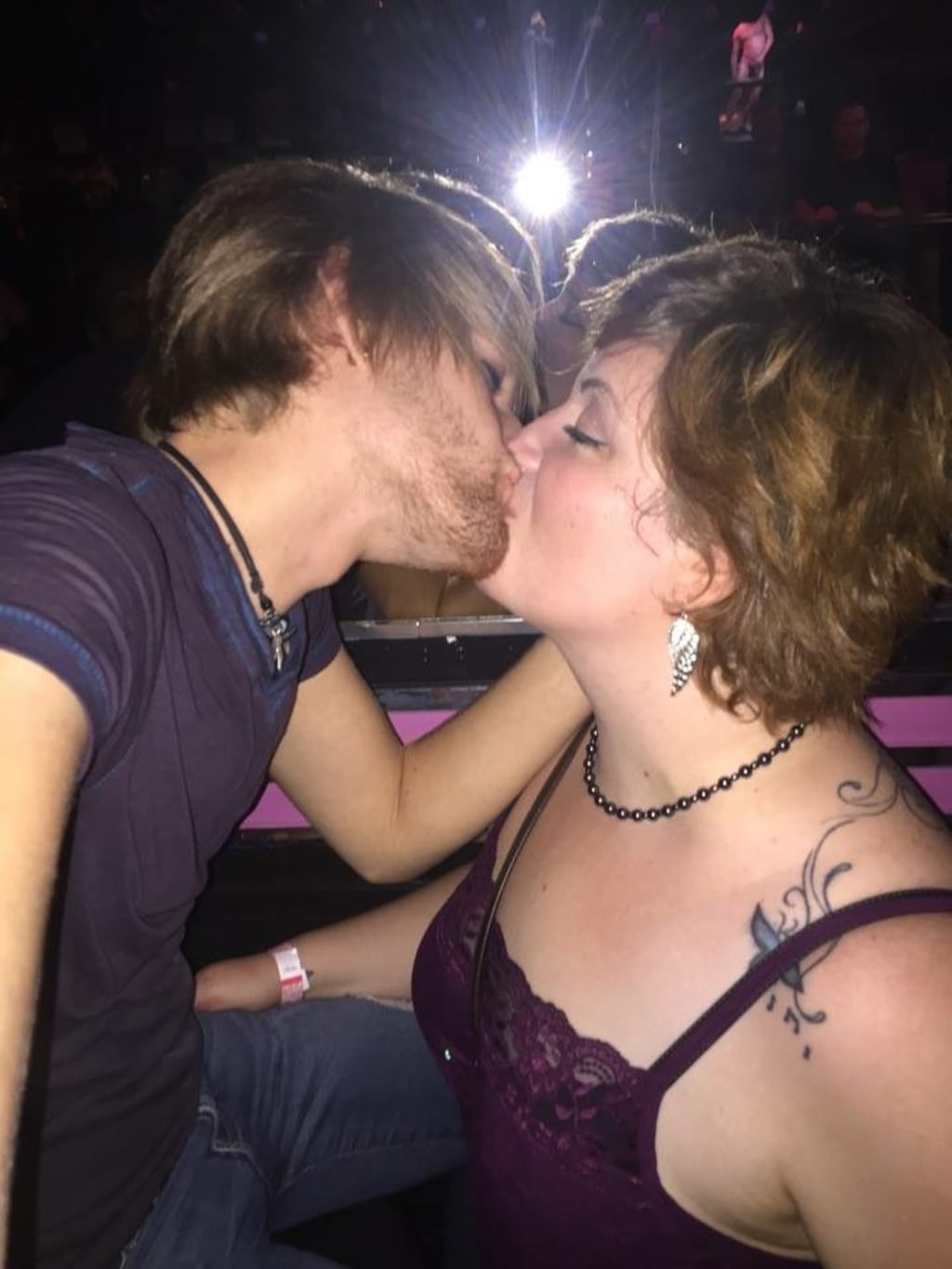 Hello. I'm Big Bird. I'm using that name to keep some anonymity to my stories because the things on this page, will not be for younger readers. I have a wide variety of viewpoints that I call friends/family, and if some of them read any of what I tell you, they may not want to be around me anymore. It stinks that speaking your mind has its boundaries in people, but depending on your level of acceptance, some accept more than others. Ok that being said....
I grew up in a Christian home. I have a pretty cool family and for the most part it's great. Thing is when you become a parent, no one gives you a text book on life. If you throw in religious beliefs along with your day to day tasks as a mom or dad it can get pretty complicated and stressful, even more than the usual non religious person.
I have parents that grew up with a 1950s mentality. That mindset usually consisted of their parents keeping a lot from them (the sweep it under the rug technique with the fake smile a.k.a southern guilt) or when my parents got in trouble they would receive beatings with the belt. It being 2020, that outlook doesn't fly anymore.
Now as a child I went to a private school. We had uniforms and the learning was ahead of public schools. I was spanked as a child but never abused, thankfully. (And don't argue inside ur head if you're one of those people who think any and every spanking is wrong because every child on this planet deserves a could swat on the butt every once and awhile.) I was pretty obedient when I was little and whatever my parents said I took to heart as truth. My dad has always told me one day a guy would come to ask him permission to date me, and eventually ask for my hand in marriage. My parents bought me a purity necklace which came with an oath that I signed at 13 years old to save my virginity for marriage. (Didn't happen)
The problem that I had already encountered which seemed to be steadily getting worse were as follows....Once I hit puberty my hormones went full force. I was very curious about guys and wanted to be around them any chance I got. I found out that sensation was me feeling horny and it was alllll the time!! The other problem was me realizing that I was growing up to be an AMAZON woman!! My bone structure was bigger because I was getting tall but I was thin in general. I was taller than most if not all the dudes in class so no one wanted to deal with me since I was the epidemy of intimidation. So I was not only the weirdo, but I was also considered fat.
No one knew how to tell me it was ok to be me, and just assumed I was fine. I was made fun of a lot, but at the time I handled it well since I considered all of my classmates family.I had known all of them since preschool. There was only 15 in my grade, and it was pretty chill since we all attended each other's birthday parties plus everyone was included. Then in 1998 things started to get complicated.
In the eighth grade which was the last year in the school I attended before all of us went to public school for high school, I got two curve balls. The first was a new student, and her name was Bianca. She was very experienced in life versus the rest of us who were for the most part sheltered. Then the second curve ball was my parents said we would be moving, so at the beginning of the school year after my classes let out they took me on super long drives to look at houses. My parents had found out a child predator lived next door to us and attacked one of my friends in our neighborhood so immediately my family decided moving was the answer.
Bianca introduced me to coffee, and boys. My parents just started allowing me to go to the movies and mall by myself with my friends. There was a high school next door to our Elementary school so one day when school let out one of her friends and my classmates cousins came to pay Bianca a visit. Both boys had already attended our school previously so no one cared that they showed up. I currently had braces, long brown frizzy hair, and was 5'11". While we were at our lockers, Aaron who was 16 decided to flirt with Bianca while Dan waited for his cousin. I looked over and examined him. He was blonde and had blue eyes with gorgeous straight teeth and wore a particularly large trench coat. Everything pointed to him as a red flag but all I wanted was attention, and I didn't know the first thing about flirting or boys.
What it came down to was a sleepover at Bianca's house. I told my mom we were going to the movies but really what was happening was Aaron met us there. Bianca told Aaron I was crushing on him and he said I was cute. He sat next to me and I got my first kiss which lasted the whole two hours of the movie!!!!!!! Let me tell you IT WAS TERRIBLE!!! I had braces and he proceeded to grind his teeth on my metal brackets. It felt like nails on a chalkboard. I tried to get away but he was like a python. Not to mention the ring of spit around my mouth as if I made out with a dog!!! YUCK!!Who would ever want to do this voluntarily?!?!I tried to get Bianca to help me by hitting her a couple times, but No such luck. Afterwards I asked her why she didn't help pry him off of me. She said she thought it was what I wanted. After that I swore I'd never do anything with boys again.....or so I thought.
I hope you enjoyed my story. There is more where this came from. It just gets more drama filled and juicy from here. If you liked it, feel free to leave a tip. Anything is greatly appreciated....