The Week'end' of Debauchery
A kinky fetish short story by Kandii Kiss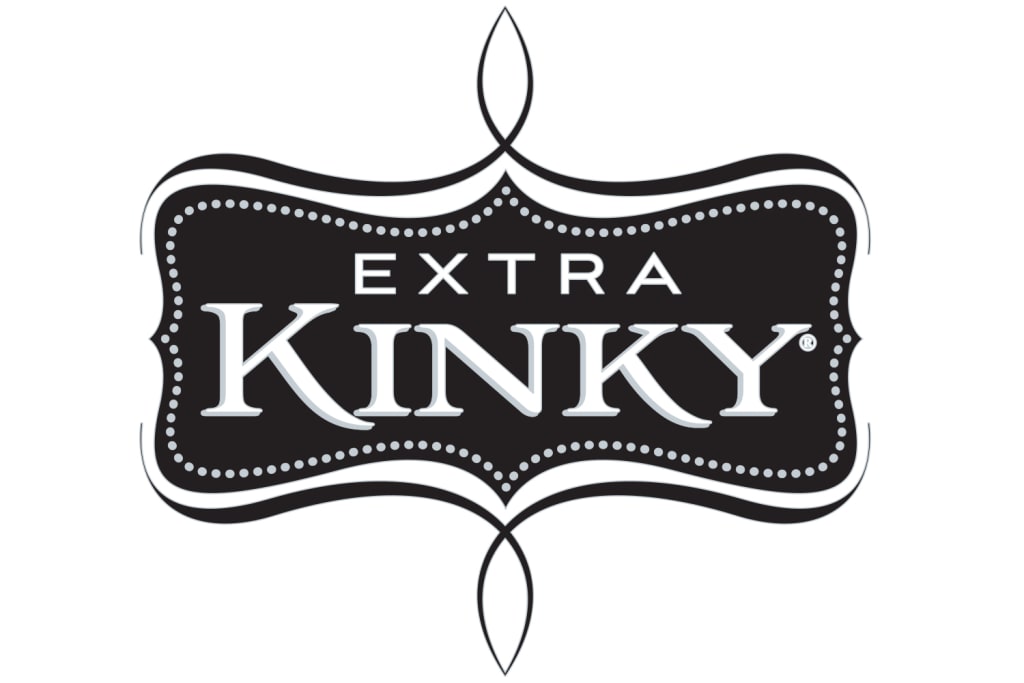 This is a very kinky and taboo fetish story written for a friend of mine with very specific scenarios included.
The week"end" of debauchery
A beautiful woman walks down the street dressed head to toe in a latex cat suit. Her face covered with a latex hood that has a ponytail protruding from the top of it. Her knee high stiletto boots click on the concrete as she struts casually down the busy main street. Her swaying hips cause her horsetail to gently sway along with her.
Only two things are visible on this latex beauty are her green eyes and massive tits that are barely contained by the skin tight latex making them seem to burst out of it a bit showing off her amazing cleavage. Her hands are covered in hooved gloves and this ponygirl seems free as a bird on this lovely autumn day.
People gawk and stare wide eyed as well as open mouth in both shock and awe of her presence among the "vanilla" community. With each set of eyes upon her she looks picks one person out ever so often to stare them dead in the eyes and neigh like the ponygirl she is, bat her lashes, stomp her feet, and then continue on her way.
Finally the exquisite beauty enters the location she had been seeking out. It was a billiards and Snooker ball hall where she was to meet with more of her fetish friends. Inside awaiting her arrival were her best friend and lover, Clare, as well as special surprises for the two of them that Clare had gotten for Abi aka KandiisGirl. Standing with a drink in hand next to Clare was a 5'8" blue eyed, auburn haired woman. Or so Abi thought…
Clare introduces Abi to her new friend Gayle who has the same wide eyed stare as some of the passer byes she encountered on her way to the billiard hall. Gayle, unable to stop staring and looking Abi up and down, politely shakes Abi's hand and then goes in for a hug. Abi couldn't help but notice and think about how strong of a handshake Gayle has as the two hug. While they embrace one another, each of them take a deep whiff of the other's hair.
"Abi you smell of coconuts and almond, such a delicious scent," Gayle says to Abi as her arms are wrapped around her.
"Why thank you Gayle, you smell of a sweet vanilla musk," Abi replies to her new acquaintance with a smile on her face.
Gayle quickly offers to buy Abi a drink, Abi does not say no, so off Gayle goes to retrieve Abi's drink of choice. While Gayle is away getting Abi's drink Clare asks her what she thinks of their new friend. They begin to talk about how attracted they both are to this statuesque woman and would love nothing more than to take her home with them that night for some threesome fun.
The three women commence to play snooker ball and drink for a few hours. There is even a couple of guys playing darts that cannot keep their eyes off the trio and keep missing all their shots. Abi and Clare begin to tell Gayle all about their fetish lifestyle before finally inviting Gayle back to their place to show off their dungeon and fetish toys/props/equipment they have since Gayle has never seen or even heard of such a thing before.
After a short walk, 20 minute ride on the train, and another short walk they arrive at their house. On the train they pass by some bellows with thick smoke billowing out of them which only Clare and Abi knew what was being forged there, steel shackles, stockades, and other medieval fetish devices. Clare leads the two inside and Gayle follows both women down a long hallway which leads to a set of stairs. They ascend the stairs to the top where it opens up into a large room filled with bondage equipment, paddles, floggers, sex toys, suspension bars, St Andrews cross, etc.
In the center of the room is an extra large king sized canopy bed with sheer red, black, and deep purple curtains. Abi takes one of Gayle's hands while Clare takes the other and lead her to the bed where they tell their guest to have a seat. Clare helps Abi out of her pony gear and leaves her standing there fully nude, nipples hard, and pussy already getting wet. Gayle's eyes wander all over Abi's nude body, taking its time to notice her amazing womanly body and take it all in. Clare kisses Abi on her neck and then gently slides her hand over one of her breasts.
Abi turns to face her lover and then kisses her wildly while undressing her. As she goes to remove her panties and gets them around her ankles she quickly spreads her pussy lips open and shoves her tongue in her wet pussy and laps away at her clit. Clare looks at Gayle and gestures for her to join. Little does Abi know that Gayle has a big hard-on growing under her dress, that is until she feels Gayle press it against her back. She lifts her dress and out comes a big cock and shaved balls. Clare grabs Abi by her hair and then turns her head to face the she-male Gayle standing in front of her with a massive hard cock awaiting her eager mouth, pussy, and ass.
Without missing a beat, Abi grabs hold of the dick in front of her and strokes it while gently kissing and sucking the head. Gayle moans and moves her hips forward in a thrusting motion trying to get her cock deeper down Abi's throat. Without even gagging, she takes the entirety of the fat and long cock down her sluthole.
The three make their way back to the bed and Gayle lays back on the bed while Abi climbs on top of that big cock and Clare rides her face. With Gayle's tongue working wilding on Clare's pussy and Abi riding her hard they all begin to near their first orgasm of many that are to come.
Abi is the first to let go with a screaming orgasm as that 9 inch cock penetrates her deep, not only pounding against her g-spot, but she reaches down to rub her clit. As Abi's pussy gushes all over that dick, Gayle's balls tighten and she shoots a big load inside of Abi. Their juices mix together and pour out of Abi like a kinky waterfall. Clare continues to ride Gayle's face until she is ready to cum as well which ends in her squirting all over the she-male's face. With the big mess of mixed cum from Gayle and Abi's pussy juice, Abi decides it's her obligation to clean this up, and she does so with her tongue. Licking and slurping up all the sweet mix of love juice even making sure to lick Gayle's face clean of Clare's sweet and tasty twat juice.
Gayle bends both women over the bed and takes turns fucking them from behind. As Gayle enters Abi's cunt she leans forward puts two fingers into her mouth and tells her to get them good and wet. After getting her fingers nice and sloppy wet Gayle slides them into Abi's ass as she slides her cock out of that tight pussy. She fingers Abi's ass while going deep into Clare's pussy now. Removing her fingers from Abi's ass she makes Clare lick the ass juice off it before she stuffs those same fingers into Clare's ass while still pounding her twat.
Abi grabs a strap-on, put its on, and then begins to tongue Gayle's asshole. She rims the she-male until her asshole seems to open up for that strap-on which slides in with ease. With each pump of her strap-on into Gayle's ass, Gayle pumps Clare's pussy and fingers her ass until decided to switch it up, she pulls out of both holes and trades places. Her fingers now deep in Clare's pussy and cock in her ass. Gayle lets out a big grunt and moan before she shoots a massive load into Clare's asshole.
Its not Abi's turn to take it up the ass, but it will be both Clare and Gayle who shove their cocks into Abi's ass together and pound until Abi orgasms harder than she's ever experienced in her life.
Finally the three of them pass out a sweaty and cum soaked mess……
The next day the doorbell rings and Clare answers it. Kandii stands there in a sundress, sandals, and beach bag on her arm. Clare and Abi forget they invited her over to stay the weekend and spend time out by the pool together. Thinking quickly, she tells Kandii to go out to the pool and get setup as Abi is just upstairs getting ready and Clare was just about to put on her bikini and head down there herself.
Running upstairs to awake Abi, Clare tells her to quickly dawn a bathing suit and get down to the pool where Kandii is awaiting them. Now Clare has to figure out if she should try to sneak their new friend out of the house, or invite her down to join in on the fun in the sun. Quickly dismissing the idea of sending her away, she grabs her a bikini and they all meet Kandii by the pool for drinks and a day plus another night of more debauchery.
Kandii cant help but notice Gayle's cock through the bikini and insists they all sunbathe and swim nude. Obviously Kandii is impressed by the size of this cock barely hidden under that thin bathing suit material and wants to see it in all its glory. Miss Kiss is the first to strip off her itty bitty bikini and go nude. Clare, Abi, and Gayle are all right behind her in taking off their suits as well. With all four now naked, margaritas served, and the sun shining, Kandii decides its time to take a dip in the pool.
Kandii dives right in and her amazing ass is one of the last things you see splash through the water just before her feet finally disappear beneath the water. She wades around the pool for a bit then floats on her back, her perfect and perky tits popping out of the water, her flat stomach has water gently flowing over it and her shaved pussy is easy to see.
Gayle decides to join Kandii in the pool so the two begin to chat and splash around in the water together. A small splash fight breaks out until Kandii gets close enough to grab the she-male by her impressive fully functioning cock. With a firm grip she begins to stroke it under the water. Abi and Clare feel left out and turned on again so the two quickly join in on the fun. Its an all out fuckfest for the next few hours while the four of them pleasure one another over and over again, not only in the water, but all around the pool area until they pass out in a pile of sweaty flesh.