The "Out-cum" of Pornography
An Essay on the Uprise of Pornography in the 60s and 70s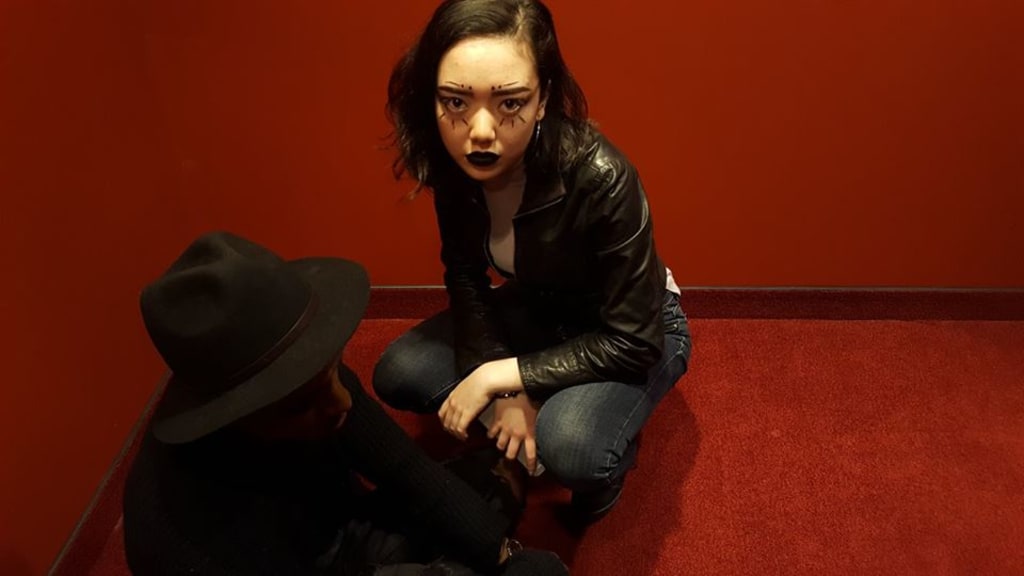 Pornographic movies were once shown as a "part-comic, part-serious" tool to educate soon-to-be-married men. Today, pornography has become a $56 billion industry. Overall, the increase in accessibility of pornography in the 1960s and 1970s was detrimental for society because it led to an increase in infidelity and sexual violence.
As of the 1960s and the 1970s, pornography's accessibility, anonymity, and affordability boomed, but also led to an increase in infidelity. Ever since, the demand for X-rated material has shown no slowing down. Studies on the matter show that men in a relationship who consume this form of entertainment on a regular basis are negatively portrayed by their female partners who perceive pornography as a menace to their couple as well as the reason behind their lack of sexual intimacy. It has also been proven that, regardless of the woman in the relationship's stance on pornography, when a man's pornography consumption seems high their female partner's investment and trust in the relationship reduces by a lot. On top of that, the use of pornography in substantial quantities by a man tends to negatively affect the said woman's "sexual satisfaction, self-esteem, feelings about her body, and general wellbeing." Conclusions to the results proved that a cyber sex addiction multiplies the probability of separation and divorce which just goes to show how damaging nature of pornography is.
Pornography's expansion in the 1960s and 1970s also led to yet another ruinous result such as the expansion of sexual violence. Ever since the 19th century, the most popular way to stage an erotic work has always been to have an experienced prostitute teach a beginner, be it on positions or the differences between male and female forms of pleasure, the expert being most commonly played by a woman and the pupil by a man. This had a tendency to "[expose] male inexperience and possible sexual weakness." These scenarios could lead disrobed men to feel the need to prove themselves with their own pornography. A study led by Raquel Bergen and Kathleen Bogle demonstrates that of 100 women having experienced sexual violence, 28 of them affirm that their sexual offenders used porn; the rest did not know which Bergen and Bogle found understandable seeing the furtive nature of pornography. Of the 28 women, 40% remarked that pornography was part of the incident. A variety of mediums were found to be used by the sexual abusers: magazines, videos (a lot of which were homemade videos), Playboy channel, pay-per-view as well as strip clubs. "All of [the] women mentioned that their abuser videotaped or took pictures of the sexual violence to use privately or sell to others." Another study came to the conclusions that there were high correlations between men, sex, power and, in some cases, aggression; all of which had sexually stimulating and moving effects on the subjects. All of which proves the downsides pornography has not only on society, but mostly on victims of sexual violence.
All in all, time has proven that pornography has the tendency to cause more harm than good be it through the increase in adultery or in sexual violence. Now, many have very different stances on pornography. Conservatives see it as a bad influence on one's principals. Liberals acknowledge its negative impacts, but also see its upsides. Whereas radical feminists see it to have grave effects in regards to opposite sex relationships as well as the power balance between the two. Each has to find where they stand concerning pornography and whether or not it is a healthy behaviour to adopt not only for their well-being, but for their partner's.
Bibliography
Bergen, Raquel K., and Kathleen A. Bogle. "Exploring the Connection between Pornography and Sexual Violence." Violence and Victims 15, no. 3 (2000): 227-34. Accessed October 10, 2016. Research Library (11200099).
Braudy, Leo. From Chivalry to Terrorism: War and the Changing Nature of Masculinity. New York: Alfred A. Knoff, 2003.
Lambert, Nathaniel M., et al. "A Love that Doesn't Last: Pornography Consumption and Weakened Commitment to One's Romantic Partner." Journal of Social and Clinical Psychology 31, no. 4, (2012): 410-438. Accessed October 15, 2016. doi:http://dx.doi.org/101521jscp2012314410.
Malamuth, Neil M., Tamara Addison, and Mary Koss. "Pornography and Sexual Aggression: Are There Reliable Effects and Can We Understand them?" Annual Review of Sex Research 11, (2000): 26-91. Accessed October 10, 2016. Research Library (10532528).
Szymanski, Dawn M., Chandra E. Feltman, and Trevor L. Dunn. "Male Partners' Perceived Pornography use and Women's Relational and Psychological Health: The Roles of Trust, Attitudes, and Investment." Sex Roles 73, no. 5-6 (September 2015): 187-199. Accessed on October 10, 2016. doi: http://dx.doi.org/10.1007/s11199-015-0518-5.