The Importance of Madonna as a Champion of LGBTQ Rights
The Material Girl has been fighting against the discrimination and for the equal treatment of the LGBTQ community for over 30 years.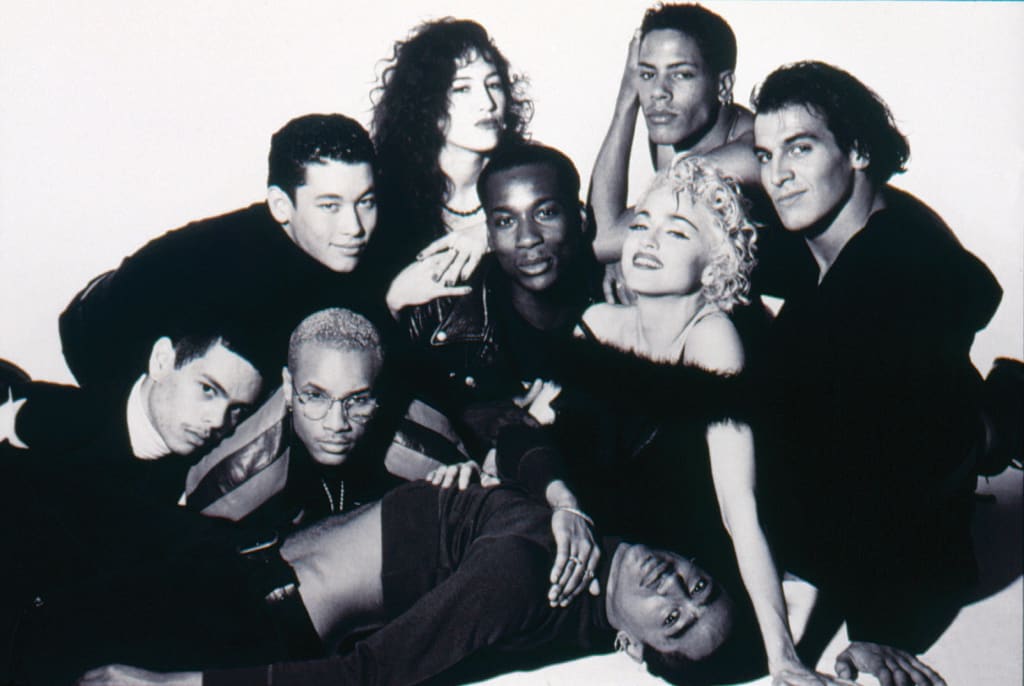 Madonna has been a champion for the LGBTQ community from the get-go, and the LGBTQ community has long been a champion for her. Before she was ever even famous, one of the first positive influences on Madonna was her ballet teacher, Christopher Flynn. Flynn, a gay man, was reportedly the first person to tell Madonna that she was beautiful and that she had a special gift to offer to others.
It was Flynn who introduced Madonna to Detroit's gay community and, years later, it was Flynn who advised the future pop sensation to go to NYC rather than attend the University of Michigan. That way, Flynn pointed out, she'd be able to pursue dancing professionally. Madonna has said herself, "I wouldn't have a career if it weren't for the gay community."
Just as the LGBTQ community was instrumental for Madonna's career, Madonna's artistry resonated with many LGBTQ individuals in their formative years. For many gay men, it was through watching Madonna's videos that they were first able to connect to representations of gay men in positive contexts. Case in point: Madonna's 1991 concert film Truth or Dare allocated a great deal of screen time to the offscreen lives of her male backup dancers, most of whom were openly gay. Such a positive portrayal of life as an openly gay man was one of the first of its kind and had a profound effect on fans struggling with their own sexual identity. Author Daryl Deino recalled seeing footage of a gay pride parade for the first time in Truth or Dare. Seeing that so many different types of people belonged to the LGBTQ community made Deino realize, "Even I could fit in there." Deino was one of the countless members of the LGBTQ community who came to terms with their identity thanks to Truth or Dare.
In her video for "Vogue," Madonna ushered into the mainstream a form of dance that had been previously enjoyed only in the queer black and Latino communities of New York. Accompanied by dancers of color, Madonna introduced a generation of Americans to a new form of dance and, more profoundly, she provided an avenue for LGBTQ people of color nationwide to connect to a community that was previously localized to dancers in Harlem. After that video, everyone knew how to 'Vogue.'
The way in which Madonna was so open with her own sexuality inspired members of the LGBTQ community to be more open with theirs. Madonna released a coffee table book called Sex. It was composed of erotic imagery featuring Madonna, as well as cameos from the likes of Naomi Campbell, Isabella Rossellini, and Big Daddy Kane. The book sold over 150,000 copies on its first day. Even to this day, Sex remains the fastest-selling coffee table book ever and a prized collector's item.
The tome's representation of sexuality arguably established Madonna as a cultural touchstone approached by few other artists. Madonna got people talking in ways few could; she made a lot of people sit with feelings that were uncomfortable for them, and in doing so facilitated a lot of growth. It was one of many teaching moments Madonna would provide the world.
Madonna was also was also one of the first celebrity HIV/AIDS activists–she's been fighting for awareness, education and prevention of the disease since the 1980s. In 1987, she donated all the proceeds from a concert in Madison Square Garden to the American Foundation for AIDS Research, to name just one of many contributions. Madonna's activism doesn't stop there, though; she's been an outspoken critic of homophobia; she's spoken out against bigotry in Romania, Sweden, France, Russia, Malawi, and other nations worldwide. Madonna even helped Ellen come out of the closet. And the two of them didn't even know each other at the time!
Throughout her career, Madonna has felt that the experience of gay men was intertwined with her own success and longevity. She always felt as if she were their champion even if at times her artistic output may have been less well-received by the LGBTQ community. She put this most pithily in a 2013 Reddit AMA. She was asked, "If you were a gay man, would you be a top or bottom?" to which Madonna responded, "I am a gay man." 'Nuff said.
About the Creator
New Yorker in his forties. His counsel is sought by many, offered to few. Traveled the world in search of answers, but found more questions.
Reader insights
Be the first to share your insights about this piece.
Add your insights