The Date Night Challenge: Two Couples Put LELO to the Test
One group of friends needed to know: does LELO really have something for every type of couple?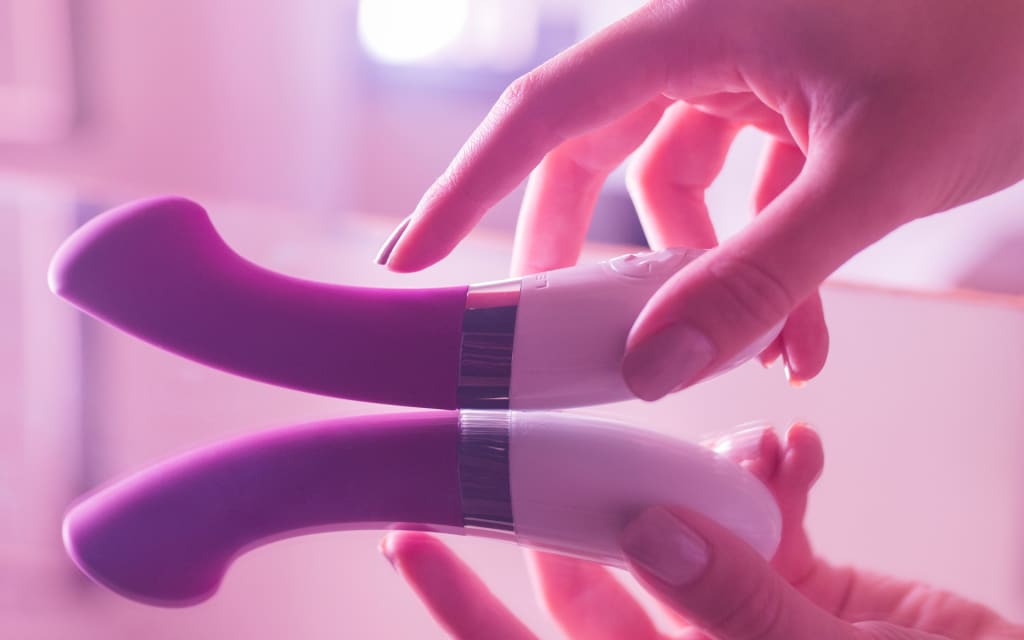 If there's one thing I can proudly say about my close friends, it's that they're sexually adventurous and exceptionally sex-positive. We're a crowd that loves talking about new research involving sexuality and new trends going on in the dating scene. It's led to some pretty amazing learning experiences, and for that, I'm grateful.
My partner and I are avid fans of sex toys and actually go out of our way to find new ways to incorporate them into bedroom play. Our good friends, Buddy and Mel, are equally adventurous—just not typically with toys that don't involve leather or chains.
Lately, we started to talk to them about the latest exploits our love lives. I, being a massive fan of LELO, started to brag about some of the goodies I got during their Black Friday sale. Both Mel and Buddy seemed nonplussed.
My two friends are kinky as a couple, but they typically don't view regular toys as their shtick unless it has a BDSM edge. Sure, they had a little curiosity about adult toys, but to a point, never really made a move on it. I wanted to show them that adult toys are awesome regardless of who you are.
Maybe it seems like an exaggeration, but I honestly believe that there's a sex toy for every couple out there. Buddy and Mel disagreed, but at the same time, were willing to entertain an adventure if it meant finding out the truth for sure. A debate got started.
We all decided to get a little scientific with our debate. We decided to test two couples' toys from LELO and see how well they work in our bedrooms. Here's what happened when we made our own Date Night Challenge.
How the Date Night Challenge Worked
The rules we agreed to were simple. Since I was the "official sex toy expert," I'd pick out a toy for each couple. Then, we'd jot down our initial reactions, how we used them, and what we thought about them.
Afterwards, we'd compare notes on what happened and then figure out if we had a better outlook on sex toys. If Mel and Buddy still remained chilly to standard sex toys, then they won the bet. If they warmed up to them, Steve and I would win.
Couple #1: Buddy and Mel, with the LELO HUGO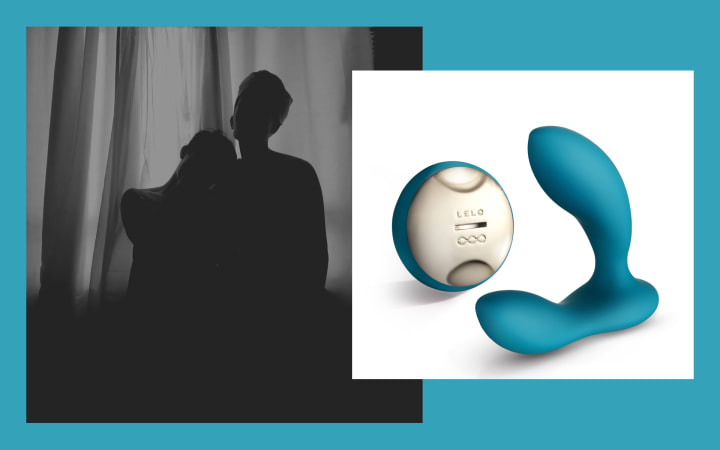 Trying to pair Buddy and Mel with a toy was a little bit tricky, but I managed. Mel was a huge fan of domination, while Buddy was always interested in pegging but hadn't quite gotten around to it yet. With their BDSM edge, they definitely needed something a bit on the wild side.
The LELO HUGO seemed like a perfect compromise for both of their needs. The HUGO is one of the most advanced prostate massagers in the world and comes complete with a SenseMotion Remote Control.
The HUGO is built to massage both the perineum and prostate at the same time, comes with a plethora of different settings, and easily can be used in a domination-submission scenario. It's built for anal play beginners, which made it perfect for Buddy and Mel.
Couple #2: Ossiana and Steve, with the LELO GIGI 2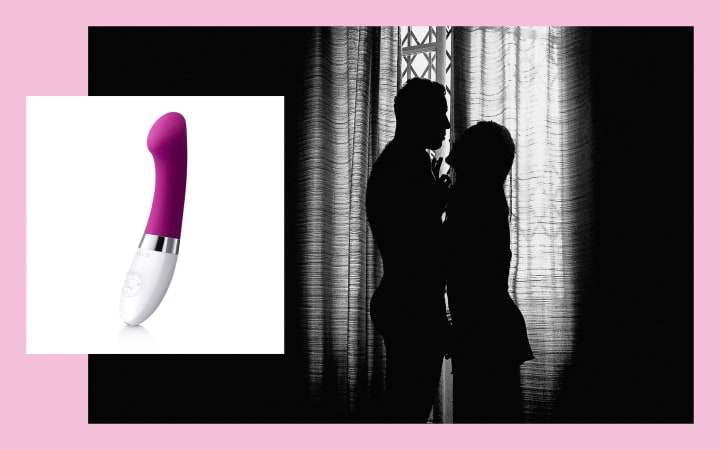 Steve and I were a little different when it came to what we were craving. We have no problem adding a little kink to the bedroom, but lately, we've really been into more traditional types of fun. More specifically, we were looking for a toy that could help us get better foreplay.
The LELO GIGI 2 was what we settled upon, and with good reason. It's the world's best-selling G-spot vibrator and can be used in a variety of different ways in foreplay. With its versatility, high power settings, G-spot-ready flat tip, and the super soft silicone skin, it just seemed to be a good investment.
Couple #1: The HUGO's Verdict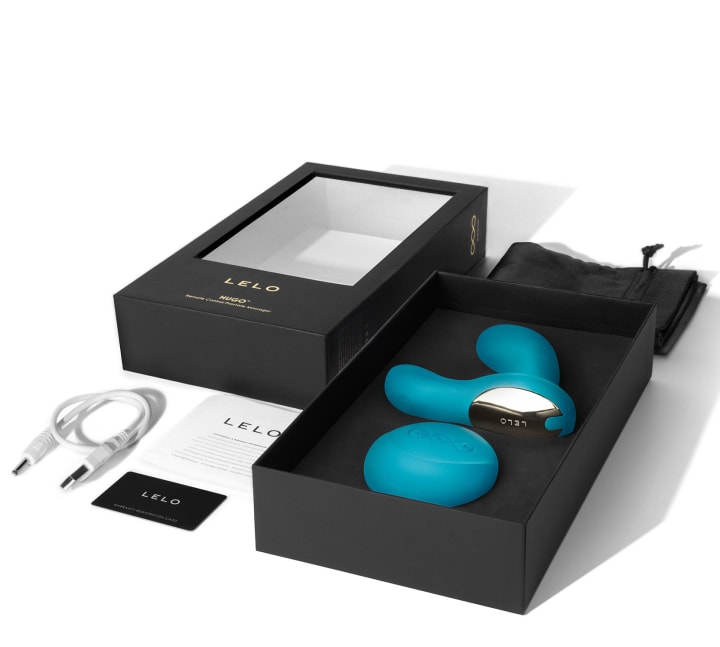 Both Buddy and Mel agreed that the HUGO added a seriously kinky streak to bedroom play—and that's what made them both love it. Mel loved the SenseMotion control, since she didn't have to push a bunch of buttons to increase the intensity of vibrations.
Buddy has been a fan of the concept of pegging for a while, but this was actually his first foray into it. He's definitely a fan and strongly encourages any guy who has been curious about ass play to try the HUGO.
In terms of solo play, what Buddy liked the most is the fact that the HUGO doesn't require you to hunt around for a prostate. It naturally slides in and hits the prostate perfectly thanks to its design.
Couple #2: The GIGI 2's Verdict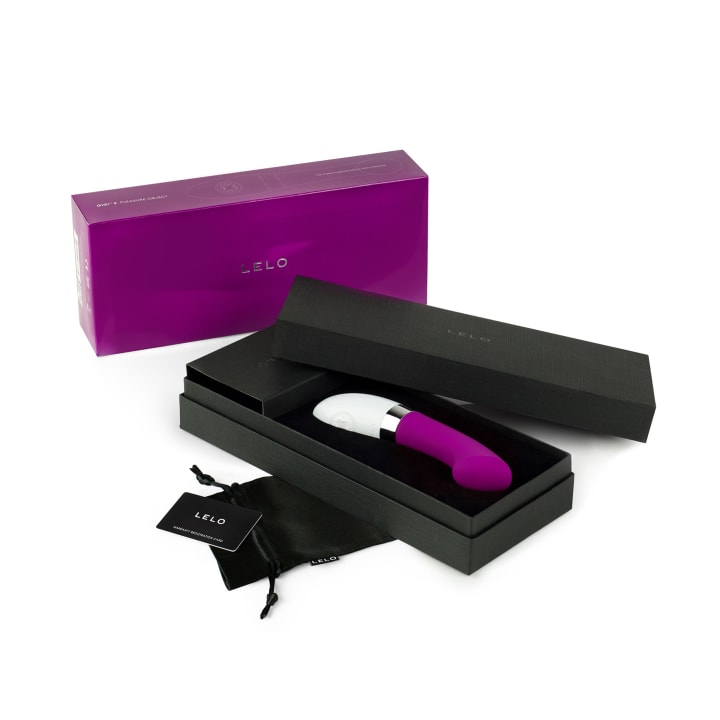 Though it's known for being the most popular G-spot vibrator in the world right now, the GIGI 2 is so much more than that. A good G-spot vibrator can be used for clitoral stimulation, labial stimulation, anal stimulation, and a lot more. In my opinion, everyone should own a G-spot vibrator just because they are so versatile.
When you have an amazing vibrator like the GIGI 2, you have a seriously incredible foreplay tool that can also help you get hyper-intense G-spot orgasms. Anyone who wants to pleasure a female partner should give this vibe a shot. It's really a work of art.
The Final Outcome of the Date Night Challenge
After we compared our notes, it became clear that the four of us really have a thing for LELO sex toys. By the time the experiment was over, we all felt pretty satisfied with the sex toys we decided to try out. We all also agreed that there seems to be a toy for every couple, just as I had insisted.
Though our friends technically lost the bet, we honestly all won. Our love lives improved, we learned more about our partners, and we also got to enjoy all the fun that LELO can offer—and that's a seriously awesome prize!
product review
About the author
Ossiana Tepfenhart is a writer based out of New Jersey. This is her work account. She loves gifts and tips, so if you like something, tip her!
Reader insights
Be the first to share your insights about this piece.
Add your insights