The Best Ways to Treat Erectile Dysfunction
Erectile dysfunction is a common problem, especially following prostate surgery and in older men.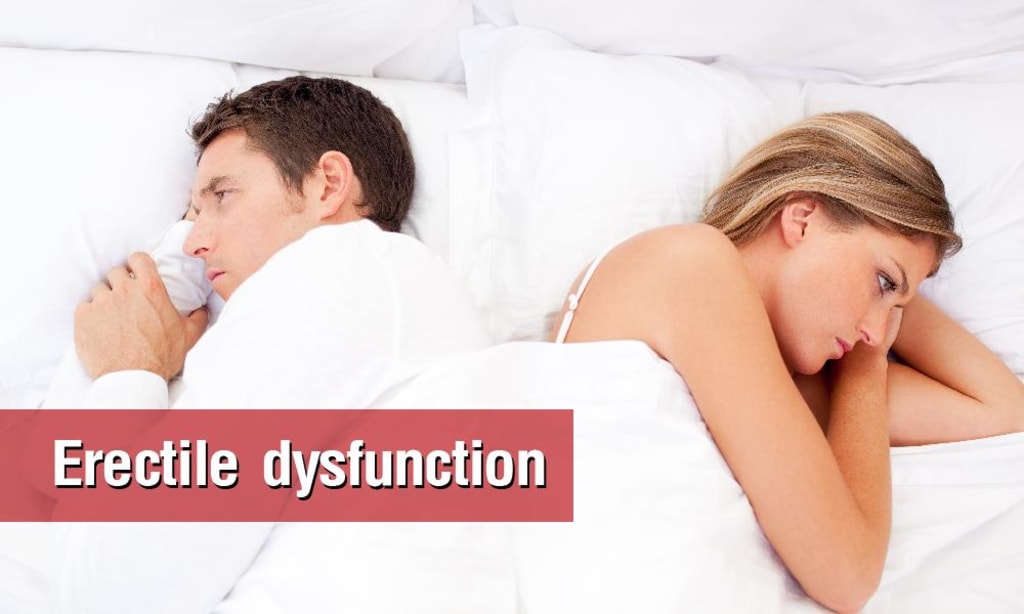 When your erection is weak, you need real and honest information about what to do. Ignore the miracle cure and random Google searches; be serious about fixing your problem and talk to your doctor.
Erectile dysfunction (ED), or impotence in men, is the persistent inability to achieve or maintain an erection firm enough for sexual intercourse and lasts for more than a few weeks. The National Institutes of Health estimates that erectile dysfunction affects approximately millions of men worldwide, so you are not alone in this. Erectile dysfunction mainly affects men over 20 years of age, but its prevalence increases with age. The Journal of Sexual Medicine reports that one in four new ED patients is less than 40 years old.
There are many different reasons you may experience impotence ranging from health problems such as high blood pressure to psychological and emotional problems or even the side effects of medication. It's important to talk to your doctor about this condition because erectile dysfunction may be a sign of additional health problems.
Everyone is different, so your doctor will focus on the specific conditions that can cause erectile dysfunction. Read more about five treatment options for erectile dysfunction.
Oral Medicine
There are several prescription drugs available (Viagra, Levitra, Cialis) that can increase blood flow to the penis. Combined with sexual stimulation, this can result in an erection. These drugs work similarly to one another; however, there are some differences in their effectiveness and how quickly they get started.
Common side effects may include headache, facial flushing, nasal congestion, and stomach upset.
These medicines can NOT be taken if you are using Nitrates for chest pain or other medical problems. This combination can cause shallow blood pressure.
Vacuum Erection Device (Penis Pump)
A vacuum erection device (VED) consists of a hollow plastic tube, a hand or battery-powered vacuum pump, and a tension ring. The tube, placed over the penis, creates a vacuum that draws blood into the penis. Once an erection is achieved, an elastic tension ring is placed at the base of the penis to help maintain an erection. Since the Bathmate Hydromax pump hit the market, it has been widely used to correct erectile dysfunction, realign crooked penis, and even allow for increased penis length and girth.
Intraurethral Suppositories / Urethral System Medications for Erection (MUSE)
The Urethral Drug System for Erection (MUSE) uses an applicator filled with a small pellet with medication inserted into the urethra. After the shells are released, the drug dissolves in the urethra and helps increase blood flow to the penis to achieve an erection. Patients give their medication as needed before intercourse.
Penile Self Injection Therapy
Injection therapy is the first FDA-approved treatment for ED and uses a small needle to inject the drug directly into the base or side of the penis. The drug that is injected creates an erection by directly increasing blood flow to the penis. Patients can give their injections as needed before intercourse.
Penile Implant Surgery
In use since the 1970s, a penile implant is a medical device implanted into the penis during outpatient or overnight surgical procedures. This device is entirely in the body, so it is separate. This device allows for an artificial erection any time the patient wants by operating a hidden pump in the scrotum.
If you have erectile dysfunction, talk to your primary care doctor or urologist to help find the best solution for you. https://www.bathmatehydromax.co