The Best 5 Sex Toys You Should Own
These are great for solo play or for couples needing to spice up their sexy time. These are my TOP 5 favorite toys!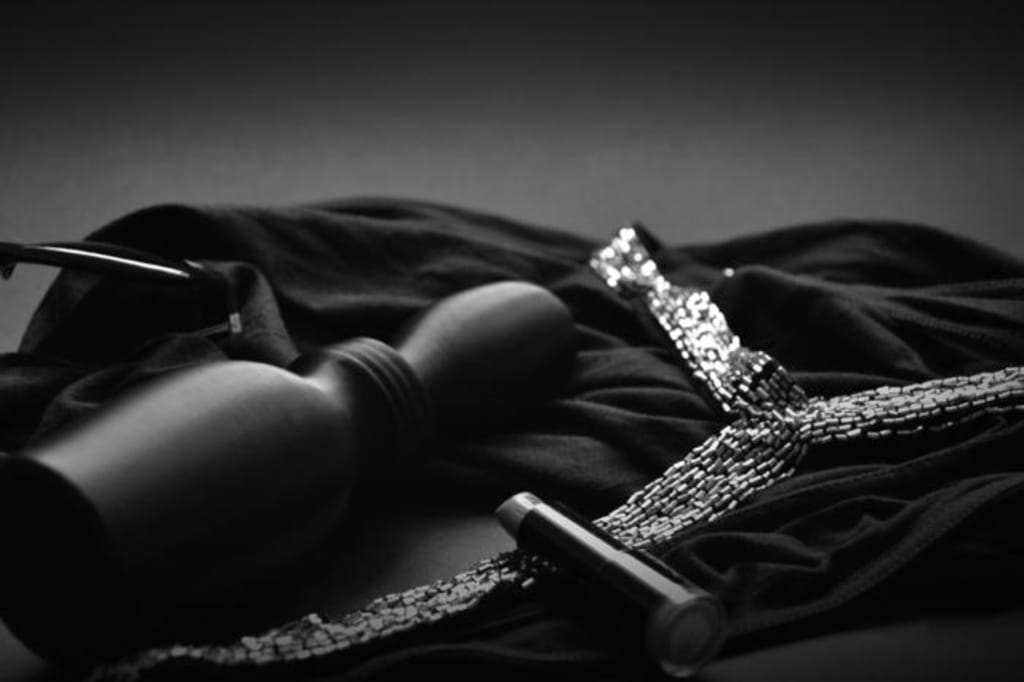 I typically write erotic fiction, but today I wanted to share some Danielle-approved adult toys. These are great for solo play or for couples needing to spice up their sexy time. Just a reminder to always do your own research when bringing toys into your bedroom. Always follow necessary precautions and follow the safety instructions.
These are my TOP 5 favorite toys! (But you should do further research on each before purchasing to be sure you are getting what you truly want.)
Note that some or all of the links provided may be affiliate links, meaning that I gain a small commission each time a purchase is made.
1. Wireless Rabit Vibrator
This particular one is wireless and charged by USB. It is waterproof, safe, and is ergonomically designed for maximum pleasure. This one has 10 vibration settings ranging from "mmhhmm" to "OOHHH." And my favorite part is that it is 8 inches longs with 6 inches insertable. This toy is perfect for all types of solo play. Although, there is room for this versatile toy in couples' bedroom as well.
2. Oral Sex Simulator
This toy is the best for independent women that still need a little attention "down there" or for the man that doesn't enjoy going down on his girl. This magical and discreet toy perfectly simulates oral sex with sucking motions to be used on the clit or nipples. This toy is quiet, made of silicone, and has 20 sucking vibration settings. This toy is wireless, but chargeable by USB. Use alone or on your girl while you attend to other areas of pleasure.
3. Wireless, Silicone Warming Vibrator
This vibrator is a bit more expensive, but it has 7 vibration speeds, a clitoris stimulator, and a warming effect. I suggest this for literally anyone since it makes a great massager as well.
4. Finger Vibe
This powerful little tool is ideal for any couple's foreplay. Slip the vibe securely over one finger and go to work setting vibes throughout your partner's body or by hitting that one spot just right. This particular one is made of jelly rubber and takes batteries. You never have to worry about needing to stop to charge and is ready to go whenever you need... or want it.
5. Bondage Kit
This is my last suggestion and is probably not for everyone. I have two rules when it comes to playing around with bondage: 1- Only do so with someone you trust without question, and 2- NEVER do anything that makes you feel uncomfortable.
With that being said this kit is a good one. There are 7-pieces, and are described on Amazon as follows:
"Blindfold deprives sight and heighten senses. Rope and bondage tape to restrain in multiple positions. Mini paddle for spanking play. Bullet vibrator and a vibrating cock ring for thrills in all the right spots. Silicone butt plug to enhance the intensity of orgasms. Bullet vibrator requires 3 LR44 batteries 6 included."
And I think that is better than I could ever do. Bondage can be fun if approached carefully and with open communication. This is a bit of a more advanced kit, but you can't beat the quality. You and your partner could start with only one or two pieces from the kit and slowly build as you BOTH grow more comfortable.
I hope I was able to help some questions that you may have about some of these toys. I know that it can be confusing when looking at all of the toys offered in the world. My best advice is to always do your research and be safe about it. Be sure that any toy is made of medical grade materials and clean before and after each use. Always read the safety instructions on each toy to see if you need a special cleanser or if soap and water will be good to use. Don't be afraid to use condoms on your toys. It can enhance the pleasure and cut down on the risk of infection. I know it can be easy to get caught up in the fun, but be safe, friends.
product review

Danielle Stark
Hi, my name is Danielle. I have been writing for the past few years. I love to write fiction, in the genres romance and erotica. (Please don't tell my mom.) I hope you enjoy reading my stories.
See all posts by Danielle Stark →