Talking Dirty
Spicing Up Your Sex Life with Sultry, Seductive, Dirty Talking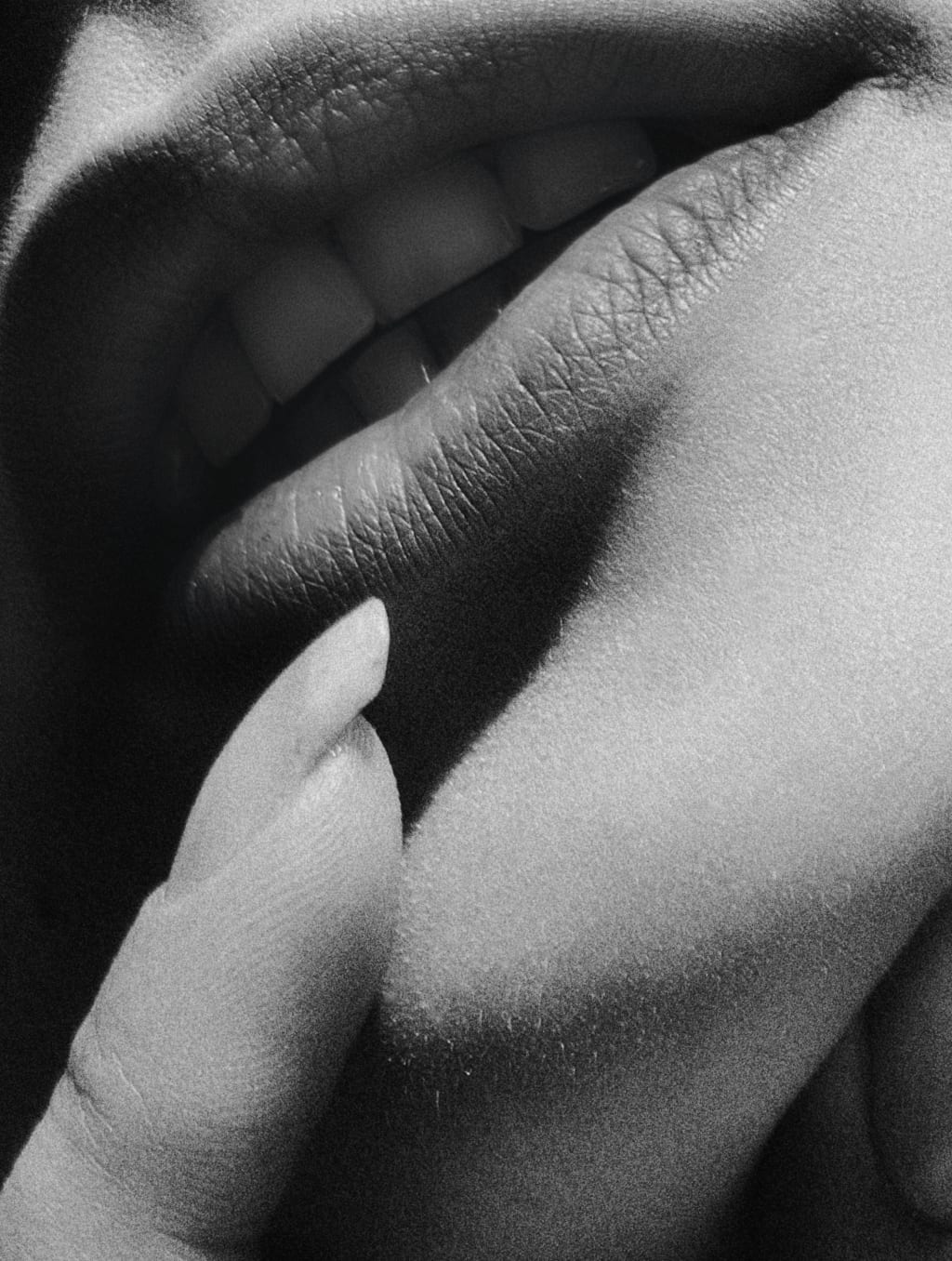 Talking dirty is one of my guilty pleasures. The naughtiness of speaking with such explicit description to your partner/lover leaves me breathless and wanting more. The very idea disgusts some people, and arouses others. The source of the disgust could originate with their upbringing or ideals of what teasing and foreplay should be, if they engage in these activities at all. For me, it is juicy, naughty fun that enhances the transition from foreplay into more engaging activities.
Exhibitionism Play
Standing by the window, I innocently gazed outside the street below. It's a bright, sunny afternoon. The sounds of traffic and city noise are muted by double glass window panes. I feel his hand, strong and flexing, grazing the skin of my inner thigh just below my short skirt. His fingers trace an imaginary pattern in my skin, as it raises goosebumps. Immediately, I quiver, anticipating his next move, and as I do, the dirty talking begins. He speaks in a strong whisper, his deep voice enunciating each word with dominance, as he pulls closer to me.
You look so innocent, standing there, looking outside, waiting for me. I know what is on your mind.
You are one naughty sexy ****. I want to take these clothes, rip them off so the buttons break and fabric shreds. exposing you for all to see. From this window, as I pull your ass towards me, taking you from behind as you stare down below, looking at all those people. If they only knew what we were doing up here...
For starters, this creates the intense feeling of being taken, almost by force (but with prior consent given), while exposing the risk of being seen, depending on the level of the view from the room. The intensity is compounded with the thought of people's reaction, and the sense of vulnerability.
Punishment
I can pretend to have done something wrong that warrants "punishment." This is a fun role play that can involve an over-the-knee spanking or paddle. Explicit details of the transgression, however trivial or insignificant, become the focus of the anticipation.
You have been very naughty. Just wait until you see what I am going to do to you. You need to learn your lesson...
The role is played well with the submissive and dominant, where the sub protests, begs, to be spared, as the dom readies his/her instrument to administer the punishment. This plays well with hair cutting and clothing fetishists, and as the entire scene unfolds, the talking continues, alternating between giving demands and action, then something naughty...
I'm going to show you how to behave. You are mine, and you need to act like you belong to me...
Bend over. Head down. Get on your knees.
I have been both the recipient of and speaker of dirty words and naughty talk. Ensure your partner/lover is engaged and enjoying it. If you take it further, in that you use (what some might consider) insults, make sure this is explicitly acceptable in advance. The last thing you want is a bad experience. Words like "slut" and "bitch" can be acceptable, even embraced, by some of us, but not everyone. Choose your words carefully. The ultimate goal is to arouse your lover and you. If using harsh language doesn't appeal to either of you, keep it to a more detailed, sexual nature, narrating what you are going to do:
I'm going to pull off those dirty panties and give you a good licking.
Those erect nipples are going in my mouth. I'm going to eat you up.
Experiment, play, and have fun. Dirty talk is meant to enhance and intensify. Use the attributes of your voice, accent or linguistic skills a part of the act. Make sure it is on your list of things to try, if you haven't already!
erotic
Vicki C
I began writing erotic fantasy short stories in 2011, which feature BDSM and fetishes. When I'm not writing, I work a regular job, enjoy cycling, travelling, rock concerts and reading.
See all posts by Vicki C →