'Tales of Unmanageable Passion'
Forbidden Fruits scene starring Amber Lynn Bach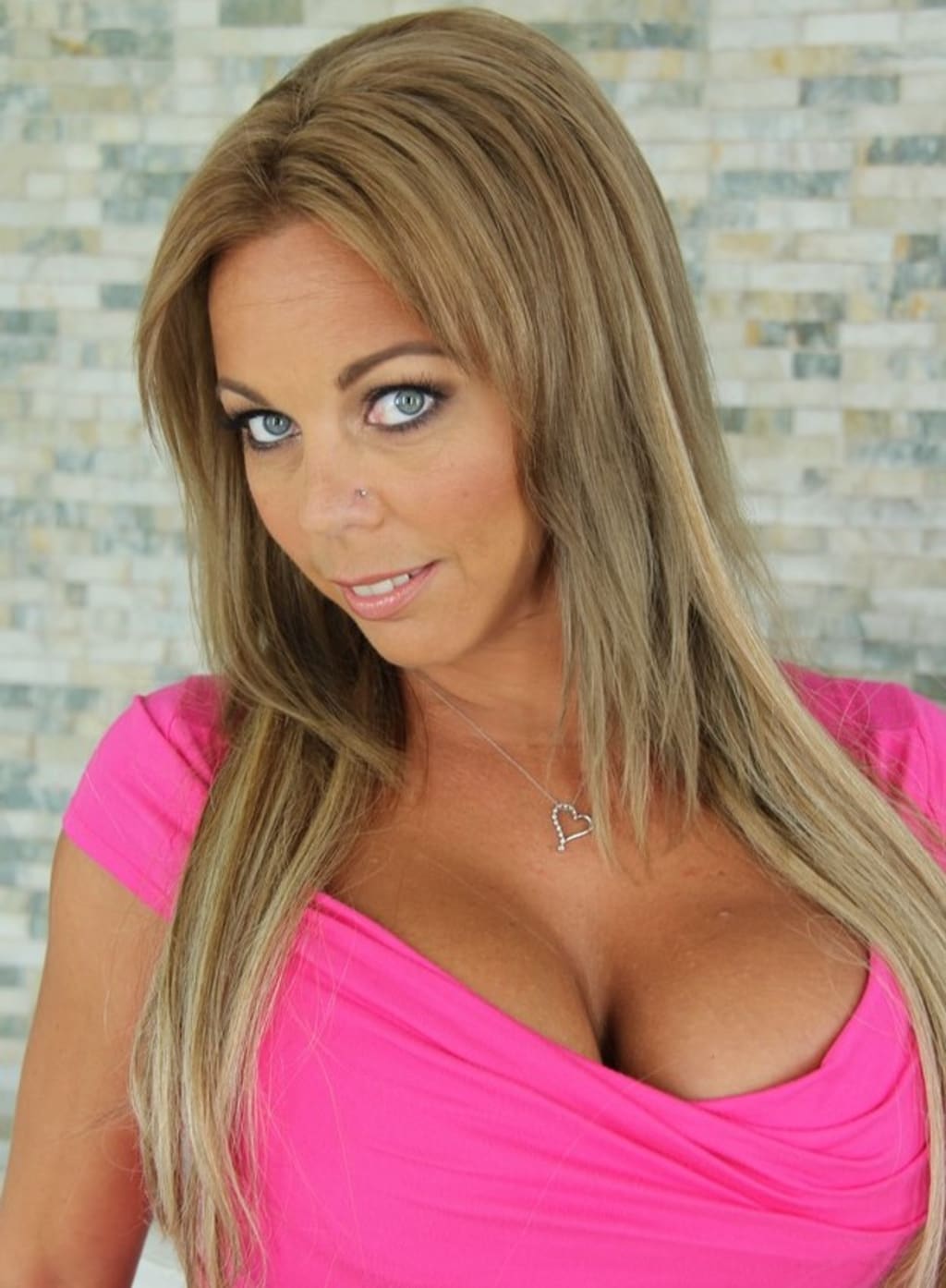 Looking tanned; Amber Lynn Bach.
I was browsing the internet when I came across a porn scene starring Amber Lynn Bach. Often confused with the legendary 'Amber Lynn,' she's literally building a porn legacy in her own right. Born July 3rd, 1972, Amber is 47 years old and has worked for porn's biggest production companies. A mother in real life, Amber tends to play the seductive MILF in the porn scenes she's cast in. Initially a lap dancer back in 2002 she enjoyed men watching and thinking about her sexually. She finally took the plunge into porn in 2006 at the age of 34 and her eagerness is always there on-screen.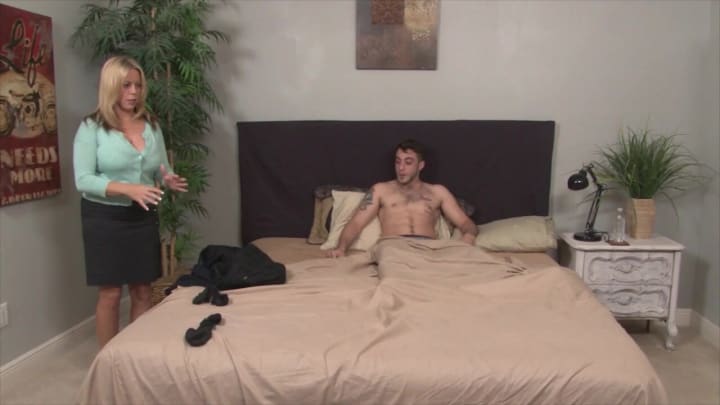 I think I initially saw her when searching for the porn legend 'Amber Lynn' but instead found her in a scene for Brazzers with Danny Mountain. She certainly has a distinct look about her; mature but with huge natural breasts and a 'chunky but funky' look which myself and many other males find desirable. Another scene I watched her with was with her husband and his friend for her own website. She got double teamed by the pair in a 17-minute video in a hotel with the television on loud. The footage is raw but it's a classic Amber Lynn Bach scene if you can find it on the internet; try a Bing video search. Amber in her own time likes to cook, shop for lingerie and play with her two dogs. She certainly has a confidence on-screen some pornstars lack and you'll enjoy watching most of her sex scenes.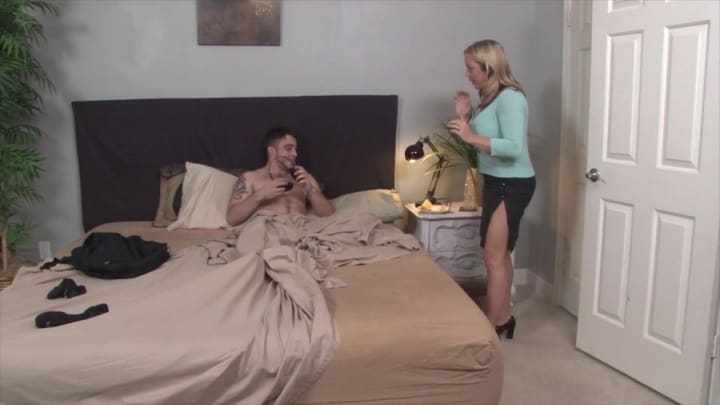 In this 13 minute scene priced at $4.99 on the Forbidden Fruits Film website, she plays a guy's stepmom. She has a good look about her in this particular scene as she wanders about her stepson's bedroom dressed in office gear. This is because she's about to go to work and is trying to wake her stepson up in the process. As she's doing this she's trying to clean his room but her stepson is also refusing to co-operate with 'waking up.'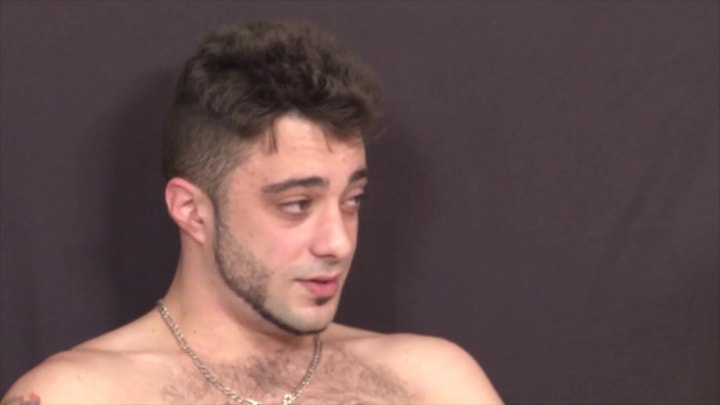 Both do a good acting job but unfortunately, the guy playing Amber's stepson is not credited in this scene. I'm not sure why that is but I do understand that some performers like to keep their anonymity so they don't attract unwanted attention.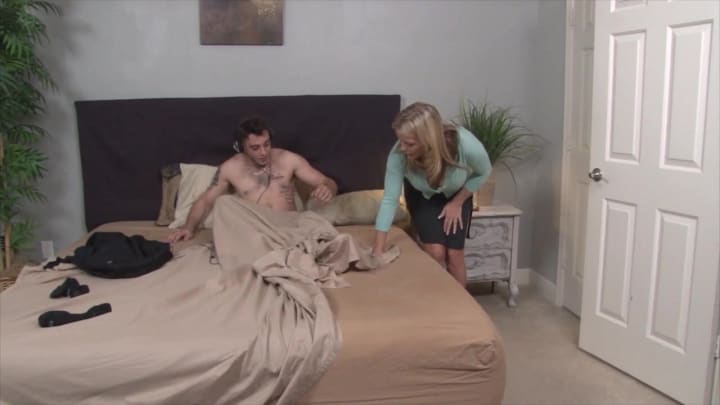 Amber negotiates with her stepson to clean his room for at least when she or his father gets back. Her stepson loosely agrees but when Amber returns in the evening she finds him still in bed. This time though he's not asleep but has his headphones on listening to music. Amber is still disgruntled as he appears to have not cleaned his as well like she asked. She takes a more maternal approach with him asking 'what's wrong' for him to want to spend the entire day in bed. The stepson divulges the truth as it appears he has been dumped by his girlfriend. Amber is sympathetic as she herself did like the girl who he used to see and gives him a big hug. This may have been an elaborate ploy though by him as he takes this as an excuse to grope Amber's huge breasts. Amber doesn't realize at first but soon does and isn't necessarily totally against it. While puzzled she doesn't seem to mind but emphasizes to her stepson that she's married to his father. He takes advantage of his stepmom though who may be a bit promiscuous herself stating 'I can't take rejection again though.'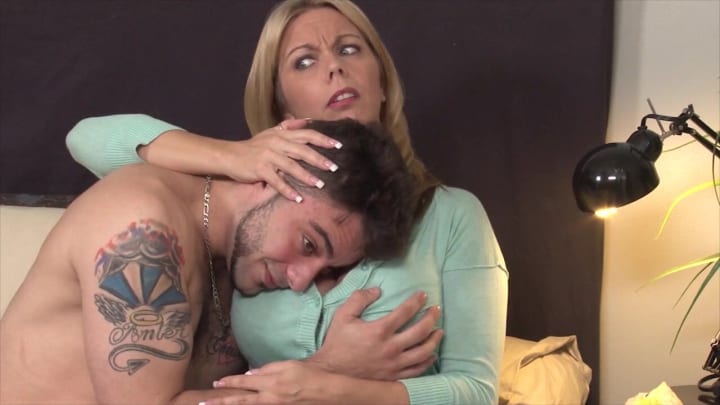 It appears she may have a certain infatuation with her stepson as she asks what would resolve his problem for him. Clearly a working woman she appears to like to get sex where she can and her stepson seems to realize this. He asks for a blowjob from her which she obliges but states that he mustn't tell his father. The improvisation isn't bad and there certainly is a casual vibe to his stepmother's ideas about sex. It's hot though and what ensues is a good visual spectacle which will make you want to watch more of Amber Lynn Bach. Her naturally curvy breasts and behind are a breath of fresh air from the usual enhanced curves you see in porn. Plus this helps make the narrative more believable as Amber looks like an 'everyday woman.'
The scene is a bit short but what it lacks in length it makes up for in quality. I give it 3 out of 5; could of done with more screen time with Amber but nice setup and climax.
3 out of 5.