Straight Guys: Gay Sex Edition
Many heterosexual men will try to explain away the gay acts they are involved in.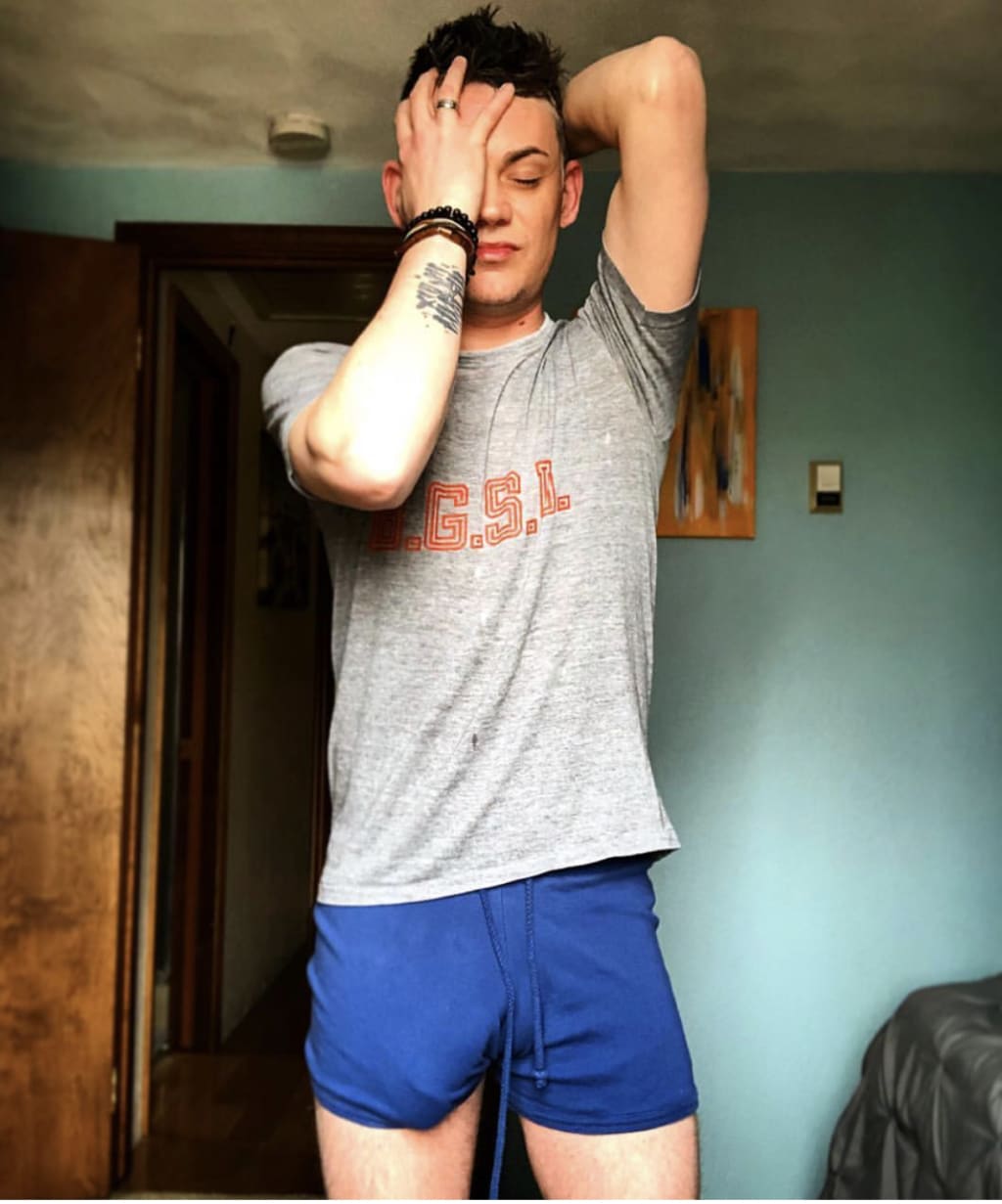 "Dude, it's not gay if it's on camera. Then it's only porn," A man was overheard saying on the streets of Manhattan. For most cities, this would be one of the weirdest and most controversial statements said in public, but it's New York City, and all it did was give an opening for an essay on how some straight men will do mental gymnastics to get their dick sucked, even if it is by another male. Porn is just the latest in a long string of excuses that have been used to justify a straight guy enjoying relations with another man.
First, it must be said that the new generation coming up does not seem to have the same hang-ups on sex that plagued older generations. Younger guys (and gals) seem to accept the theory that sexuality is on a spectrum, which makes them more willing to participate in homosexual acts. Some of their older counterparts though have excuses lined up and ready to use on a Saturday night when all they want is to shove their cock in a hole, and it doesn't matter whose.
"I'm married and my wife doesn't like sex, so this isn't gay, it's just meeting a need."
This is one of the most commonly used lines. What it actually is, is adultery and yes it's still gay. When two people of the same sex have intercourse, it is by definition homosexual. There are married men really enjoy having the marital status and being able to lay back with another man's lips wrapped around his manhood. Nothing wrong with it, but it should not be discounted because he has a wife at home or to assuage his ego.
"I just need a slump buster."
It's another common refrain from a segment of the hetero male community that suggests a gay guy would be lucky to be granted permission to the straight guy's cock. In this view, the straight guy isn't having luck with the ladies and therefore is 'lowering' himself to get blown or fuck a guy. It's a one-off he might argue. Truthfully though, these 'one-offs' usually are a common happening and are all about the straight guy's pleasure. Nothing wrong with that but it should be owned and not discarded as a rare occurrence. For proof of this, one only needs to go to a gay bar on any given Saturday night and check out how many straight dudes are there at the beginning of the night as opposed to the at closing time, spoiler the number jumps a lot.
"I'm gay for pay."
This sounds like a porn star should be saying it but there is a large segment of African American and Latino American men who will hide under this guise. When asked about why he used it, one gentleman who asked not to be identified answered, "I know it's gay and I know I'm attracted to men, but in my culture, it's considered less masculine and you are less of a man to be gay. But if you get paid to have your dick sucked or to fuck someone, then you are a legend to your friends and family. Truthfully, we all want ass but no one wants to pay for the dick." Put into that context it is more easily understood why some guys would hide under the label of 'gay for pay' instead of owning their true sexuality, be it bi or gay.
"We only sexted."
This is what one straight guy, Jason, exclaimed after his girlfriend found texts he had shared with another man. It was not true, there were overnight stays at his house where sexual shenanigans happened all the time. Most of the sex was actually instigated by Jason. This man would send dick pics, jerk off videos, and texts so filthy they would make Madonna blush. One included having the recipient sit on Jason's face during a Thanksgiving get together with his family. So the assertion that it was 'just sexting' held about as much water as the Titanic after it hit the iceberg. Which is to say it drowned in its audacity.
Jason eventually did admit he is gay and in love with the recipient, but the man who asked for anonymity did not come out. Most of the straight guys who have sex with other men stay deep in the closet. They treat that part of their lives as though it were a National Security secret and would lead to World War III should it ever come out. Or if they ever came out. But man do they love having their dicks in a guy's mouth.