Stories of a Stripper
A baby dancer experiences her first 'bomb' night in which she barely makes any money.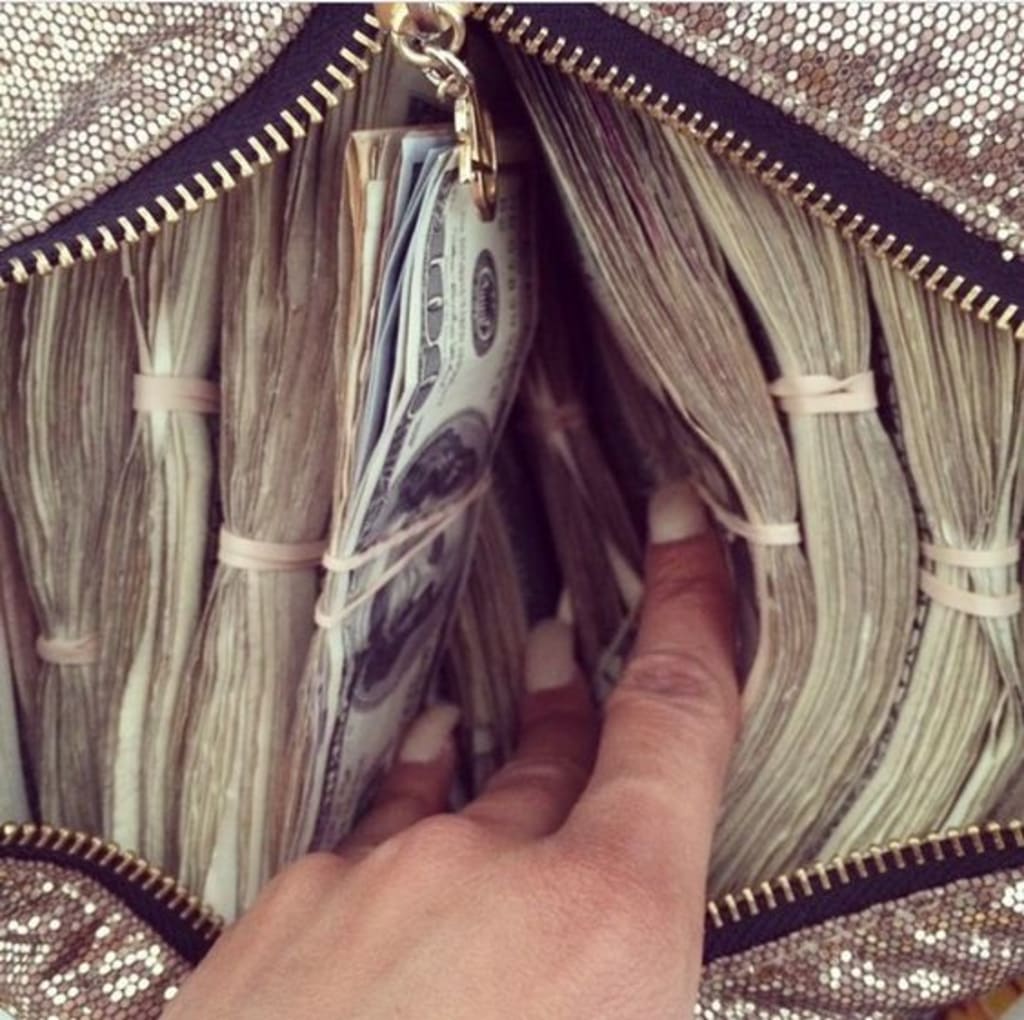 The highs. The lows.
On my first night, I made a decent amount. The second night, though: bombed.
What changed?
My naive sense of wonderment faded? The new girl vibe died?
Or maybe I got too drunk.
Everyone encouraged me to loosen up and have a drink. I should have backed off so many though. I think I got careless and lost track of my time, my suitors, and my ability to focus. My shoes fucking hurt, too. Every time I walked off the stage, I had to hover on the bars by the stairs to get a break from gravity. Not a good look.
People looked me in the eyes—I'm not sure I looked back. They did tip me occasionally. I guess I should have followed them around like a lost puppy dog. Blink more. Touch more. Flirt more. Ask more questions. Leave the bums. Don't waste your time with someone who won't spend money. Make sure you smile.
So many directions and tips and tricks from other dancers, it starts to make your head spin. Or was that the vodka?
They definitely throw you to the wolves when you start at a club dancing naked for strangers. I guess there's really no other way but to learn but by good ol' trial and error. The house mom—the woman that regulates the craziness between the dancers and makes sure we're doing what we're supposed to—gave me a general presentation of the rules and then practically pushed me out on the floor.
The resident coke dealer suggested I wear more make up, "do my hair," and pretend to be "everything you aren't." In my real life, I'm pretty much a tom boy. When he was so happily doling out this advice, I was wearing what I felt to be a lot of make up. I never wear eye shadow—that seemed glamorous to me! As for my hair... it has a "Beachy" look to it that I rock pretty well. I guess I need long extensions. His point was simple: look more like a stripper. Ok, I get it. Fantasy. Slutty. Role play. Do everything you can to not be the real you while walking this windowless and noisy club.
I told my husband, "I think my strategy is to look like everything you don't like." He laughed, saying the reason he fell in love with me was because of my lack of fussiness about my appearance. Well now, when there's money involved in the seduction of men, I'm willing to wear more than mascara and a pony tail.
Red lips, smokey eyes, huge heels, plumped up boobs, big crunchy hair. Totally NOT me. But maybe that is the thrill of the job, pretending to be someone I'm not. It is part of the show, and it makes me feel free. I'm willing to experiment to not only find a new side of me, but to profit from the creativity.
If I want to make an impact in my life with this career choice, I better be damn good at it. I'm not walking away from this experience without making considerable financial milestones. The stigma of dancing influences my decisions regarding who knows about my job. In an effort to prove to myself that I'm not a damn slut, I'm going to impress myself with how smart I can be with my money. I'm not sure if I'm trying to overcompensate but at this point, I don't even care.
Sex work is still work. I'm a hard fucking worker too. This might just be my avenue to shine. Motivation and business quotes always suggest staying in perpetual learning mode. I'm going to live by that and lick every piece of advice right up.
industry
About the author
I'm a social worker turned stripper.
I use the skills I've learned over the years in regards to listening, empathy, and motivation and I use it to get what I want. Money.
Some call me the naked therapist.
Reader insights
Be the first to share your insights about this piece.
Add your insights