Sheila Kennedy's 'No One's Pet' Excerpt: The First Penthouse Shoot
Paris was the perfect location for this elegant Penthouse Pet shoot with Bob Guccione.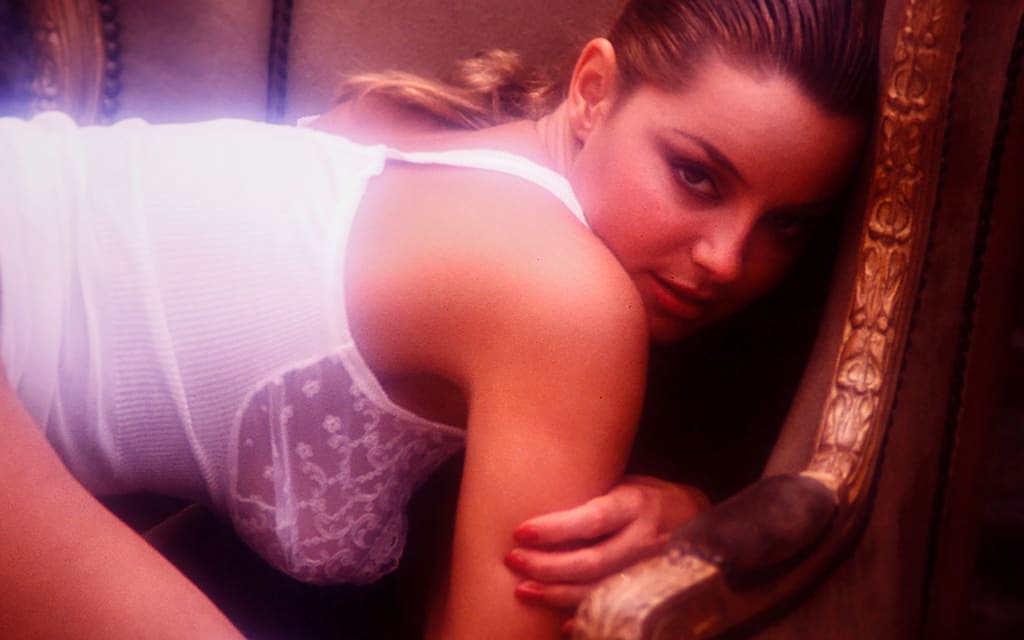 Beneath the glamorous surface of a Penthouse Pet's life in the mansion lies a dark and often scandalous story. For the first time in the history of the iconic adult magazine Penthouse, the curtain is lifted on life in Bob Guccione's famous mansion. No One's Pet: The Autobiography of Sheila Kennedy reveals the inner workings of the media magnate's private sanctum.
Directly from the pages of No One's Pet: the Autobiography of Sheila Kennedy, comes an excerpt from her moment with Axl Rose in the hotel room.
Bob Guccione flew me to Paris on the Concorde. We left one summer morning and in the afternoon we were eating sushi on the Champs Elysses. He had a suite at the Georges V hotel. He had all of his camera equipment shipped there, and the suite became a makeshift studio.
I sat on the balcony the next morning, having a café au lait, wearing a t-shirt, and he starts shooting me. I just looked straight into his lens. That shot ended up on the cover of Penthouse six years later—the October 1987 issue. After I'd gone. I always thought it was a little odd. Like it was a message to me: "I still love you, I still care about you, I still want you in Penthouse."
Yes: this is the trip during which I fell in love with Bob, and he, I'm reasonably sure, fell in love with me. Bob wasn't a big drinker at all, but he did like to relax herbally, and he must have had some killer connection. Once we were set up in the suite, where we had separate bedrooms, at least for a time, he pulled out a cigarette case and took out a brown wrapped cigarette. It looked like a professionally manufactured thing—like one of those "More" brand cigarettes that was popular at the time—but it was a joint. And it had some strong weed in it. I thought it was laced with something, actually, hash, maybe, because whenever I smoked one of his joints I got very horny, which wasn't a feeling I got from smoking pot generally. And at the time I wasn't really a weed smoker, but he offered, I tried it, and I was like, whoa. Weirdly, he traveled with these in his suitcases and was never stopped, never searched, never hassled. How he got away with it I don't know.
We were smoking, and we started making out, and one thing led to another, and he went down on me. He was amazing at kissing, and at oral sex and kissing. I was completely into him, I have to tell you. My thought was, whatever you want to do, let's do it. He never got fully hard but he got off. I thought, "He's nervous. It's our first time together."
But I don't want to burst the bubble too much. I still remember our first time together as wonderful, perfect. I could not have wished for a more beautiful beginning to a love affair. We stayed together in the same room after that.
Strangely enough, and this bugged him a little, I wasn't as excited about the work. While we were in Paris he got the mockup for the October 1981 cover, the lingerie and baby's breath shot, and he was making a big deal of it, and I couldn't work up the requisite enthusiasm. "I don't know why you aren't more excited, do you know how much money this cover is going to make? You look amazing."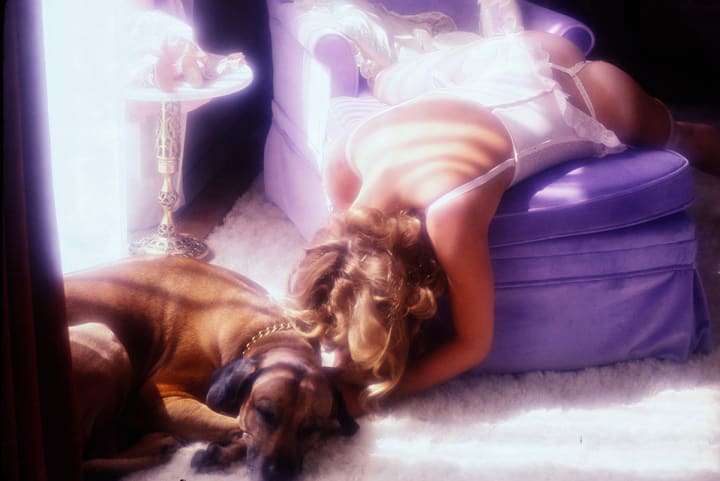 I guess I didn't think it was such a big deal, or maybe the reality of where I was ending up was sinking in. Yes, I was living in the lap of luxury. I was staying at a five-star hotel in Paris for God's sake. But I was there on Penthouse's dime. It wasn't Vogue, it wasn't Seventeen, it wasn't Harper's Bazaar. It was Penthouse. It was just not as exciting to me. As much as I had a "who am I kidding" attitude about modeling whenever somebody would knock me down, when I got built up I took the opposite tack: This is OK, but it's not what I really want.
Another thing that concerned me was the reality of it as it would appear to the outside world. I'd been functioning in this little bubble. But in a couple of months my face and body would be out there for the world to see. The bubble was going to burst. I had to tell my mother and my family that this was happening. (Actually, by the time I got around to calling my mom and telling her about the October issue, one of her boyfriends had already seen it, and showed it to my mom in all ignorance. "Look at this girl, she's beautiful, she looks kind of like you, only younger." "Oh, that's my daughter." Talk about awkward.) But in the meantime, I was going to chill out and enjoy Europe.
Bob's personal bodyguard, Dale, didn't make things easy. When we got to Italy, Dale said to Bob, "I think it's disgusting." Bob said, "What's disgusting?"
"Do you realize how ridiculous it is that you're holding hands with this girl who looks like she's fifteen years old?"
"What's your problem with it? Why is it ridiculous?"
"Because it's wrong. And it doesn't look good."
That got Bob's back up, really hard. "You need to just not say anything to me about Sheila. You need to never say anything about Sheila to me again."
Find out what happens next in No One's Pet: The Autobiography of Sheila Kennedy.