Sexiest Movies Ever
Some of the sexiest movies ever created don't come with an X-rating.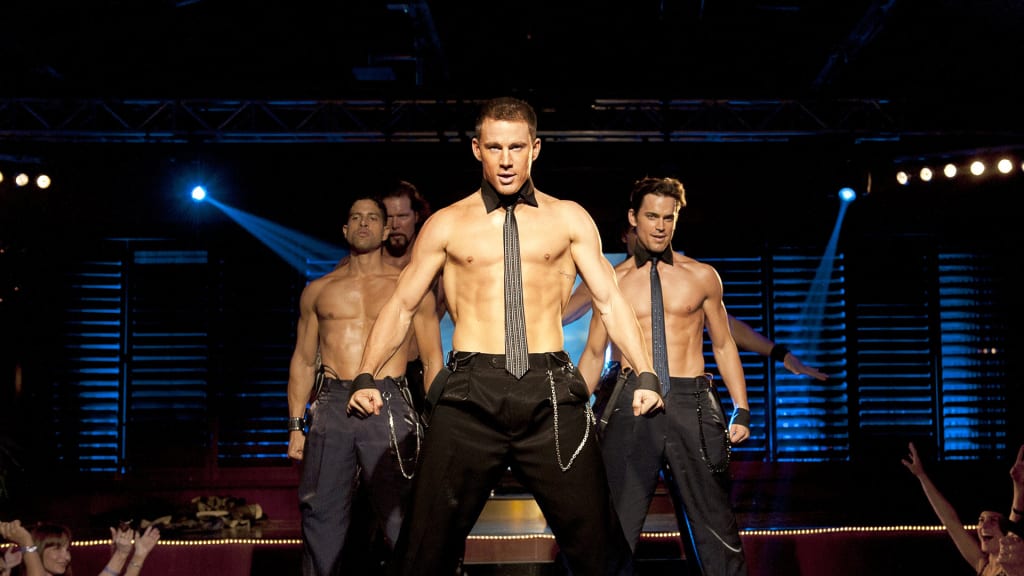 If there's one thing that the film industry has always worked tirelessly to create, it's sexy movies. In fact, the porn industry is totally dedicated to making sexy movies. Some Hollywood movies even took it as far as to film the actors actually having sex to amp up the sex factor. However, some of the sexiest movies ever made weren't X-rated.
Rather, they were movies that were fun, thought-provoking, and at times, just downright sultry in what they portrayed. Film critics, just like anyone else, really love a sexy movie once in a while. Here are the sexiest movies ever, according to movie critics we interviewed.
The Graduate is one of those films that has become iconic in its own right. It was, after all, the film that sparked Simon and Garfunkel's hit song, "Mrs. Robinson."
In this movie, recent graduate Benjamin Braddock (Dustin Hoffman) ends up being seduced by an older woman named Mrs. Robinson (Anne Bancroft). Their liaison is sultry, sexy, and insanely realistic. However, things start to spiral out of control when Braddock meets Mrs. Robinson's daughter and falls for her.
Ever since this movie came out, the mainstream media started to see older women as sexual beings. Some critics even say that The Graduate, and Anne Bancroft specifically, sparked the "MILF" trend.
To this day, no one was quite able to nail the seductive older woman archetype as well as Mrs. Robinson—and that's what makes The Graduate one of the sexiest movies ever made.
The Hunger is one of those films that is woefully underrated in its sexuality, especially when you realize that the cast includes sex symbols like David Bowie and Susan Sarandon. Between the sexy people and the sexually-charged plot, it's easy to see why cinephiles see it as one of the sexiest movies ever created.
In The Hunger, Miriam Baylock (Catherine Deneuve) promises human lovers eternal life as long as they remain her vampire lovers. The problem is that all of her lovers end up suffering a horrific living death after a while.
There's a lot of seduction in this film, and it's done beautifully. The sexy vampire mythos never quite looked as steamy as when it was played in The Hunger.
Atonement is a film that features a very sexual affair between a girl from a wealthy British family and a servant's son in the early 30s. This is one of the few sexy movies out there that features a more cerebral kind of seduction as well as a physical seduction.
The entire movie has a hard-hitting plot involving false accusations, an innocent man accused of being a "sex maniac" going to jail, and a tragic twist that makes you wonder if love really can conquer all.
The seduction scenes in this film are truly amazing, and the drama is real. You'll love them, you'll cry for them, and you will be taken on a whirlwind journey with them. It's one of the sexiest movies ever made, but it also is one of the more heartbreaking.
Y Tu Mamá También has become an arthouse classic of sorts, especially among people who love realistic coming-of-age films. In this sexy movie, two young brothers and an older woman end up going on a road trip to end all road trips.
There's palpable sexual tension between the woman and the younger brothers—and everything about the movie makes their interactions realistic. There's sex, drugs, and insane confessions. Between all the debauchery, it's easy to see why art fans say this is one of the sexiest movies ever.
Much like Atonement, this is a film that ends up ending in tragedy. At the same time, it makes you want to embrace life all the more. If you love poignant movies, this one is a must-see.
Many of the sexy movies on this list were hot because of the rich dialogue, the strong sexual tension between characters, and similarly seductive concepts. Magic Mike, on the other hand, is way more overt about the sexuality involved in the movie.
In fact, it's all about Channing Tatum's career as a male stripper. There's sexy abs, great dance moves, and of course, a lot of sexy men picking up women, doing drugs, and being wild.
The fact is that it's a movie that does have thought-provoking points, but it's also one rich with sex and scandal. Oh, and it has Channing Tatum stripping in it, which is generally a good sign that it'll be one of the sexiest movies ever.
Cruel Intentions is all about what happens when people start placing bets on being able to bed someone. The entire film involves a man trying to seduce a woman in hopes of getting laid by someone who he's attracted to.
There's a lot going on in this film, including murder, betrayal, and sex. The film itself portrays the kind of seduction you'd expect to see while dancing on a razor's edge; it's an all-bets-off seduction where anything can happen and anyone can get hurt.
It's that cutthroat seduction that makes this one of the sexiest movies ever made, even if you end up hating most of the characters.
As one of the few films that really shows the complexities, the nervousness, and the sexual tension that exists between lesbian women, Blue Is the Warmest Color really manages to bring out the spark that makes women attracted to women weak in the knees.
It's a thoughtful, artistic film—but it also has some pretty smoking hot sex scenes. If you aren't afraid to blush a bit, and if you want some seriously sexy movie shots, then watching Blue Is the Warmest Color will be a great way to kick off your weekend.
Bound may be a thriller, but make no mistake about it; it's erotic to the core. This strikingly passion-filled movie follows the exploits of two women who end up having a sexual affair, despite one being a gangster's girlfriend.
Bound also was rather ahead of its time when you consider the message that love can happen between two sexes—or just a single sex. In many ways, it's one of the earlier LGBTQ-focused films to make it on lists of sexy movies, and there's something respectable about that alone.
This neo-noir really brings out the talent that the Wachowskis have, and more impressively, it's also their feature film debut. If you want to see excellent cinematography, realistic dialogue, and a pulse-pounding plot, you need to check out Bound.
The oldest sexy movie on this list by far would have to be Pandora's Box, and to a point, it's really hard to imagine that the Roaring Twenties could really be able to give a seductive punch like the writers of today. However, we can't argue with genius.
Lulu (Louise Brooks) plays the ultimate femme fatale as a mistress of a newspaper publisher. Her striking sexuality ends up being the fall of a number of people, including the man who would eventually become her husband.
Say what you will, but this silent film manages to seduce without saying a single word out loud. Without a doubt, this has to make it the top of the sexiest movies ever made. After all, how many others could withstand the test of time for so long?
If you're looking for one of the top movies of the cerebral realm, you might not want to watch The Vampire Lovers. It's not really a movie that makes you think, per se.
However, it's still one of the sexiest movies ever produced. It's all about a couple who are hunting down vampires that seduced and bit their daughters. Fans of seeing women in lingerie, sexy "neck biting" moments, and that oddly sensual vampire vibe will love The Vampire Lovers.
Is it campy? Yes. Is it philosophical and deep? Nope. But, it's sexy in its own right, and in terms of sexy movies that have old world "scream queen" aesthetics, it's one of the best.