Movies Where Actors Actually Have Sex
Authenticity and originality are only a few of the benefits of movies where actors actually have sex.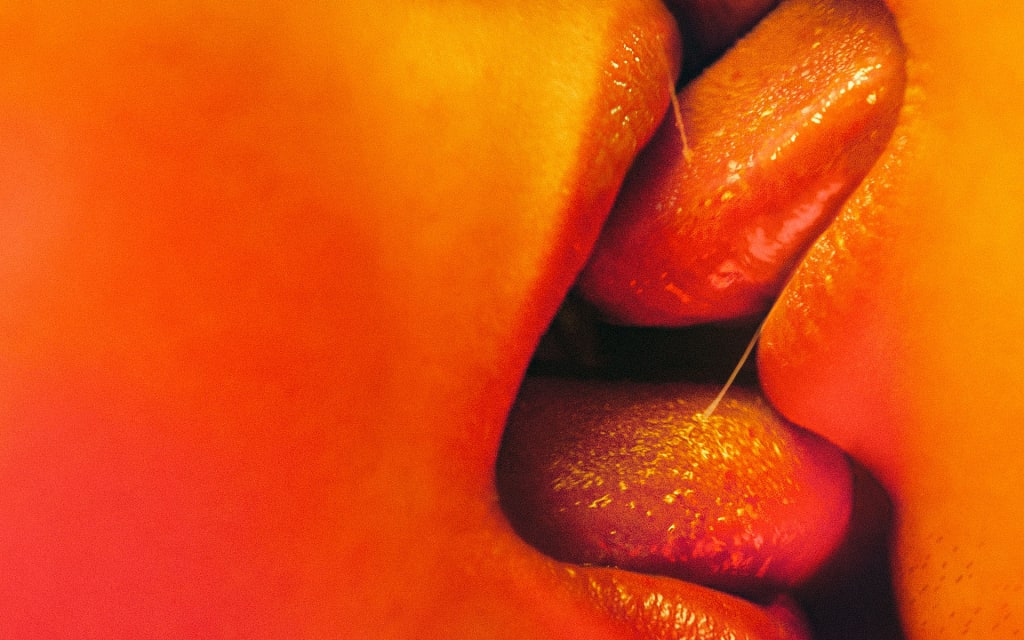 Poster from Gaspar Noe's Love
It is not surprising to hear of unusual things happening in the media industry. Its eccentricity knows no bounds. And while there are a multitude of simulated sex scenes in movies, the most acclaimed ones are those in which the performers let loose their inhibitions and take the leap of faith.
The prospect of performing these acts in front of large audiences is not a very appealing one and, while each and every part and position of the scene is predetermined, the benefits of including actual acts of passion are evident in the end product and act as a fodder for artistic minds all over the world.
Here are some movies where actors actually have sex to give an air of originality and authenticity to the film and characters.
Based on the novel of the same title by Hanif Kureishi, Intimacy is an internationally produced movie which revolves around a bartender who has given up on his life until he starts having sex with a random girl who visits his house every Wednesday. But after a while, his curiosity kicks in only to find out that Claire is married with a child and will not give up on her family. So the last scene includes an unscripted fellatio performance by Claire which highlights the feelings of intimacy between the couple.
A classic French drama film is based in a cinema school where one student, Murphy, who cheated on his girlfriend Electra. As a result the girl becomes pregnant, causing Murphy and Electra's relationship to end on a bitter note. In one scene they transition from a fight to angry lovemaking within a matter of minutes. Screened in the 2015 Cannes Film Festival, Love is the fourth venture of the director Gaspar Noe after a five year gap and was released in 3D.
Based in Tokyo in 1936, a hotel maid known as Sada develops a sexual relationship with the hotel owner, who enjoys experimenting with unusual sex acts. The hotel owner, Kichizo breaks up with his wife to give Sada his full attention and both of them begin the journey of sexual reawakening together.
Through the course of the movie, Sada realizes that Kichizo has a fetish for strangulation during sex which surprisingly becomes the end of him. But Sada becomes fully obsessed with Kichizo until that point, so in the end, she severs his manhood and stores it inside her for several days. All the acts performed in the movie were authentic and unscripted (except for the severing), but because of the nudity involved, the Japanese ratings board only gave it permission to air because it was labeled as a French production and not a homegrown one.
Based on the narrow alleys of Lisbon Portugal, O Fantasma follows a handsome garbage collector, Sergio, as he starts to discover new inhibitions when he falls for a sleek yet arrogant biker. In the course of this he gives up on his coworker, who has strong feelings for him. But Sergio is in a world of his own dark, violent fantasies and experiences so he pays her no heed.
O Fantasma was premiered at the 2000 Venice International Film Festival, and it was the winner of the best feature film in the New York Lesbian and Gay film festival. Not to mention that Ricardo Meneses, who plays Sergio was nominated for the 2001 Portuguese Golden Globe award for best leading actor.
Nymphomaniac is a story of a girl who describes her sexual exploits and cravings to an older man who found her unconscious on the street at night. This movie contains many scenes in which the lead actor performs different and unusual explicit acts in order for her to satisfy her lustful cravings.
Critics all around the world experienced mixed feelings, and some displayed signs of anger and repulsion due to the grossly detailed and explicit scenes which were unscripted, while others were more attracted by it and appreciated the effort and the idea involved.
Set in a modern era, 9 Songs is the story of a climatologist and an American exchange student who fall in love in their early years and have a common attraction to live rock music. While the plot of the movie is not as strong as it should be, the overall background and scenery give off an alluring and romantic appeal to the overall look of the movie.
The Guardian has deemed 9 Songs to be one of the most sexually active movies to date and all of the sex scenes shot in the movie were unscripted and unrehearsed. It is the only mainstream movie which aired a live and original ejaculation scene of the lead role.
Produced by the ever famous Lars von Trier, All About Anna is the story of a single woman who tries her best to stay away from emotional commitment after being rejected by the love of her life. She does not allow her current boyfriend to move in with her and when her previous lover returns, her life becomes chaotic.
Released in 2005, All About Anna is a Danish movie which has four released versions, a Scandinavian one, the Producer's Cut, the Directors Cut which contains all of the real life sex scenes, and one which contains no explicit shots and is only released in Germany.
Based on the novel by Tamara Faith Berger, Lie with Me is a Canadian drama which premiered at the 2005 Toronto International Film Festival. The plot revolves around a sexually frustrated young woman who meets a dominating man who is as sexually promiscuous as she is.
The sex scenes shot between the actors were not scripted and were performed only once, on the set which was filmed completely in Toronto and the director, Clement Virgo was heavily criticized for his performance. His reply was "When I read the book, it wasn't about the story, it was about this feeling that the book conjured up in me, this kind of visceral, raw energy, that was like what I felt when I first fell in love, that sexual aspect of falling in love. That was the challenge of it for me, to take a plot-driven narrative and capture an emotion."
Aired in 2001, Monster Ball is a romantic drama film whose director Marc Foster left no stone unturned to make the movie look as realistic as possible. That includes the graphic sex scenes Academy Award winner Halle Berry performed with her co-star, Billy Bob Thornton.
With a strong plot of romance, murder, and adultery, Monster Ball is vivaciously known for its cast, including Billy Bob Thornton and the late Heath Ledger. Monster Ball has many awards under its belt and was a major career booster for Halle Berry as she also won various accolades such as a Golden Globe Award.
Based on the book with the same namesake, Cruising is set in America of the 80s where openly gay members of society were on the rise but were still repressed by the government. The storyline is about a New York police officer who has to go undercover to solve the mystery of a gay murderer who targets those who have a particular fetish for leather.
While the theatrical release only shows small, brief moments of graphic gay sexual intercourse, the original was significantly more detailed. And with Al Pacino's presence in the cast list, the movie was bound to be a hit. But instead, was heavily criticized for its eccentricity and as a result did not rise to its full potential.