Sex Toys, Masturbation, and Him
Advice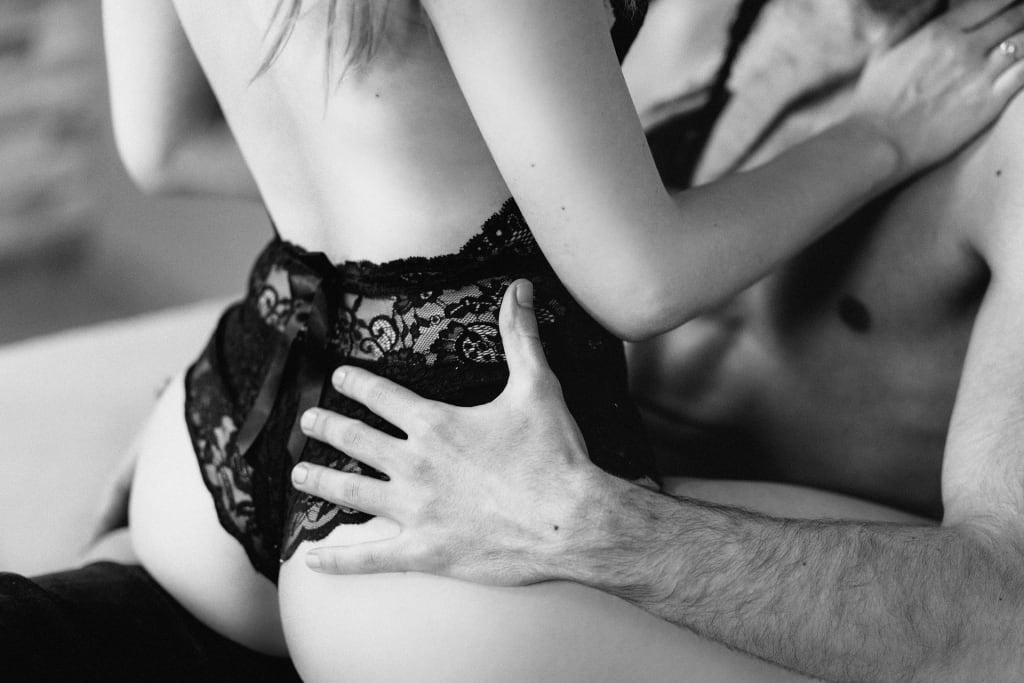 When it comes to sex alone, sex toys most often are the only answer. Most single women these days own some sort of sex toys.
Then they meet someone and start a relationship, and their sex toys are hidden away. Why though? Women all over the world don't bother with sex toys once they have a partner, some even say:
"No, I don't need a sex toy, I have my partner."
Fact is, no one really needs a sex toy, but having a sex toy can improve your sex life drastically. Most women say they don't even masturbate in front of their partners. Why not?
A survey showed that most men actually enjoy watching their partner masturbate; they find it a turn on, better than porn. Yet many women are hiding their bullets, g-spot vibrators, wands, and other toys.
So, what are the reasons behind women locking away their sex toys?
They are too embarrassed by the fact they own a sex toy; it's a new relationship, and these things can be embarrassing to talk about.
They lack confidence; this is a big issue in new and sometimes even old relationships.
They don't want to upset their man. Women think that pulling out a vibrator will make their man feel inadequate—like they can't satisfy them.
Fact is, do you think your man stops masturbating just because he is in a relationship with you? No, sex is a part of every adult, and hiding it away something that gives you pleasure serves you no purpose.
What should you do?
Well, first talk to your partner—sex is sex—without talking, it becomes complicated and people end up feeling unpressured, unfulfilled, or unhappy.
Let's be honest, how does a partner learn your dislikes and likes? Trial and error. But if they were told small things to start with what is liked, and not liked, the trial and error period would be far shorter.
Be open and honest, explain you have sex toys, and if you don't, sit down with your partner to look at some and order one! I guarantee your partner will have a lot of fun using a sex toy on you. It isn't about him not been able to fulfill your needs, more helping you have a mind-blowing orgasm using one.
Of course, you will be cautious and feel uneasy masturbating with your partner watching. So don't. The first time you can masturbate under a sheet, while he does the same. It'll feel like not all the focus is on you and what you are doing.
Once you get more comfortable, remove the sheet, still masturbating together, of course. After trying that for a while, start together, but let him stop and watch you. And once you are confident doing that all you need to do is start alone, and let him watch and enjoy.
When you feel confident enough using your hand and fingers, start using a sex toy,. If you don't like the fact you can see your partner watching, wear a blindfold; it removes the fact that you know you are being watched. It also adds to the pleasure for many women.
Why sex toys?
So why should we use sex toys even in a relationship? Well, for some women, orgasms do not occur during intercourse; for some, it only comes from stimulation or the clit; for some, it has to be both.
For those who can't have an orgasm through intercourse, explain to your partner that it is actually really common. A lot of women can't, each woman's body is different.
Having a sex toy can help—a cock ring being the first—because it not only gives him pleasure, but you, which can help push you closer to an orgasm.
Some women get to the age of 50, 60, or even 70 and never experience an orgasm. Why? Because many don't experiment, they don't play with themselves during sex, and they don't try toys.
Wands have unlocked a world of orgasms for many women who struggle to have them. They are powerful and a lot of them are also little.
Whether you have a tiny bullet, a large rampant rabbit, a lilo, or something else, sex toys are not made to replace sex when you can have it, but enhance it, and make both of your experiences more enjoyable.
Why do I say both? It is a known fact that men get turned on and pleasure out of seeing a woman being pleasured.
So, put down his cock, grab a toy, and let him enjoy watching you! Then have fun with him.
advice