Sex Talk 3: The Big Dick Talk
Black Sex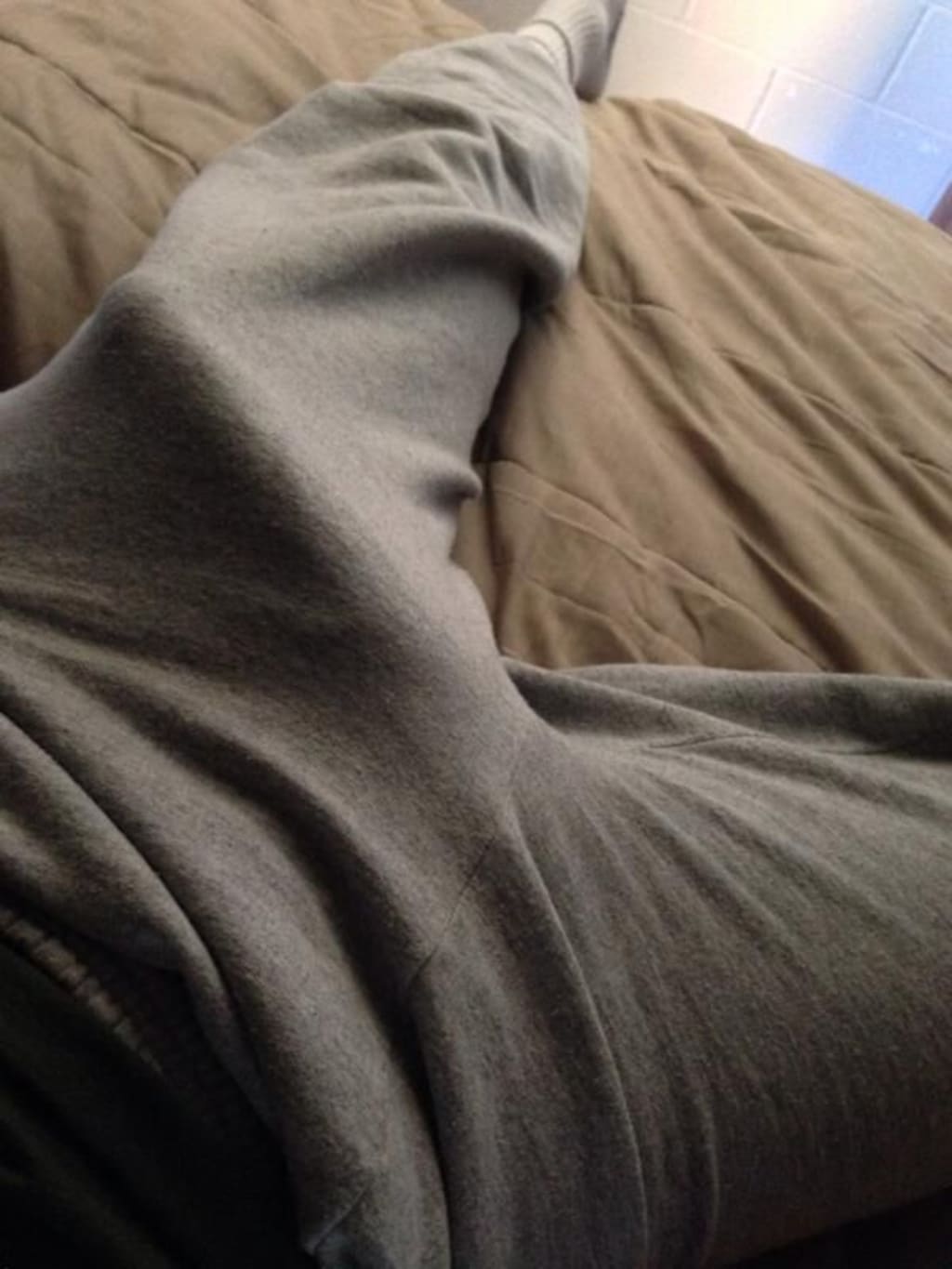 My first real girlfriend was gorgeous: short, light-skinned with a fat ass, and huge beautiful breasts with juicy nipples and large areolas. I have always liked voluptuous women and still do (though to be fair, I don't discriminate). So this woman and I were making out for the first time one summer day. I had her top unbuttoned and her breasts felt great under my hands and in my mouth. During the festivities, she reached down and her hand covered my hardness through my blue jeans. She gripped it twice through the material before abruptly getting up and fixing her clothes.
Now being new to this whole sex thing, I thought that perhaps I had bitten her nipple or sucked it too hard.
"What'd I do?" I asked.
Her response was only to repeatedly say, "I have to go, I have to go," as she bolted out my front door.
Needless to say, I was left to take care of myself, if you know what I mean.
The next day when I asked her what the problem was, she admitted to being surprised at my size and wanted to know what I thought I was going to do with "that."
Now I think I have been a bit naïve in life about the size of my gift. I used to think my lovers were just being nice to me when they saw what I was working with. All of the oohs and ahhs seemed poised to stroke my ego. I honestly thought all men and women had the same equipment depending on one's sexual gender. Well, that turned out to not be quite true.
One day while out with the same girlfriend later in life, we stopped into an adult video store which also sold toys. After perusing the store, I noticed something odd and called her over. I said, "Tell me something. If women really think size matters, why are all of these dildoes so small?"
She smiled at me seductively and said, "Baby, these are all average sized and there is NOTHING average about what's between your legs."
Now you would think this would give me one or two big heads, but it actually only gave me one, which she had fun with later that night. Again and again. And again… Oh yes. The story.
So anyway, I didn't get all cocky about having a Big One. I found that not all of my lovers were happy about it, as it caused some a bit of discomfort during sex. So I had to find other ways of bringing them over the edge. That is how I came to be a lover of cunnilingus. It helped to balance things out and I loved the obscene noises my women made as I licked and sucked them through multiple orgasms. I'm greedy. What can I say?
Now that has not stopped me from actually fucking. I have had women who could not take a dick at all and some who were able to go through several rounds before tapping out. Some who complained about it and some who worshipped it and cooked meals for me. Butt Naked. Ah, the memories… Oh yeah, the story.
So anyway, I have come to be comfortable having this gift and realizing my power concerning it. I am a highly sexual person who doesn't have a fraction of the sex that goes on in my head. I don't send out dick pics because women seem not to like those, according to the responses I see on social media. But I do fantasize about select women in my life and under the absolute right circumstances, I would love to make some of their legs shake uncontrollably.
Having said that, I am very happy practicing my chosen Lovestyle and pleasing my woman. Am I open to playing with others? Only if she can watch.
But seriously (okay I WAS serious, but seriously), one reason I write this blog and my erotic stories is because I love turning y'all on. That turns me on. I may run out and buy some gray jogging pants and give a fashion show soon. Or some black ones…
All that is funny coming from me. I wear size 3X shirts at times as a way to hide what I have down below. Not that I am ashamed of it, but as a way of not showing how aroused I usually am, which is an all day thing for me. Lately though, I have been wearing those shirts less and less and have come to fully embrace what it means to be a sexual person, head to toe.
I love having a big dick now, but it is not all that defines me sexually. It can be icing on a cake that takes hours to bake. I love foreplay and taking as much time as needed to get my lover to a place of ultimate arousal. Only then can I fully enjoy her intake of breath as I put "just the head in."
I know making love can be done well if a man is well endowed or not if he knows how to please a woman. That means taking time to learn her mind, her reactions, and her signals. It's not an overnight class, but in my experience, it is one that is well worth taking.
One of my most popular stories is one where I talk women through an orgasm using myself as their object of fantasy. I will wager some of you will go re-read it with a whole new mindset. And, ladies, that is a turn on for me for sure!!!
I'm off to take dick pics and buy jogging pants. Until next time, keep on cumming!!!!