Sex Positions for Dominant and Submissive Females
In control or being controlled? Which do you prefer...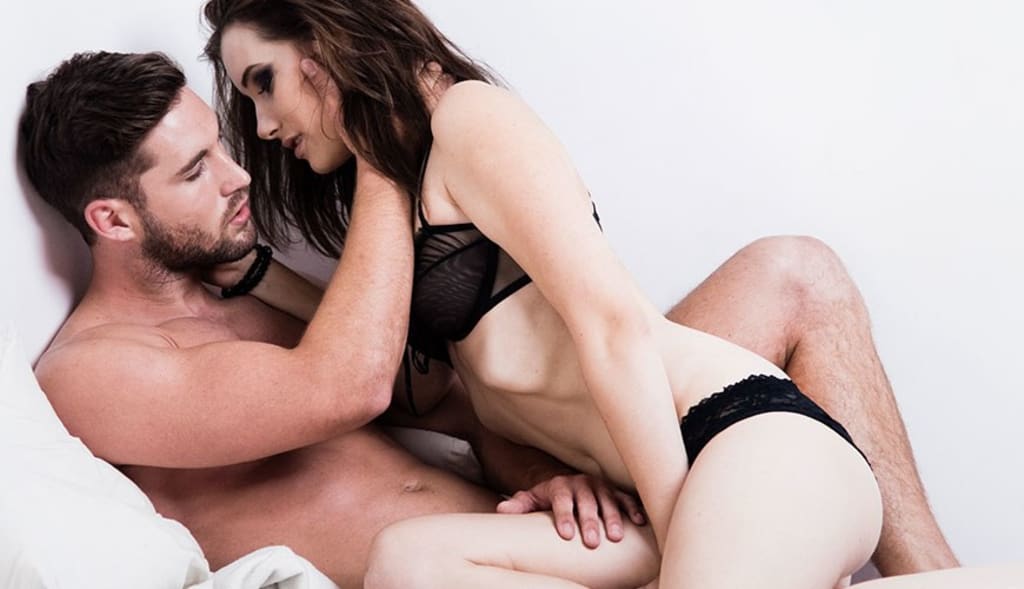 Rocco Siffredi once said I am the most submissive girl he has ever met, a compliment that I will take to my grave. Submissive by nature, I used to not even have the capacity to switch. The thought of being dominant during sex was so alien to me, it was a concept I struggled with. In my private life I was controlled, told what to do, I enjoyed obeying, I enjoyed being praised.
Being truly submissive is a character trait that goes far beyond the bedroom, over the past five years or so I have become less accommodating and submissive in my choices outside of sex. I have also learnt the art of switching. I wouldn't say I am a particularly good 'Dom' but after doing porn for as long as I have, I know how to control and lead when it comes to sex.... I'm also a good actress.
I have compiled a list of the best sex positions for both dominant and submissive woman:
Spoons for Submissives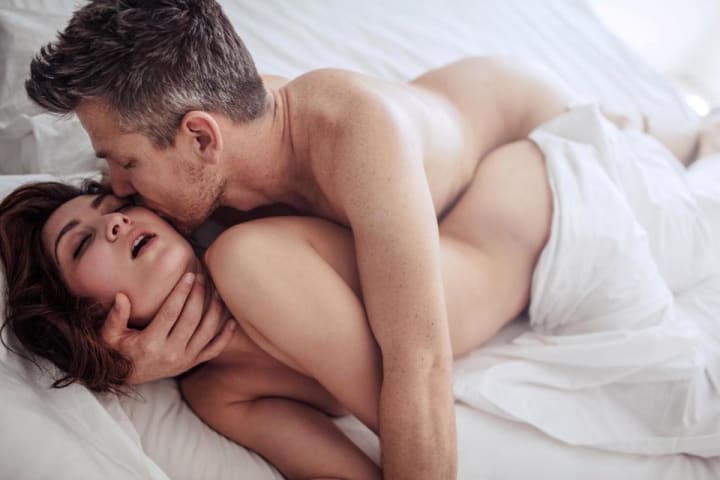 I LOVE spoons. My favourite time for this kind of sex is late at night, if I'm asleep and he gets into bed after me, or first thing in the morning. I love the laziness of it. It is mainly initiated by him, if he presses himself against my back I am instantly ready. I have also played dumb and 'accidentally' rubbed my arse against his crotch absentmindedly.
This position is great for submissive girls because he is entirely in control. He can take hold of your neck or face from behind, bite your neck and ears, control how slow or fast he fucks you. He can reach around and rub your pussy as he slides in and out of you. I love this position because it makes me feel like he wants to be as close to me as possible, I love feeling his breath on my skin and his hands pulling me closer.
Cowgirl for the Dominant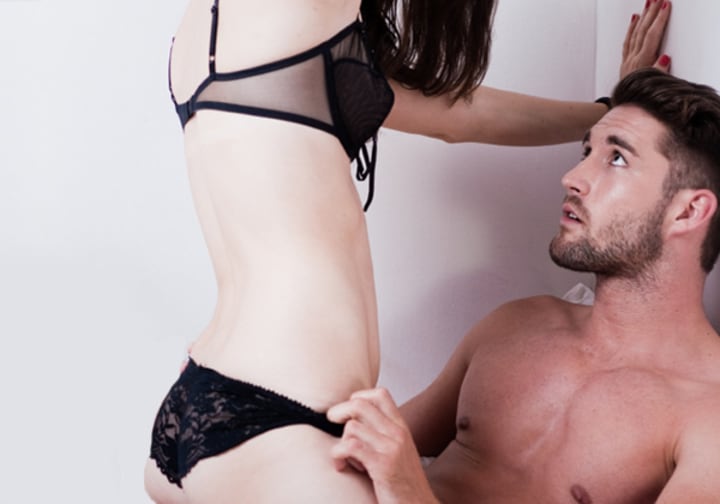 Cowgirl, for me, is the ultimate position for a girl that likes to be in control. When I'm on top, I know his pleasure is in my hands. How I choose to bounce my arse or grind my pussy is entirely my choice. I like to press down on his chest and look him deep in the eyes so he knows I am in control. It's also the girl's chance to talk dirty and ask him if he likes what she's doing.
This can also be a submissive position if he chooses to hold your hips and pound away at you.
Missionary for Submissives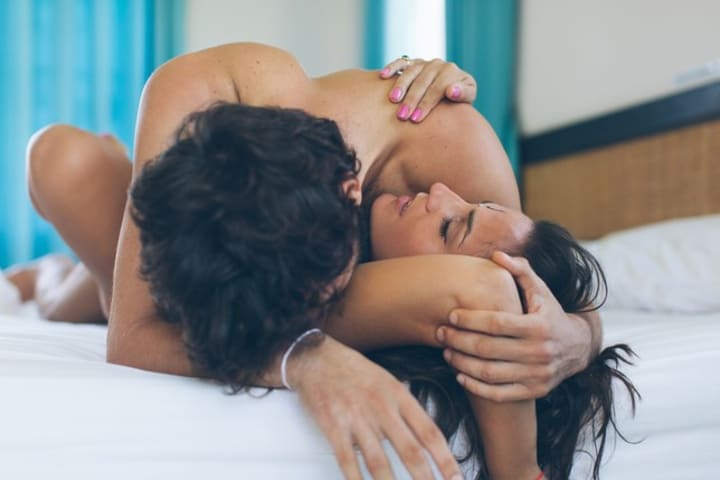 I LOVE missionary, it makes me feel super close to him, it is also because I'm lazy as fuck. Doing porn means that I had to do a lot of inconvenient poses at work, opening up for the camera to make sure the penetration is visible. Missionary is very rarely practiced in porn because it is a closed position. It is intimate. He is on top, I love to feel his weight against me, pinning me down. I prefer a slow deep rocking motion, or circular motion, then he rubs my clit simultaneously, as apposed to pounding in and out. This means he is entirely in charge of my orgasm.
Reverse Cowgirl for the Dominant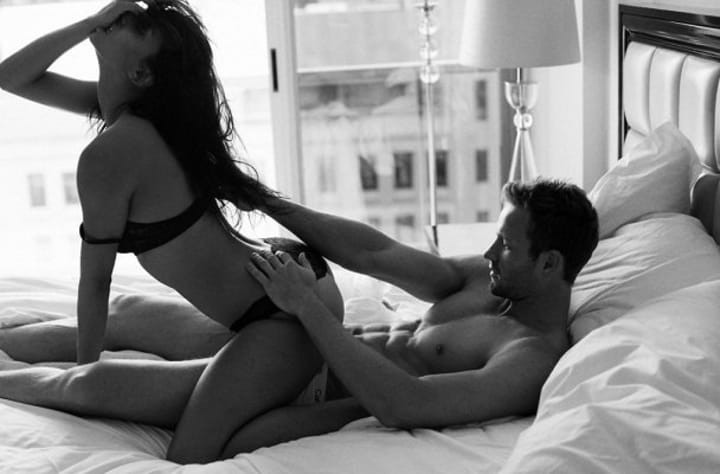 Reverse cowgirl is a super porn position. I only very occasionally do this IRL... if I'm feeling particularly sexy... which doesn't happen often in my real life (I know, my poor boyfriend) this position is super hard work for the girl but it is such a power position. The back view of him sliding in and out of you is one that will drive him crazy. It is also a super flattering position making you look bootylicious with a teeny tiny waist.
I also enjoy leaning back onto his chest ad getting him to rub my clit as I slowly move my hips up and down on him. Ultimate orgasms in this position.
Doggy for the Submissive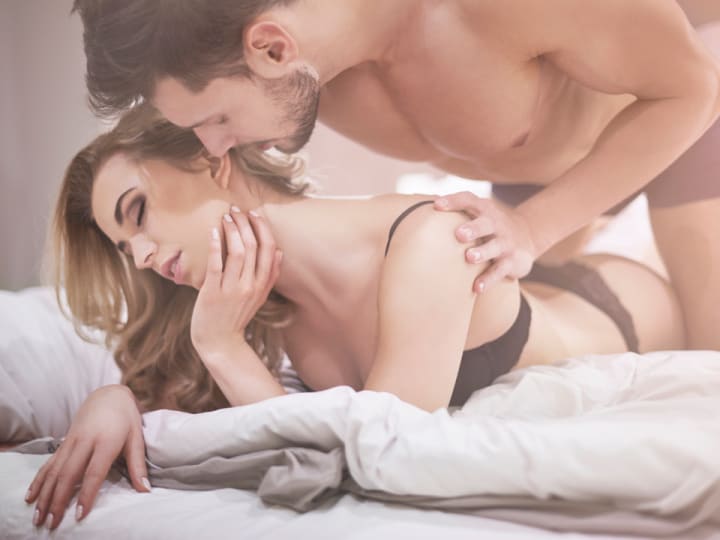 Doggy is my other half's favourite, I don't know if its the view when I arch my back, the tight feeling, the control or the easy access to pulling my hair back and kissing me. It's all pretty good. Doggy fully gives them the control, I tend to hate this position for anal though, I find it uncomfortable.
Lazy doggy, for me, is my absolute favourite position. I lay on my stomach with my butt slightly tilted upwards and he enters me from behind, pushing down on my back, biting my ear and neck. It's amazing, sometimes I like to slip my hand under and rub my pussy to make my orgasm even more intense.
So there you have it... my favourite positions for dominant and submissive females.... Enjoy!
sexual wellness
About the author
Born and Bred Londoner, Mother to baby Roman and my two pooches, Plant Eater, Yoga and Aerial Teacher + Learner, Music Maker... was once in Game Of Thrones, was once a Penthouse Pet, used to win awards for getting naked.
Reader insights
Be the first to share your insights about this piece.
Add your insights