Sex During Pregnancy
Need to know sex in pregnancy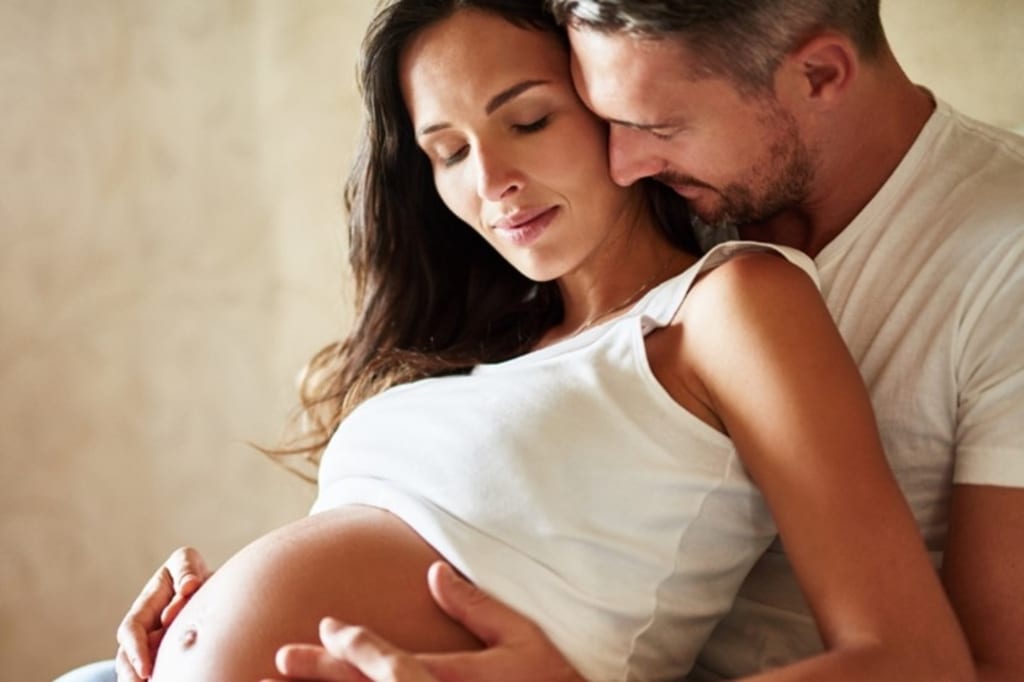 sex during pregnancy
In India, sex while pregnancy is frowned upon, yet it isn't as frightening as it may appear. It's a perfectly natural phase of pregnancy, as long as there are no difficulties or your doctor tells you otherwise. However, if everything else appears to be going according to plan and you and your spouse still want to have sex, sex during pregnancy may be just as good as sex at other times, and we encourage Indian couples to give it a try!
Worries about having sex during pregnancy are common.
Many Indian couples wonder if having sex during pregnancy is safe. Yes, yes, yes, yes, yes, yes, yes, yes, yes, yeah, yes You can have as much sex as you want during pregnancy unless your doctor advises otherwise. Although penetration and intercourse movement may appear to be harmful to the baby growing inside of you, this is not the case. Your kid is shielded from harm by your abdomen and the muscular walls of your uterus, as well as the fluid in the amniotic sac! Contractions that occur during an orgasm are not the same as those that occur during labour. According to some specialists, having an orgasm can also aid you later in your pregnancy. This, however, only applies to women who are past their due date and want to induce labour. Orgasmic contractions are precisely that: orgasmic contractions till you reach that point.
Your hormones, as well as your body image and confidence, might be all over the place during pregnancy. These could be positive (full sex drive) or negative (no sex drive) (self-conscious). Always remember that communication is vital and that you're informing your spouse about what's working for you and how you're feeling. This way, you can get the most out of the experience and have a relaxing, absolutely wonderful union. Don't let erroneous stereotypes and taboos about sex during pregnancy, which are unfortunately popular in India, hinder you from having fun with your partner while you're expecting!
Here are six suggestions for having fun with sex during pregnancy.
Oral sex
When you're pregnant, oral sex is a terrific method to get off, especially if you're afraid of penetration. You can pleasantly climax while being licked, sucked, and tongue-penetrated as much as you desire without fear of damaging your body.
Pillows for extra support
It's common to feel increased tension on your back and knees as your body changes and your tummy grows larger. Sitting, walking, and standing can be strenuous and unpleasant. It's no wonder, however, that pregnant women may suffer pain in their posture and postures during intercourse. That's why, when having sex during pregnancy, we recommend utilising pillows for support. Pillows are a terrific method to enhance support for your changing body and can help lessen some of the discomfort that comes with having a big belly, whether you're on your front, back, or side.
While having sex, place the pillow(s) for head support, back or knee support, or even tummy support. This provides you with comfort and support, as well as the lift that allows your partner to penetrate you precisely and reach the g-spot. Placing a pillow under your buttocks or hips can also help you masturbate more easily, allowing you to reach locations that were previously inaccessible due to your increasing belly.
Plenty of lube
Even if you're in the mood to get down and dirty, our vaginal organs don't always cooperate. Your hormones are all over the place throughout pregnancy, and your body may suffer oestrogen decreases at times. As a result, the vaginal area may not be as moist as you would like it to be throughout pregnancy. For smooth gliding, we recommend using a water-based lube.
Best sex positions for a pregnant woman
When it comes to pregnancy postures, the most crucial element to consider is comfort! As a result, we recommend the simpler ones, which will allow you to concentrate just on your enjoyment throughout the encounter. Hint: Missionary may not be the most comfortable sex position for a pregnant woman. Instead, you can ride your partner, giving you practically complete control over the action and hence your enjoyment. Doggie style is also fantastic since it puts no pressure on your stomach and allows for maximum penetration to hit all of the good locations. Spooning or lying sideways with your lover behind you is also a terrific approach to gain optimum comfort and ease of movement. After the fourth month of pregnancy, we recommend avoiding positions that impose pressure on your tummy.
Use a little help
Using a sex toy can be a lifesaver, especially as your pregnancy progresses and you find it more difficult to move around. Using a vibrator, for example, makes it easier for you or your partner to access your erogenous zones without your stomach getting in the way.
Erotic massages
Finally, we have a suggestion that may be used both sexually and non-sexually but will provide significant relief and comfort during your pregnancy. Massage! Who doesn't enjoy a relaxing massage? If physical discomfort is keeping you from feeling sexy, have your spouse rub you down and loosen you up.
So there you have it: six tips to help you enjoy your sexy time while pregnant. A woman is entitled to orgasm whenever she desires it, and we're not going to let your pregnancy get in the way!
Reader insights
Be the first to share your insights about this piece.
Add your insights