Scarlet Kitten: My Favorite Products Roundup
Don't go to Spencer's for affordable toys. Try this brand instead.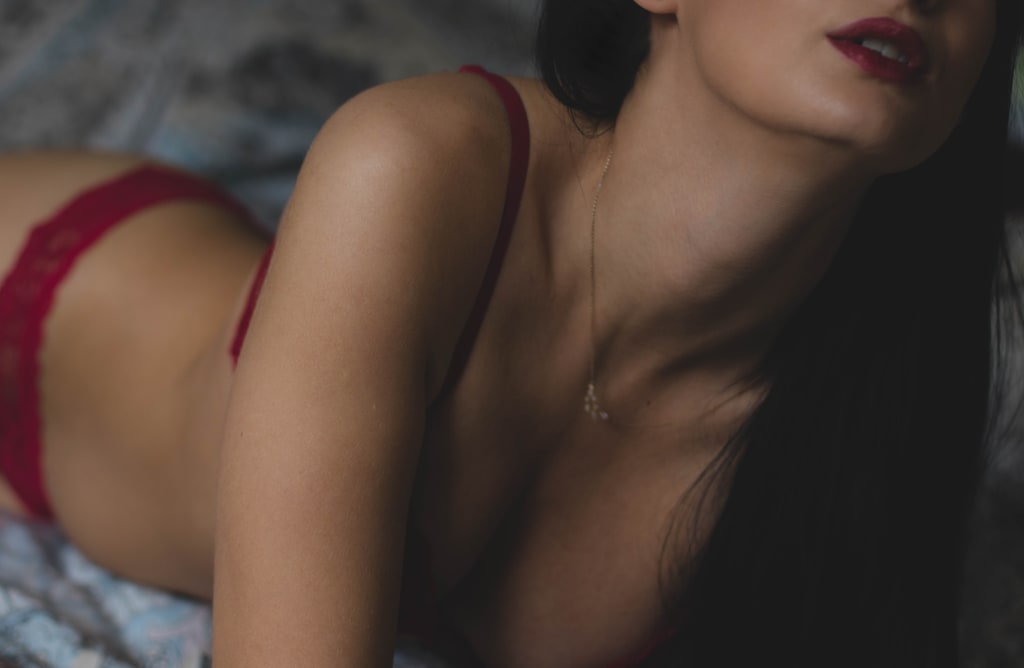 Recently, a friend of mine made the mistake of trying to buy me a cheap sex toy from Spencer's as a gag gift. It wasn't really that big a deal. It was a cheap flogger that reeked of plastic, had a total of three little leather "hairs" on it, and fell apart as I held it. Though it was a gag gift, it also still made me a little disappointed. It really, truly looked that cheap.
This little joke toy revealed a very honest truth about the BDSM world. The truth is, finding good tools isn't easy nor is it cheap. For many kinksters out there, this sad little stick with shredded leather tacked onto it was their reality—or at least, their very first foray into BDSM. Cheap floggers, gags, and spreader bars are a dime a dozen in the world.
The problem with cheap BDSM gear is manifold. The cheapness definitely takes away from the fantasy. It also takes away from the amount of sensation that you can experience during play, and worse, can even pose a safety risk in certain scenes. Getting good gear is a must, and for once, I actually found a brand that's affordable and decent.
As a sex toy critic, I binged on Scarlet Kitten's goods. Here are some of the best picks for kinksters on a budget.
Forget getting those fuzzy handcuffs they keep selling as a go-to bondage gift! Spreader bars are where it's at. These allow you to keep your partner's legs spread wide open, and also can be used in conjunction with under-the-bed restraints. The possibilities are way more wild, and yes, Scarlet Kitten's got high quality stuff.
The metal spreader bars they have are easy to clean and also easy to use. Oh, and they're comfortable too!
Alright, hear me out. Most kink kits that you'll see are pretty cheaply made. You will end up with fuzzy cuffs and maybe one little flogger that looks mildly depressing. Scarlet Kitten's Fuzzy Plush Bed Kit is not that type of kit.
The tools in this seven-piece set are dungeon-ready, super durable, and are made of excellent material. The cuffs themselves are padded for extra comfort, but still manage to be sturdy enough for serious playtime. Oh, and the riding crop? Also a must-have. It's got serious thwack.
To make storage easier, the kit comes with a nice sateen pouch that hides stuff away once you're done enjoying yourself. They think of everything.
Finding a good ball gag isn't really easy, especially if you're looking for one that's stylish enough to work in a BDSM photo shoot. This ball gag is a little more "extra" than your typical Spencer's Gift gag. It's got a way more durable bite-down, is surprisingly comfortable, and still adds that nice splash of submission.
If you're not a fan of red, don't fret. The company offers up similar goodies in black for a more matchy-matchy bondage bedroom setup.
Holy cow. A real bullwhip that's actually affordable.
Can it be? It can, and you can thank Scarlet Kitten for this. Diehard BDSM fans will tell you that it's very hard to find a bullwhip that's actually worth a damn without going to conventions and spending a fortune. This one rests at a very respectable 6.5 feet, is made with faux leather, and also packs a serious punch.
That being said, bullwhips are definitely not for beginners. If you haven't handled one before, make a point of starting with a different flogging device. This one can leave scars if put in the wrong hands!
If you're not into heavy-duty pain, then you might want to try a more beginner-friendly toy in the Scarlet Kitten line. I'd like to introduce you to a personal favorite of mine: the riding crop. This crop offers a good sting but is still easy enough for a beginner to handle without permanent damage.
Maybe it's just me, but I like a little bit of cuteness to my BDSM toys. This cute pink riding crop has just enough of a cutesy vibe to work with certain anime geek fantasies, but don't be fooled by the girly appearance.
This crop has some serious "THWACK" to it, and can leave a noticeable (and adorable) mark on your booty. If you ask me, this riding crop is way better than what you'd get at Spencer's. Don't you agree?
product review