Ring a Ding-Ding, Baby
Sexy Toys for Sexy Boys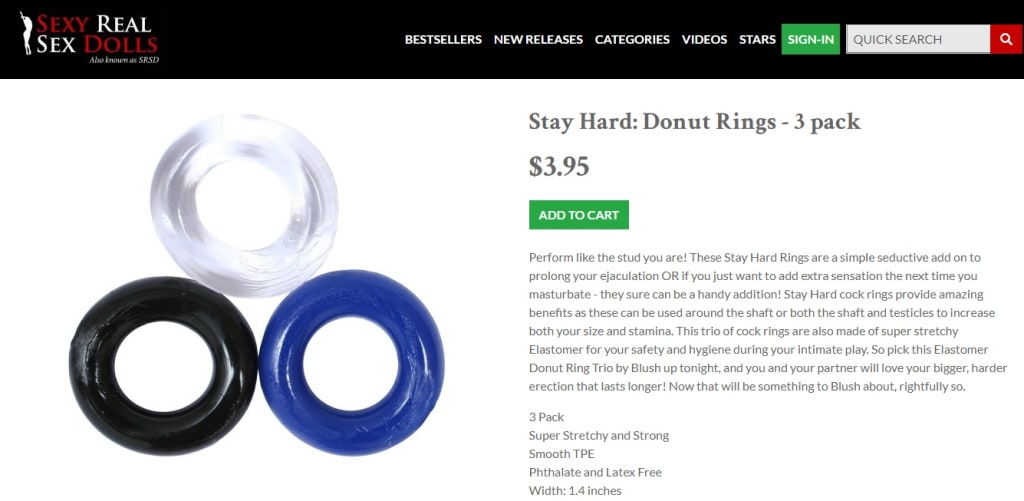 They say if you want it, you should put a ring on it, but what kind of ring?
I like cock rings. I use the soft gel kind. They're the safest.
You can get this three pack shown above from Sexy Real Sex Dolls for like seven bucks including the shipping and processing fees.
Metal rings exist as well, but I think they're dangerous as all fucking get out.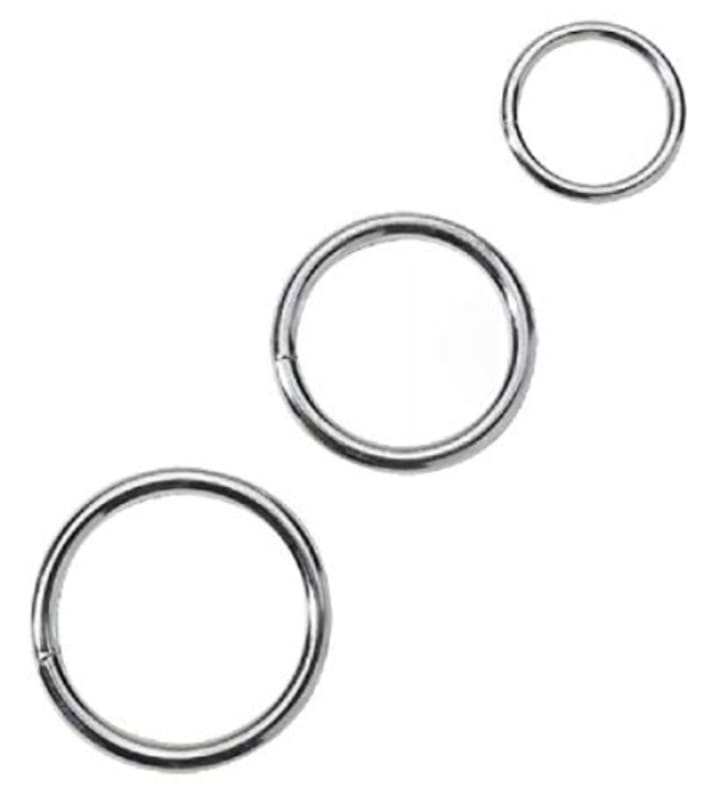 Let me start by explaining just how an erection works first.
According to WebMD, inside a dick are two cylinder-shaped chambers called the corpora cavernosa. They run the length of the penis, and contain a maze of blood vessels, tissue, and open pockets. Blood fills those chambers, engorging your dong, and blam-o; you got yourself a boner.
It's commonly agreed among medical professionals that the corpora cavernosa cannot be enlarged without surgery. In other words, you can't enlarge your penis with pills or jelqing, which is probably even more dangerous than metal cock rings. The corpora cavernosa, however, can temporarily be forced to hold more blood than usual. This might not be safe, though, at least not for everyone, as you can break your dick.
Now, with gel rings, you place them on your boner and roll them towards the base of your dick. I also recommend you lube up before doing this just to ensure the process goes smoothly. Once the soft ring is secure, less blood flows back out of the penis, which causes the corpora cavernosa to hold more blood than normal.
As a disclaimer, I have to add that should you decide to try a gel cock ring, and you feel pain or discomfort, you need to roll it off right away, but because the gel is soft and extremely pliable, you could probably stretch that thing out to fit around your wrist, so if you remove it as soon as you feel discomfort, you shouldn't cause any kind of damage to your love stick.
The great thing about the cock ring is that it does, temporarily, for the duration of your wearing the ring, increase the size of your gear shifter. It causes a harder erection, and from what I can tell, it helps you to last longer as well.
The reason I will absolutely never under any circumstance wear a metal dick ring is because they are not pliable. You have to know the exact size of your dick, which can vary from erection to erection, and then after you put the ring on, your dick will expand, so how the fuck are you gonna' get the ring off? It's like when your finger gets fat after marriage, and the fat pushes up around your wedding band, and then you can't take it off, but it's your dick instead of your finger… frightened yet?
Don't use metal rings. Don't jelq, either; it doesn't make your dick bigger. I think penis pumps are bogus, too. I mean, they work by sucking more blood into your dong, but as soon as you release the pressure, your corpora cavernosa will eject the extra blood.
Anyway, occasionally wearing a soft cock ring is usually safe. I don't wear one every time, and I never loop it around my balls.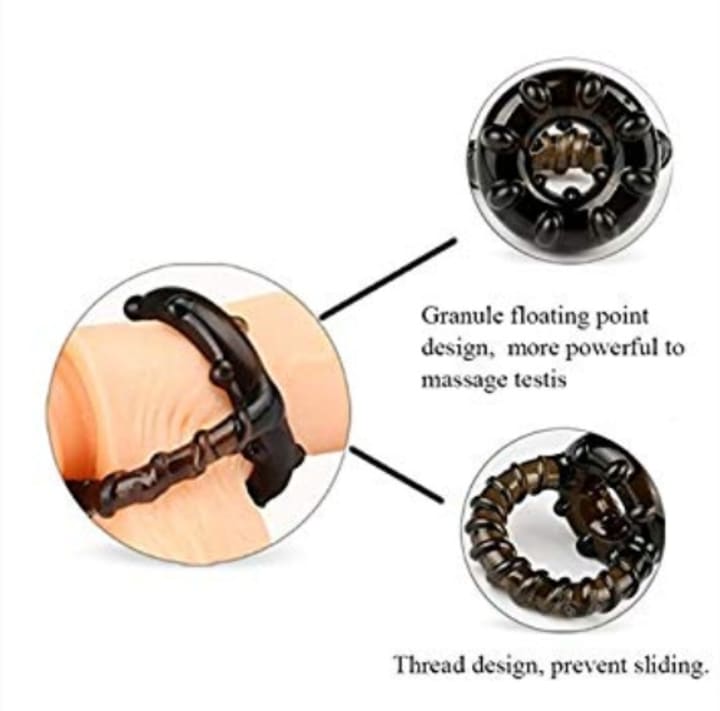 I guess some people do that, but then, when they're fucking, their balls will strike their partner's hips because their balls are pushed forwards along the shaft, which essentially forces the dude to take shorter strokes, and place a shorter portion of his dick into his partner, thus eliminating the point of using the ring to begin with, I think.
Now, I'm not a doctor—I AM NOT GIVING YOU MEDICAL ADVICE—but I do see a urologist, and I have had this conversation with my doctor, and he did tell me, and that's me specifically, that I can keep doing what I'm doing. Before YOU go out and buy some cock rings, I suggest you check with a medical professional. I won't be responsible for you breaking your dick, but I'd love to be responsible for improving your sex life.
As a matter of fact, I want you to think about me next time you plunge balls deep into someone. Feel free to check out some of my sexy writing, too, to help get you and your partner in the mood.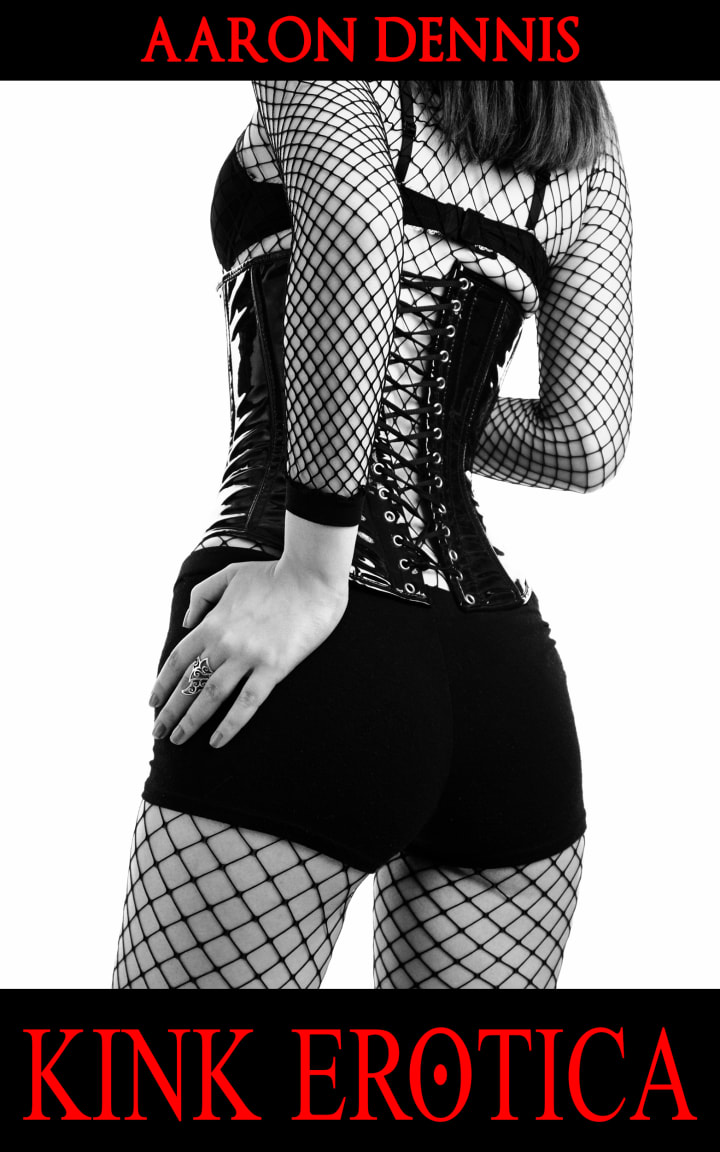 This is just a bunch of sex scenes, and they're pretty much all dirty fetishes. You need to be 18, or sometimes 21, depending on where in the world you live, to download porn, so, again, you are responsible for what you do, but you can downloadKink Erotica here.
Take a look at some of my other sexy articles while you're at it.
Thanks for reading. I've decided to review some other toys in the future as well, so stay tuned for more sexy toys! Leave a donation if you're horny. I can always use the extra cash to buy more sex toys.
Finally, be sure to check out these sites. I have purchased products from all of them, so I can guarantee that they are legit. There are products for men, women, couples, and the LGBTQ community.
About the Creator
Creator of the Lokians SciFi series, The Adventures of Larson and Garrett, The Dragon of Time series, and more.
Reader insights
Be the first to share your insights about this piece.
Add your insights