Relationships VS. Fetishes
When Only One Individual Needs Them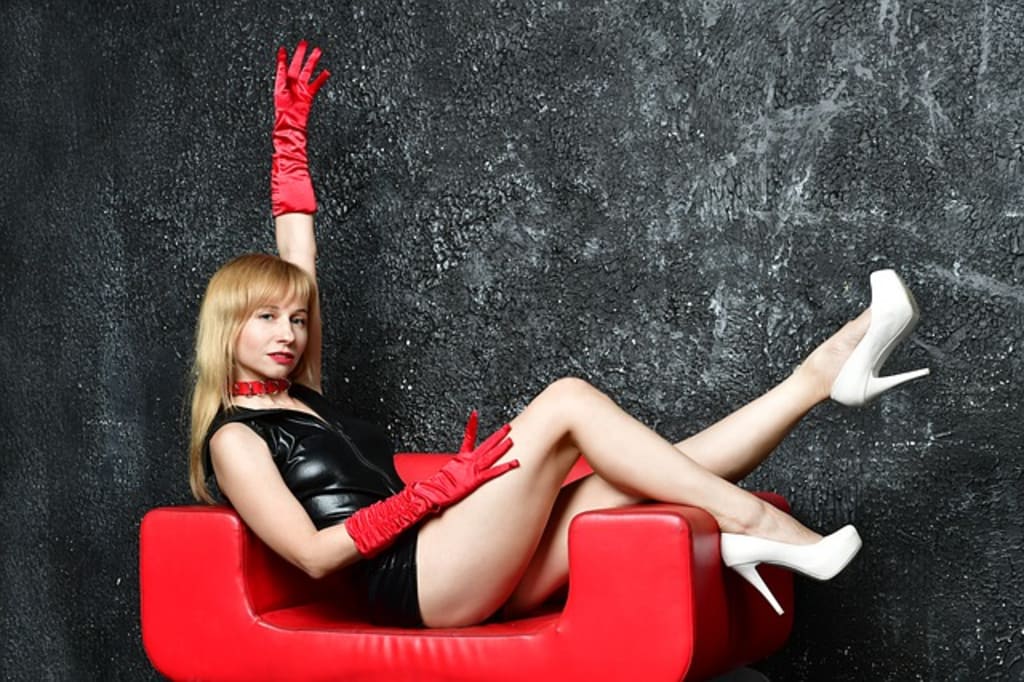 I guess what I would say to everyone here is that most relationships have fetishes embedded in them without the couple even knowing it. Fetishes come in all shapes and forms and every individual is different in the way they like or enjoy things. Myself included.
But allow me to tell you a little story of a woman I once knew about twenty years ago. She was about my age and a prostitute for some time. She catered to all-male fantasies no matter what they were. She enjoyed the fact that she could pleasure men in that way.
We will call her Samantha for the purpose of this post because I know that she reads them because I sent her the link to my posts for her to read. She was a kinky woman to begin with and very smart. She had a relationship with a man who wasn't much into fetishes or fantasies, but she took him for who he was regardless.
Every night when she came in from working the streets she would count up the money she made and then would relax being home for the night. Her routine would include drawing a hot bath and relaxing in it until her boyfriend would come in the bathroom to check on her. He would sit on the edge of the tub and use the washcloth to rinse water over her body.
He loved her so very much and didn't care that her employment was prostitution, but he hoped that one day she would retire. She looked at her money as being easy money even though it was considered illegal. She knew that one day she would retire and was putting back a nest egg for herself to live on. She had worked a straight nine to five job but it didn't suit her.
Samantha was more into the thrill of her job because every john was not the same thing or event. It remained new and fresh with each man and that kept her own fetishes under check because she knew that her boyfriend was not into trying new things or fetishes. He was more of a plain jane which is hard to find nowadays.
She would live out her fetishes out in the streets and then would come home to a loving boyfriend and live a normal life if that I what you call it. He would care for her when she came home and then they would make love. He knew what she did and still loved and nurtured her. He cared about her more than she knew and one day hoped to marry her.
After her bath, he would help towel dry her off, and then he would scoop her up and carry her naked body into the bedroom placing her on the bed carefully and gently. He would help her dress into her pajamas or a nightgown whichever she preferred for the night and then he would climb into bed with her snuggling close.
After eight hours of sleep, he would get up and make her breakfast before leaving for work himself. He was an auto mechanic who worked nine to five and then would come home to spend time with her before she went out to the streets to do her job. He cared for her and didn't ask for a dime from her because he knew that she was saving up to retire and didn't want to ruin it by asking for money.
He understood that she had needs and wants sexually and that she would fix her needs and wants with strange men out in the streets. It didn't bother him because he knew who she came home to every night and that her affection didn't change for him because of what she did for a living. He loved her anyway.
So, you see that even though one of the individuals in the relationship has needs and wants for fetishes that there are those relationships that can still thrive with just one needing them and the other not.
relationships
About the author
I'm a forty-eight-year-old woman who became a published author back in 2016. I write fiction and nonfiction in many different genre. I love to write and tell stories to the world and hope that everyone enjoys them.
Reader insights
Be the first to share your insights about this piece.
Add your insights