Psychologist: The development law of female "sexual psychology" is that desire changes from spontaneous to passive
The development law of female "sexual psychology" is that desire changes from spontaneous to passive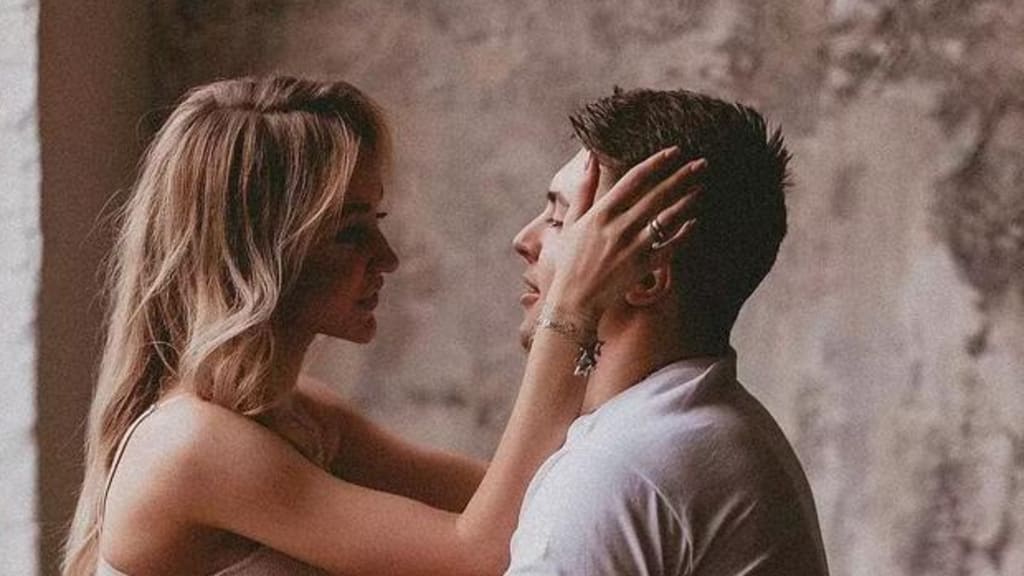 Today, sex is no longer a topic that makes people shy and dare not face. People actively talk about sexual experience and exchange sexual experiences, hoping to get sympathy for sexual activities from communication.
On the one hand, this open state is due to the improvement of social civilization, and people have more basic subject knowledge, which can support their exploration of sex and curiosity about it. On the other hand, on the basis of rationality and objectivity, the deeper one explores sex, the stronger people's sense of self-gaining, and the more they can obtain methods from it, and use sex-related laws and principles to guide themselves and gain more Good sex experience.
Obviously, rational understanding is the prerequisite for obtaining full sensory or perceptual enjoyment. For a long time, women in Eastern countries have always been shy and introverted when they face sex. They don't want to discuss their feelings and doubts during the sexual process. Instead, they regard it as a scourge. Not only is it taboo in words, but it also tries to maintain a state of protection and avoidance when doing it physically.
Psychologist: The development law of female "sexual psychology" is that desire changes from spontaneous to passive
Unlike women's hardening and conservativeness, men are relatively more "natural".
When dealing with sex, men often look at it directly as the master, enjoy it, and sometimes even violate the law and order to get it. This is largely due to the fact that compared with women's greater emphasis on moral values ​​and spiritual care in their sexual experience, men's "sexual experience" is often more pure, and it can even be said to be 100% physical and sensory. Satisfy.
The difference between the two is only: women pay more attention to the mental and emotional feelings before and after sex, and even during the whole process; while men are more likely to start from satisfying sexual function and desire to meet women or have sex.
Ordinary people without subject knowledge will simply understand sexual behavior and sexual psychology as mating or psychological disturbance from the perspective of their own experience and feelings; but what sexologists find and see through research may be unknown to people The scientific laws and principles of behavior.
Psychologist: The development law of female "sexual psychology" is that desire changes from spontaneous to passive
The famous sexologist Fang Gang once said: Not talking about sex is the worst sex education.
For a long time, because of avoidance, people have misunderstood and misjudged sex, which is the most objective and natural human nature. And these misunderstandings and misjudgments lead people to make wrong sexual behaviors and form wrong sexual psychology.
For example, people have long believed that women have no orgasm, men are the dominant players, and women are passive receivers in behavior and psychology, and they must accept the command and guidance of men.
In addition, the lack of sex education has also made it difficult for men and women to form a truly harmonious and intimate relationship. Some people may think that the closeness between themselves and their partners is a true intimate relationship.
But in fact, it was because both parties dared to speak frankly to each other about their sexual and psychological thoughts. Private chats without sexual relations are not true intimacy.
Psychologist: The development law of female "sexual psychology" is that desire changes from spontaneous to passive
For most people who lack sexual psychological education and common sense of sexual behavior, it is not easy to talk frankly with their partners about their sexual feelings and experiences. Even between husband and wife, they often fool each other, as if directly talking and understanding each other's sexual feelings is an abnormal thing.
On the contrary, lovers, juniors, and even sex workers often talk about sexual feelings and experiences with their bedmates without fear, thus invisibly narrowing the distance between each other.
Therefore, when sexologists use scientific data and objective experimental results to inform the public of the laws of sexual behavior and sexual psychology, people are often surprised that they have been blinded by the so-called common sense and self-righteousness for a long time, and they have begun to gradually break away from self-judgment. And understanding, began to explore and understand sexual behavior and sexual psychology from a scientific perspective.
The research results of many sexologists have shown that although people's sexual concepts have changed with the development of society, there are still many women who subconsciously believe that they are passive in their sexual life and have no pleasure. But only in bearing, in dedication, only when the man is in the "high light" moment, can these women feel that the other party is intoxicated, giving and dedicating for themselves.
Psychologist: The development law of female "sexual psychology" is that desire changes from spontaneous to passive
In addition, the vitality and shocking power displayed by the man's "high light" moments often make the woman's favorite.
Because the woman often feels the special care and nourishment from men at this moment. Therefore, when a man "highlights", it is not only a manifestation of the man himself, but also a comfort and satisfaction for the woman's body, mind and spirit.
In addition, Professor Basson, a well-known Canadian sex psychologist, found in relevant detailed research that women's sexual psychology development law presents a regular feature: desire has gradually turned from being spontaneous at first to being passively guided.
Why is it so?
The reason lies in the influence of social customs, as well as people's ignorance of the laws and principles of their own sexual behavior, as we said earlier. The extremely lack of sexual knowledge has led to wrong sexual psychological cognition.
Psychologist: The development law of female "sexual psychology" is that desire changes from spontaneous to passive
In fact, more and more experts in sexology have discovered the same problem: after most women fall in love, get married, or have children, their sexual desires become lower and lower. Because they are getting more and more busy with family and children's affairs, and have no intention of paying more attention to sex.
But in fact, the more important physiological reason lies in the fact that men and women have different sexual experience and cognition, whether in terms of physical structure or sexual psychology. The biggest difference comes from desire. mechanism.
Men can often maintain spontaneous and primitive physical desires in intimate relationships for a long time, because men's sexual desire can be actively produced by their own physical functions; women only have spontaneous sexual desires in the early stages of intimate relationships.
With the stability of intimate relationships and the fixation of sexual objects, women's ability to actively generate desires will begin to gradually weaken due to changes in the external environment.
Psychologist: The development law of female "sexual psychology" is that desire changes from spontaneous to passive
From this perspective, when we look back at the derailment in society and in marriage, it seems that the problem may be discovered: it is not the lack of feelings between men and women, nor the incoordination of their sexual lives.
The more likely reason is that, from the perspective of female sexual psychological development, women after marriage and having children will naturally decrease their sexual desires, and thus cannot fully respond to and meet the needs of men for sex. It is entirely possible that the quality of sexual life of both spouses will decline. of.
In this case, if both men and women are not very clear about the physical and psychological reasons for the decline in quality, they will often attribute the decline in the quality of sexual life to external factors such as family trivialities, past events, children and the elderly. on.
But often these things are the least likely to be improved in the short term. This will naturally lead to sharper confrontations and misunderstandings between the two people, which in turn leads to the derailment of one party.
Psychologist: The development law of female "sexual psychology" is that desire changes from spontaneous to passive
If people know the stage of sexual development in advance, as well as the characteristics of women's sexual psychological needs and stages of development, and reasonably use external aids to help both parties improve their sense of experience in sexual life, then it may be possible to prevent men from being dissatisfied. And the possibility of cheating.