"Pleasure Is Self-Care"
My Introduction to Amina & Alanta Tantra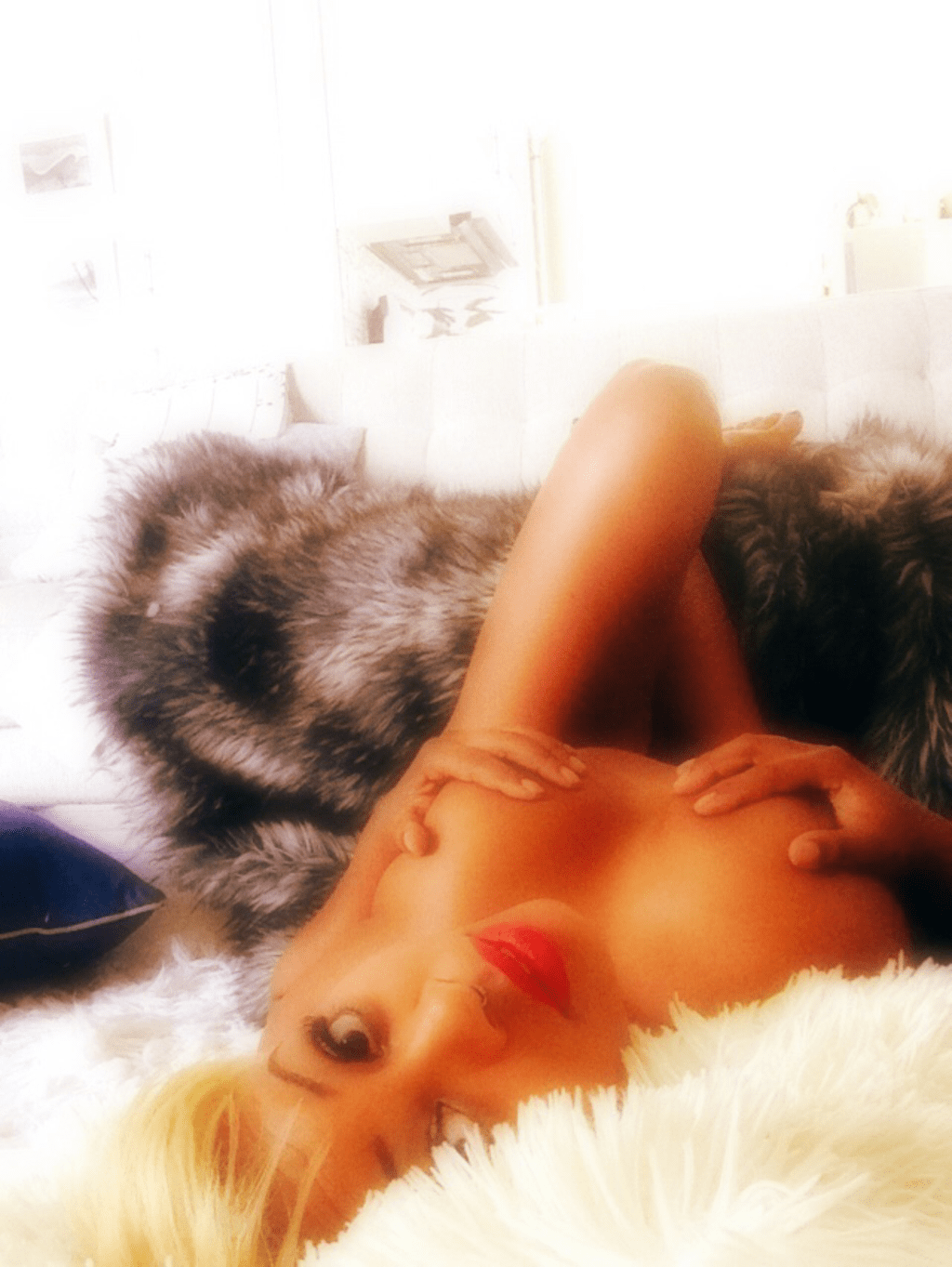 I made a confession via my blog called Pictures Speak to My Inner Freak that I make it a habit of scrolling, a.k.a. stalking people, on social media for all kinds of inspiration for my wordplay. Thank goodness for me, the people I follow and/or find then follow are very inspiring. Because of my constant scrolling, a.k.a. stalking, I was introduced to someone and some things that I didn't know about or understand, yet I was very intrigued to learn more.
Meet Amina: Founder of Fearless Giving: Atlanta Tantra and the host of Fix Your Sex podcast. She's a healer, a sexual doula, intimacy coach, massage therapist, tantric sex educator, sacred sex worker, sexual revolutionary and activist. Of course I could copy and paste her bio, education and history into this blog, but I want to give you a reason to visit her site and check her out. One of the many things that stuck out for me in her bio page was that she had mastered the art of lingam and yoni massage, and I had no clue about these kinds of massages... so I looked them up. Apparently, a lingam massage is a fancy name for a hand job, but done with thoughtfulness, respect, care and desire to bring selfless pleasure to your partner. A yoni massage allows you to slowly explore your body in a more sensual way AND could possibly lead to achieving multiple orgasms.
You have to agree that this is all adds up to very interesting reading so far, right? Yes indeed. Let's move on to the rest of the introduction.
I contacted Amina after perusing her site and, honestly, based on her schedule, I didn't think she would answer me right away, but thank goodness she did. I chatted with her a bit via Instagram DM, got her email and sent her some questions. Check out her responses below:
Kai Storm: I have to be honest and say that I found your page through a comment made recommending your page. Once I looked it over and checked out your site, I had so many questions, and some of them I believe will sound a bit naive but I am very curious and would like to learn more about what you do and offer. I read your description and titles and, although they all caught my eye, I wasn't sure about what they meant. Not that I want you to explain all of them, but a breakdown for a layman is what I seek. What is the main focus of what you do? How did you get started?
Amina Peterson: My mission is to expand love. My focus is pleasure. Once a person allows themselves access to pleasure, recognizing what pleasure feels like, communicating the need and desire for pleasure, etc., they will begin to feel more love for themselves. Pleasure is self-care. We are designed for pleasure. I teach, offer and share pleasure in my practice. I got started as a massage therapist in 2003 and learned about tantra in 2005. I have just been learning and growing since then.
In general, how's business going? Is your business a traveling business as far as speeches, classes, etc. and do you have certain requirements when taking on clients? Do you have a large client base? How do you get the word out about what you do?
Business is going great. I am just one person, so I stay pretty busy. I travel for classes and workshops but 90 percent of my work is done here in Atlanta. My only requirement for new clients is that they be open and honest, in every way possible. I have been doing this for a while so I have a large mailing list and database. Recently, Instagram has been helpful, but SESTA and FOSTA have really impacted my business with regards to advertising.
Fix Your Sex podcast.. tell me about that? How's that going? Do you have a YouTube channel?
My podcast is still pretty new, just coming up on the first year. I am trying to go for every week now for recordings. Let's see how that goes! I have a YouTube channel, but a few of my videos have been removed. I am going to relaunch in 2019.
Upcoming goals for your business?
I am traveling a lot in 2019. We mapped out the year already and I have four cities in the US for larger events (Houston, Chicago, New Orleans and Philly) and I will be back in Hawaii, Costa Rica and Haiti.
The Atlanta Tantra Festival will be in it's second year and I am hoping to triple attendance.
I recently registered the Atlanta Institute of Tantra & Divine Sexuality as a non-profit religious org and I am working on getting 501(c)(3) recognition. We are looking for a facility (I have outgrown my current place). I will be the first facility dedicated to sexual healing for people of color. I'm passing a collection plate soon!
Quotes from Her Instagram @atltantra
"Years ago, I was reading Urban Tantra and was introduced to "The Resilient Edge of Resistance," a concept coined by Chester Mainard. At the time, my practice was called "Intuitive Bodywork" because I didn't have a way to describe what I was doing, but I knew I was doing it right and I was doing it well. Since then, I have spoken at a variety of events and taught lovers on HOW to administer erotic touch, and now I am teaching my fourth cycle of students to be certified practitioners of Tantric Touch."
"I teach Sacred Kink: Face Sitting and how to offer/receive ass to the face in an intentional, playful manner. "
I don't know about you but I definitely joined her mailing list in order to keep up with this gorgeous black woman and all that she does.
Check out my latest YouTube video below, checkout my sites here and here, subscribe to my YouTube channel & leave a tip show your love!