Pam Grier's Best Blaxploitation Films 
She is part of a small group of women who defined the genre. Pam Grier's style was a reflection of African American urban cinema in the 1960 and 1970s.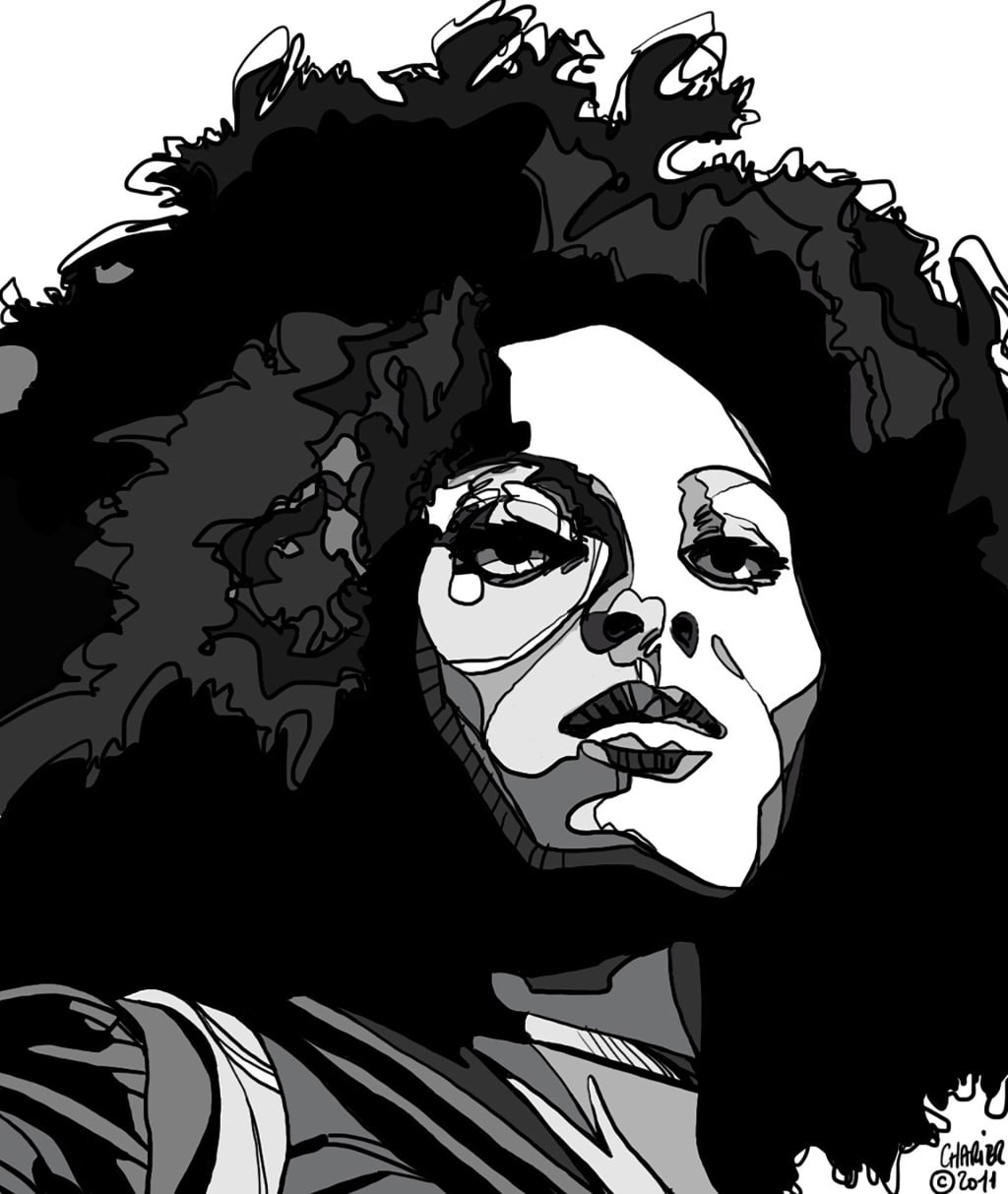 Pam Grier by aurelie-charier
She is the original blaxploitation queen. Part of a small group of women who defined the genre. They set the tone for much of African American urban cinema in the 1960 and 1970s. Pam Grier has been steaming up the screen for decades. After blaxploitation went out of style and urban African American culture moved beyond stereotypes, she starred in defining roles like Steven Seagal's 1988 classic action film Above the Law, Quentin Tarantino's homage to blaxploitation; Jackie Brown, and then re-defined herself on Showtime's ground breaking The L word. It is hard to find groundbreaking women like Pam in the saturated world of contemporary pop icons. The juxtaposition of her blaxploitation rolls during a critical decade for women and the civil rights movement make her a career a unique example of the fundamental changes in Hollywood for women and minorities.
Beyond the Valley of the Dolls
She originally burst on the scene with her debut role in the Russ Meyer's classic Beyond the Valley of the Dolls in 1970.
In the sexy, hilarious Valley Of The Dolls parody, three fun-loving bombshell rockers head for Hollywood and find themselves distracted by the hedonistic lifestyle they encounter.
She earned her status as a blaxploitation film legend, staring in such cinematic masterpieces as Scream Blacula Scream.
Blacula, back in the world of the living by means of voodoo, is now loose with an insatiable bloodlust on a small community in the Louisiana backcountry, and a particular lust for Pam Grier.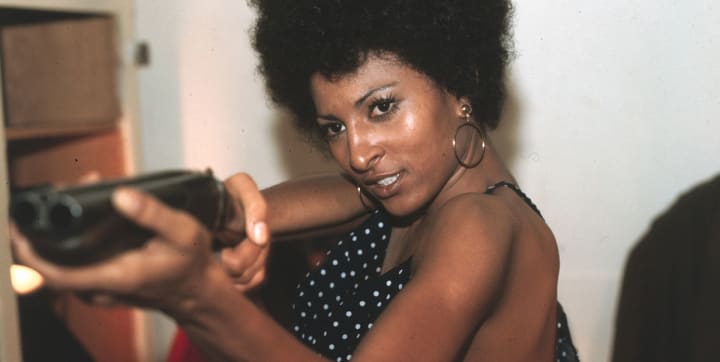 In Coffy, she takes justice into her own hands as a vengeful nurse.
Coffy is a nurse whose younger sister gets involved in drugs and is severely injured by contaminated heroin. Coffy sets out on a mission of vengeance and vigilante justice, killing drug dealers, pimps, and mobsters who cross her path.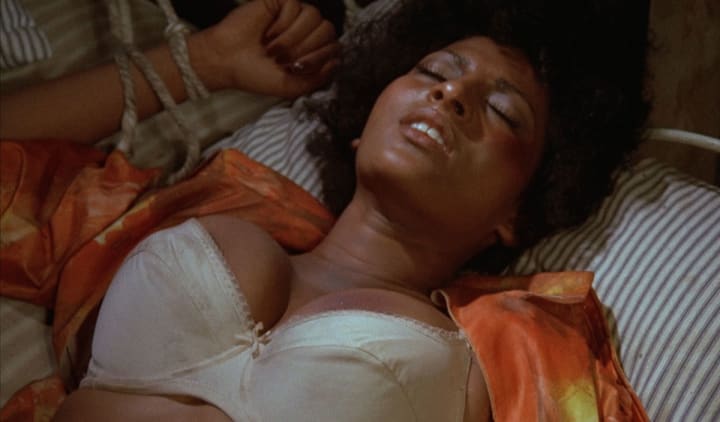 As Foxy Brown, she karate kicked ass in a halter top.
Voluptuous Foxy Brown takes a job as a high-class prostitute in order to get revenge on the mobsters who murdered her boyfriend.
Pam Grier's Valerie Gordon on Miami Vice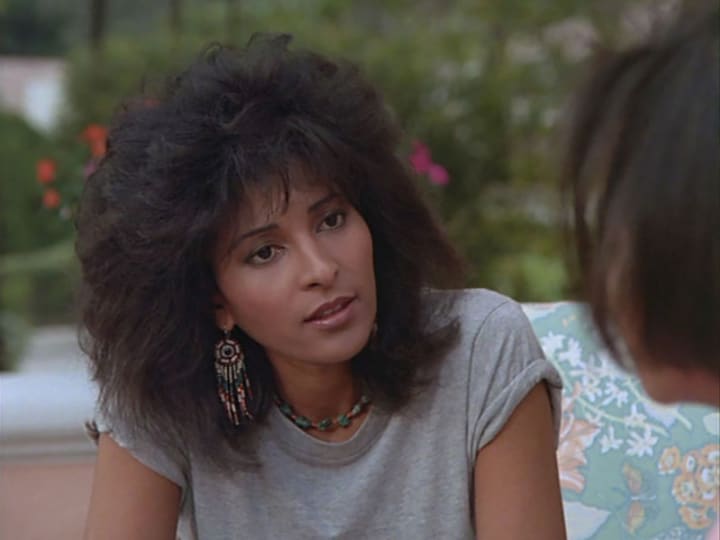 She has never stopped working, with a cavalcade of movie rolls, voiceovers, and television appearances. Known for her kindness, commitment, and work ethic she has received high marks from her collaborative partners. Her story arc on the 1980s hit Miami Vice as Valerie Gordon, Ricardo Tubbs New York love interest, was a highlight of the series. But it will always be that striking beauty of the blaxploitation films that cemented her as a bad ass on the screen.
The L Word's Pam Grier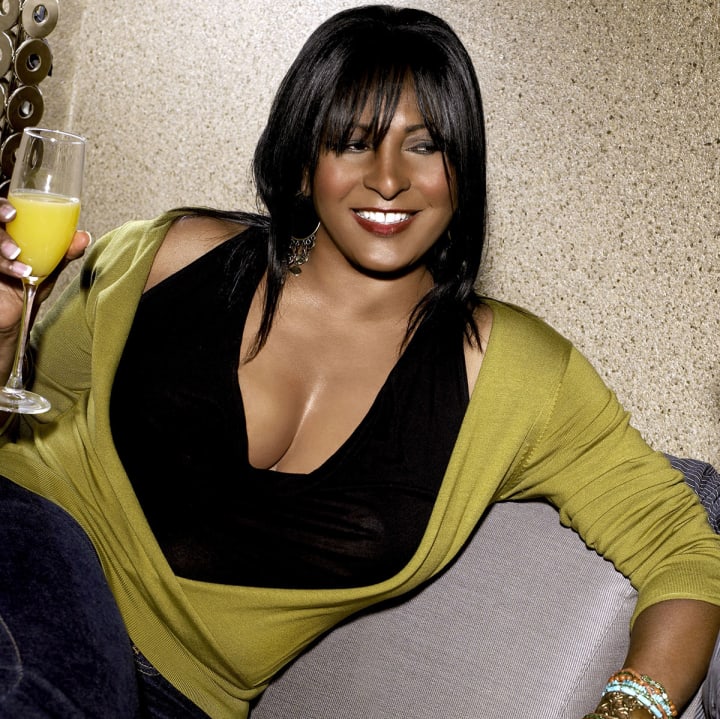 In The L Word, Pam Grier again broke ground and found herself on the forefront of a new battle for acceptance and recognition. The L Word set the tone for gay and lesbian programming in the early 21st century. This kind of programming was as new as the lesbian movement in popular culture was. The show premiered some five years after the "Coming Out" episode of Ellen. Pam spoke openly about her decision to take on the roll.
I had to do The L Word. I got tired of hearing rumors. I didn't know about the lesbian community. I didn't know about the discriminatory practices in the workplace and society.
Grier radiates confidence and a no-nonsense street smarts. Whether driving a bus, fighting black vampires, or otherwise hustling some "jive turkeys", her ineffable quality, her Foxy Brown-ness defined her characters throughout her career. Her charm, was never intending to push the boundaries but always seizing the opportunity when it presented itself.