Never Say, " Never!"
His/Her's Angel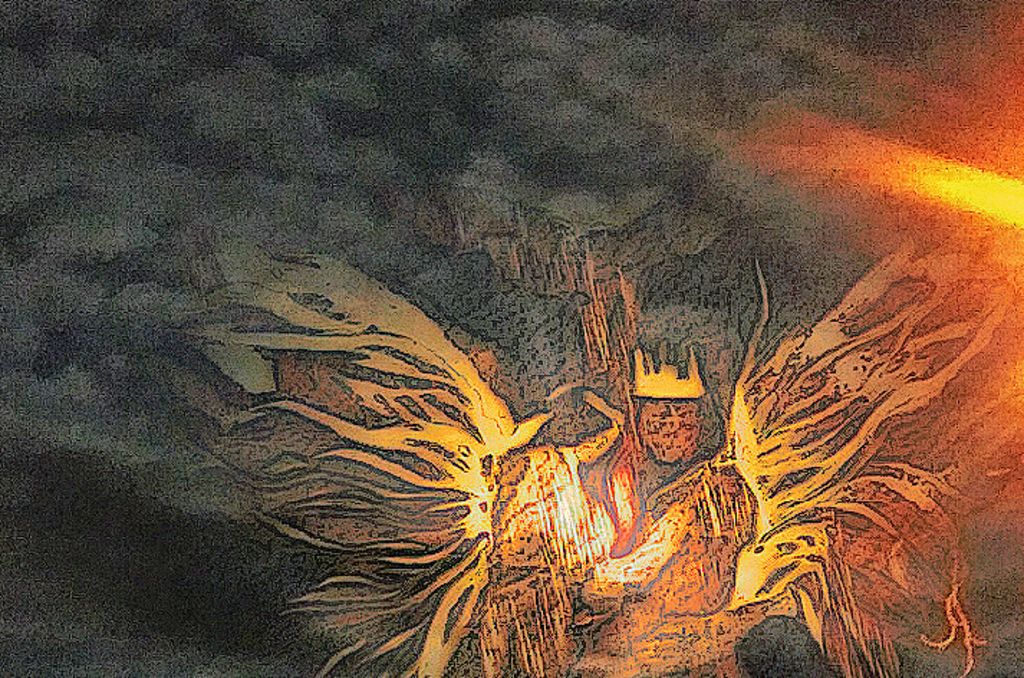 Umi's smile was so infectious, I had seen it several times through comment/ pic post within the group. This semi- private Facebook group for local lesbians was a random place of interest on my Facebook experience; due to the fact most of topics of discussions are immature and just dull. I was rarely mentally stimulated with the discussion post but I would post a few pics out of half interest of the responses. However, Umi's pic released my cynical attitude and I gave in and commented with simple emojis, yes the silly one with the hearts and the other with the tongue poking out. Umi caught my attention. She was visibly much much younger; hmm.... the same age as Mateo; my recent Milk Baby. I had for the most part of my love relationships dealt with older women or men. Umi was closer in age to my daughter. Yet, I wanted to probe more to see what she was into and all about.
Immediately, intrigued by the few pics I found on her page but one pic stood out. She was in Drag and captured in just her boy shorts and star pasties on her chest. Sexy appeal oozed like I was pushing the handle of self-served at Sweet Rituals. I was in her DM's and a few days later talking about her, his training for becoming a Top Mature Dom, and the membership at the exclusive swingers club. Umi disclosed in our first conversation that he was going through transitioning, FTM; female to male gender reassignment. I was shocked initially but the heat Umi brought forth, I wanted.
I would be that MILF, Cougar and Sub just to get a taste of her/him. I found much difficulty with keeping up with the appropriate pronouns. I was only used to dating studs from hard to soft. Despite, their outer persona I always got want I wanted and that was to dominate and take control in the bedroom. I have be called on many occasions an Aggressive Femme but when it was all said and done; we all was deliriously pleased. Umi's voice allured me in and had me second guessing; my dominant role play. I had never wanted go as far as bondaged. She/ He was very confident in the pleasure I'd receive if I did it with Her/Him. Intrigued!
The Pink Elephant party was our first meet date. Anxious because for the most part meeting through social media can be a catfish and/or list of all the great shit, I can do - conversations doesn't not always match up for that just right gotta get this good pussy -chemistry. Umi came to pick me up and retreated from the car like an Angelic Ray of Heaven. Umi was a pure gentleman with all the chivalry, I love. Very poised,relaxed and chill. We immediately agreed that will had a vibration between us that felt amazing and blazing with sexual intensity. We laughed over that fact, Umi was not a dancer and hip hop was not the first genre of music; while most know I love to dance to it all:trap, slow-grind or twerk music, I'll dance.
Titos and got us loose and we came twice before we made it to Umi's place. One the dance floor, second on the drive I glided her fingers in and out as we listen to the wind seeping in like breathes and Kehlani and Chances, " the Way.. the way you fuck," played in the background. Riding in the lil Red ride was like the skin of Lucifer and the horns navigating us to some deeper and darker places. We wanted it bad. More pussy play and cumming in a variety ways. Roles got really hazy, I made her cum in my mouth in a matter of seven minutes of falling in those black sheets. Cuffs on my wrist and ankles, as I gave in on my knees. Umi remembered how I did not want to be penetrated and left the strap in the bag but the hot and warming lube; set us both off like morbid angels in the comforts of a domain we call home. Elated that those wings folded and Umi rode my tongue as I was released to pleasure myself as I got her off. Morning came and went and Umi never knew that this pretty lil sweet angelic voice would send her screaming into a panic because Umi was now a Submissive Dom that lost all her rites to an Aggressive Femme.
Kitten in Heat,
Bree Z. [email protected] - [email protected]
Check out some of my other Erotic and Sensual Love in my lasted poetry book. "40 Days and Nights in Love: Intimate Portraits of Love on Amazon. com