Naked Outdoor Photography—The Next Chapter Part Three
Halfway There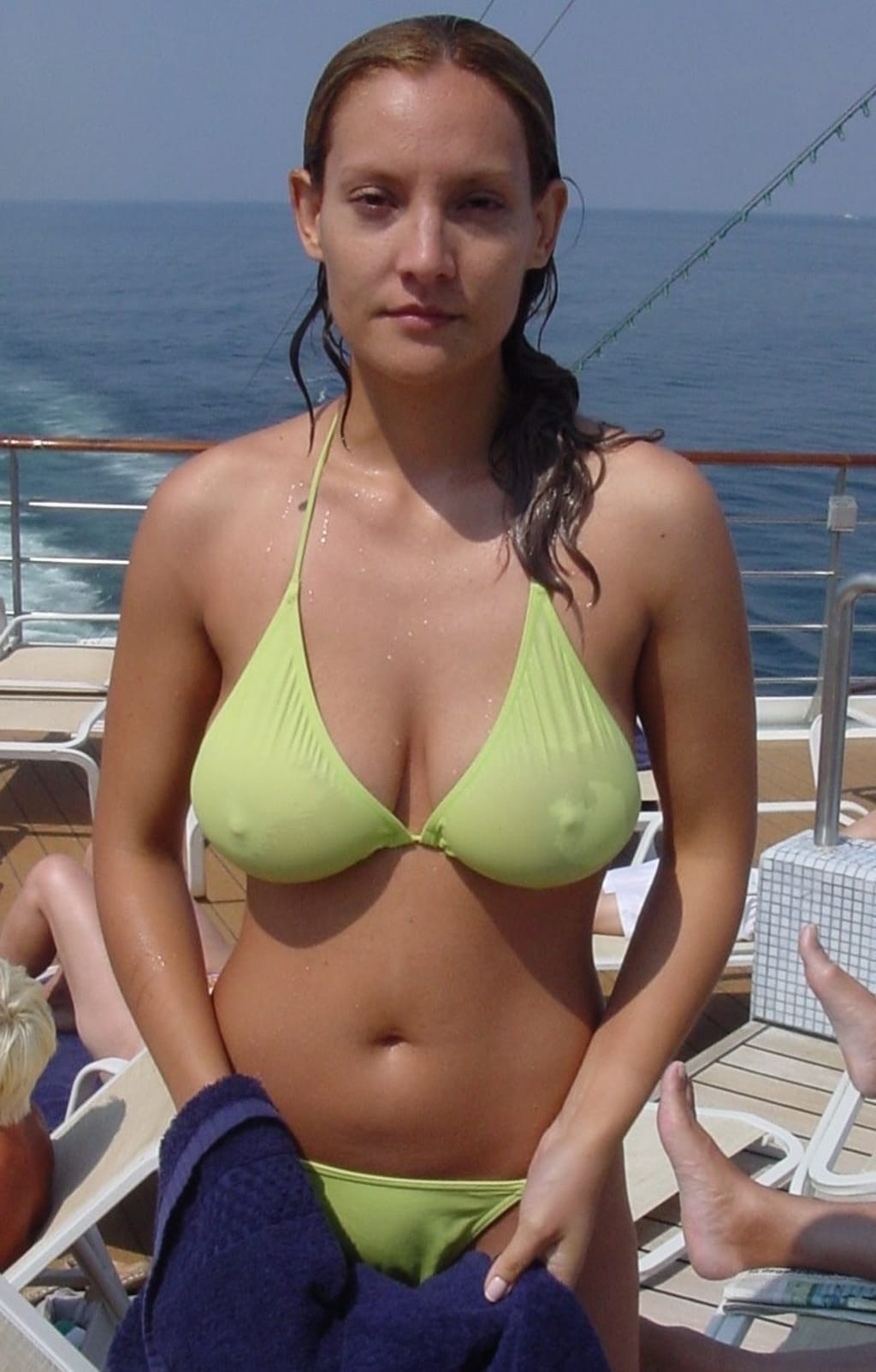 After a break, there is finally a bit more to report on getting my girlfriend naked, outdoors, and on camera. After being forced to leave the site we posted on due to my ex-partner's interference, my girlfriend, though beautiful, is self-conscious and away on holiday, though she changes.
She knows there is no one that will see her; she knows, and so she will wear a bikini and will wear shorts. She even went in the swimming pool on our site, which has never happened while we have been together.
She knew about the naked shots I have done in Cornwall where we were, and I showed her some of the locations hoping she would have the urge. I started by doing a couple of shots on my own while on walks on the beach. I used the timer and posed naked on the beach and nearby.
She saw the shots when sorting pics on the camera. When we went to a place on the lizard peninsula, we took some normal shots, and I reminded her I had done naked shots there before. She jokingly suggested I do it for her, so after checking that it was safe, I did it. I asked her to return the favour, but she refused, and we went back a few days later and after asking again she agreed, probably because she said it would be a birthday treat for the following day.
After checking and double-checking, she removed her jacket, slowly took off her shirt, and then finally her bra, which she threw to me. I took four shots of her topless, and she redressed. I asked her how it felt, but I don't think she got the thrill I did.
I asked her on my birthday to repeat the shot at another location nearby, but I had to make do with a boob flash as she lifted her shirt and bra. I hope for more shots sometime soon, but it will be a slow process.
We looked at the shots together, and I loved hers, but she remained unsure. It's a shame we can't post on the dare site as she loved the compliments when her naked picture was on the site for a while. It helped her self-confidence and might have encouraged her to do more.
I do keep looking at the old site and still admire the people posting in there. It's especially good if the shots were taken in places you know already. One of the most regular posters last year lived close to me so I knew almost all locations she appeared in. Maybe when it's sunny again I can get my girlfriend naked in some of the safer spots, boobs out at the very least.
I did get the thrill of doing it again and may try and find another site to post; there are a few about. My ex won't be able to stalk me, so I can do so in safety. The most likely site is the one I mentioned before. You get points not for the shot alone but for the components—so points for what you reveal, for components, for location and for other things.
It's a challenge I want to try again, either if I go out alone or preferably with my girlfriend. It's always easier and safer with a photographer, though it can be more of a challenge when you do it alone. You stay naked longer and must plan for angles and shots a bit more.
I don't know when there will be the next part to this story, but I can live in hope of more to come.