Naked Outdoor Photography
Tips and Tricks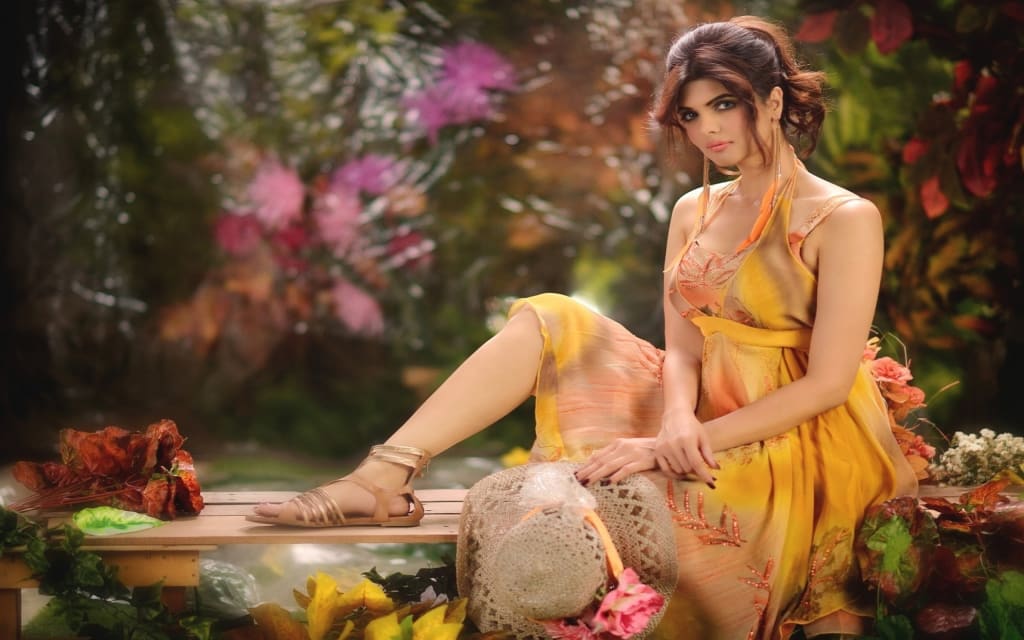 Many like to use photography in their personal life, posing naked, or in revealing clothing for their partners. You could use your phone or invest in a proper camera for this. With digital cameras, you can keep everything private as there's no need to get anything developed, as you had to do with cameras with films.
I had started with pictures at home with my then partner, then we moved on to pictures outdoors. After a while I looked for websites with similar pictures to the ones we were taking. This is how I found the naked dare sites that we joined. I sent some of our shots that fitted the dares, although they hadn't been intended for that when we took them.
After getting accepted and shown in the site we started doing more and more. Initially with my partner but alone when she lost interest. I stopped for a while when the first site closed but began again when it relaunched. I posed on my own for a few years before getting a new partner to pose with me and take pictures too.
The idea of the two sites I belonged to was to have a person or couple pose naked outdoors and with a certain place or object in view. For example, in an open field, with outdoor animals or with an emergency vehicle. There were over a 100 dares last time I looked which gives anyone who wants to try plenty of possibilities, with varying levels of difficulty.
The main rules are that you have to write a story about how you took the photo, the picture shouldn't be deemed pornographic and the dare should be achieved. It's not as hard as it sounds, and the risk is down to you for most of the dares. For example, an open field is minimal risk whilst train isn't as trains tend to have passengers.
The planning and execution also varies in difficulty depending if working alone or not. A tripod and a camera with a timer allows you to work alone but the time naked is longer and has to be planned. Can you get naked and pose before the timer counts down or do you strip first?
You can go out to find a specific location to do a dare or go to random places and see what's possible. I used both methods depending if the dare was harder to do. For example, the train dare needed a station where we weren't likely to be caught, needed to see the train coming and needed the angle for the shot.
There are plenty of sites for your pictures, some with dares and themes and plenty to just take random shots. It's also easy to even start your own site if you want to show off properly.
Once you're past worrying about the pictures, the next worry would be people finding out who you wish hadn't. The dare site I was on last was the top answer in google to "naked public dares" as a search and nobody has ever seen me that I hadn't wanted them to. Some people on the site are careful to have a degree of disguise such as big glasses or they look away from the camera. Using a false name is common for extra safety.
The legality in your region for being naked in public should be checked wherever you read this, as it varies country to country. I don't want to get into trouble by saying what's allowed and what's not as don't know for everywhere. I have been seen while taking pictures and having them taken for me but have never had a problem from anyone. I have worked alone and worked with others and its always been fun times. Getting naked, sharing the thrill, and seeing the results after. Whatever happens to the pictures, it's a good way of remembering fun days. Of course, with mobile phones and some cameras having video capability you can add that into the mix.
With a little bit of planning in terms of clothing, location, and equipment lots can be achieved and much fun can be had. Choose locations carefully and think about backdrops and poses. If you drive to a location and have a photographer with you then you can find the location, strip in the car, be naked to pose for a second or two, and then be back under cover of the car. The thrill comes from being further away from safety and being naked longer.
Whatever you do, enjoy the thrill, the fresh air, nature and the final photograph. You are returning to nature and turning the evolution clock back a few thousand years but now with a camera to record the event.
About the Creator
England based carer, live with girlfriend. will write for all areas but especially mental health and disability. though as stuff for filthy seems popular will try there too
Reader insights
Be the first to share your insights about this piece.
Add your insights