"My Pussy Killed a Man"
Ness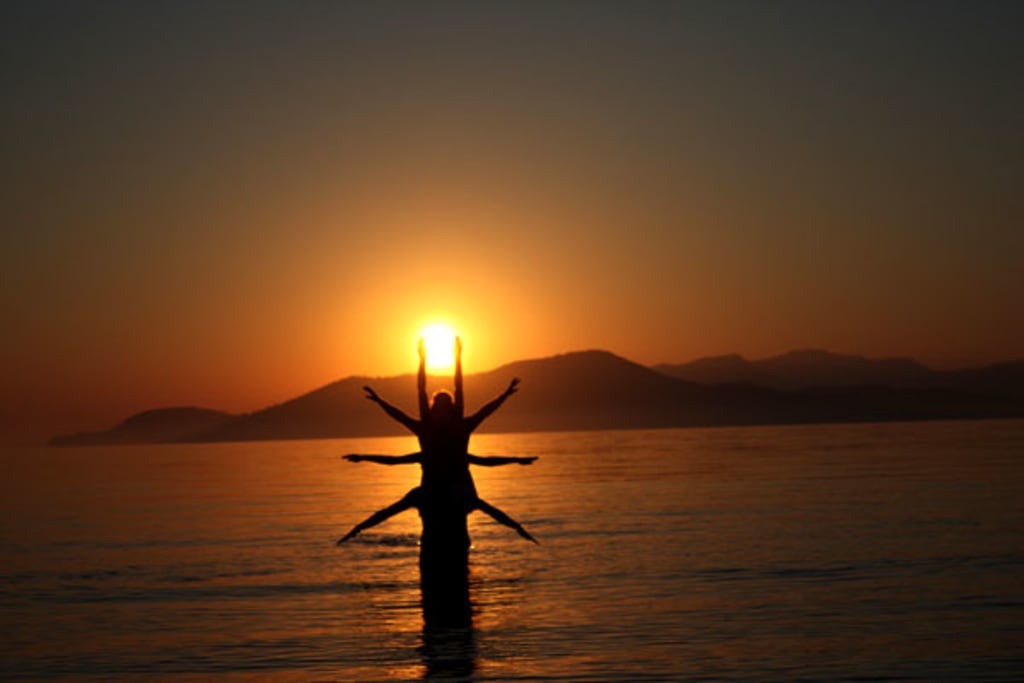 "Handle me? (Huh) Who gon' handle me? (Who?)
Thinkin' he's a player, he's a member on the team
He put in all that work, he wanna be the MVP (boy, bye)
I told him ain't no taming me, I love my niggas equally"
I must say I love that line from a famous song, and knowing that I'm not the only woman in the world that has a fuck life makes me extremely proud. Who doesn't like options? OK, if you are married, then you choose not to have any, but if you are a single woman or man that has a life, then why not? I know it's not normal to have a rotating schedule of men weekly. What is exactly wrong with that situation if you are practicing safe sex with each of them? What about if you aren't actually hurting anyone? What about if they all know about each other (not by name but they know who's in the schedule on a certain day of the week and it's comical when one of them ruins the scheduled fucking time)? I personally don't see anything "wrong" with it. I think it keeps for a sexy and healthy lifestyle. It also provides options and lessens boredom. Just saying.
There are some downsides to this as well. People always want more, whether it's the man or the woman. I believe in honesty and I tell these men that I'm basically using them for their dicks! I am not looking for a relationship and I will be fucking other people. I encourage them to fuck other people too! Also, don't show me an emotion other than your cumming face because you will get cut off and regret it for the rest of your life.
Which brings me to my next story... I took my kids on a cruise one year and met some interesting people. I still had some "me" time as there was a lot of kid's activities. So I met this guy that I'm going to call "Pussy Muncher." Very New Yorkish accent (which was annoying at times) but he was older, with tattoos (I love TATS!) and he was entertaining. One night, my kids went to the kid's club for an event and I had a few hours to kill. Met him for a drink and we ended up in my room to play. The way this man can eat pussy was indescribable. His tongue did wonders and that pussy loved every second of it. The amount of fluids he drank from me was impressive to say the least. He would suck on my clit to the point of hyperventilating while I'm riding his mouth… Picture this, he's laying flat on the bed and I'm squatting on his face, almost to the point of suffocation. What would I tell the cops? My pussy killed a man. But then again, I didn't hear a complaint out of him, he loved every fucking second of it. Mind you, this on a cruise ship and I had to go get my kids back. But I wanted more! Kids went to bed that night and I tell him to come over again. He obliged willingly… Kids are in one bed, we are in the other and that was the quietest sex I have ever experienced. Let's just say, I can be really loud. I was ready to explode, so we moved to the balcony of the ship, which was a first for me. I don't take cruises very often, so why the fuck not? The warm air, the darkness in the clouds, the water pounding on the traveling ship, the water exploding out of my body and a dick in my throat. I couldn't have asked for anything better.
Vacation ends and we go back to our lives. He remained in the schedule once a month, but he would have to spend the night because of his long drive home. Well that got boring very quickly. I come to find out he couldn't keep up with my stamina. A sleepover wasn't the same as two to three hours on the ship. I always want more, and if you are sleeping in my bed, you better know I will be waking your ass up to fuck during the night. Another thing you are expected to do if you spend the night is let me take full advantage of you. I mean full advantage. I like to test my limits with some men. Well this one let me do whatever I wanted to him. I would wake him up by rubbing my tits on his ass and just sucking the life out of him. He also allowed me in the no-go-zone. If you don't know what that means, it's OK, I'm going to tell you. Most men are insecure with a woman sticking things up their asses. I'm not talking beer bottles. I'm talking a pinky for god's sake. Do you know where a man's G-Spot is located? I do. The G-spot is the prostate. If you're not up to speed on male anatomy, the prostate is a grape-size gland that resides just a few inches inside the anal canal. Keywords here "just a few inches." So if you are willing to experience the best orgasm you are going to have, then you should let me do my magic with a finger in your ass. But men have a huge fear of being called "a homosexual" if they let a woman do this to them. That's the stupidest thing I have ever heard.
Once he became free (which was the first sleepover) he wanted it, he asked for it and he loved it. Shit I came because of his reaction. Hot stuff here, fuck. I just taught this man a whole new way of fucking. That's kind of a problem because Pussy Muncher started talking about moving closer to me and spending more time together. Ummmm, no, doesn't work that way buddy. Remember, I tell them what they are here for... fucking! I politely cut him off and he still calls to this day (it's been over three years) wondering if he will ever get to taste that pussy again or that finger...