MILF Porn Stars
With experience comes talent, and these MILF porn stars have both.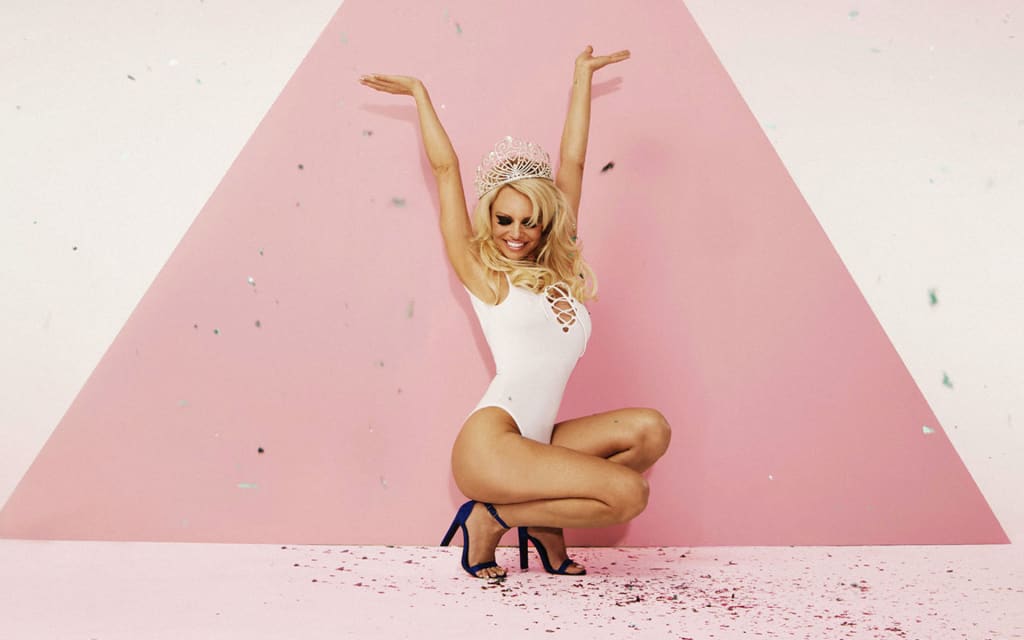 MILF. I can hear its birth in pop culture now: when the kid in American Pie explains, "Mom I'd like to fuck!" When it comes to porn, what exactly is a MILF? Does she need to have a child? Or just a well-aged, mature feel to her performance? What is the age cutoff to be considered a MILF? While we have done our best to stay true to the exact definition, not every woman who stars in a "MILF" porn flick is actually a mother, and that doesn't necessarily detract from their matronly charm. The hottest MILF porn stars are either mothers by definition, or fit the role of a MILF so well that they simply can't be excluded from the ranks.
Charley Atwell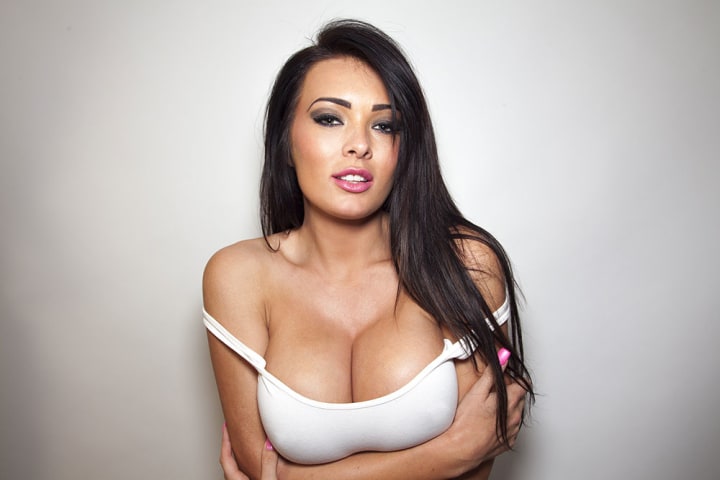 Charley Atwell may not be the biggest name on the list, but she is certainly one of the best. Charley Atwell is my definition of a school girl grown up after attending a naughty British all-girls school. it. A tall, saucy Briton, Atwell's breasts are big and round and that much sexier with nipple clamps. Atwell is the real deal because her accent and her coyness have a British regality that one can perceive in such wildly diverse DNA strands as Helen Mirren's and Kate Moss's. She is proud of her MILF status, and even pays tribute to her maternal status in her Twitter status, making sure all of her fans know she is a "mum."
Twitter: @charley_atwellInstagram: @charleyatwell
Tera Patrick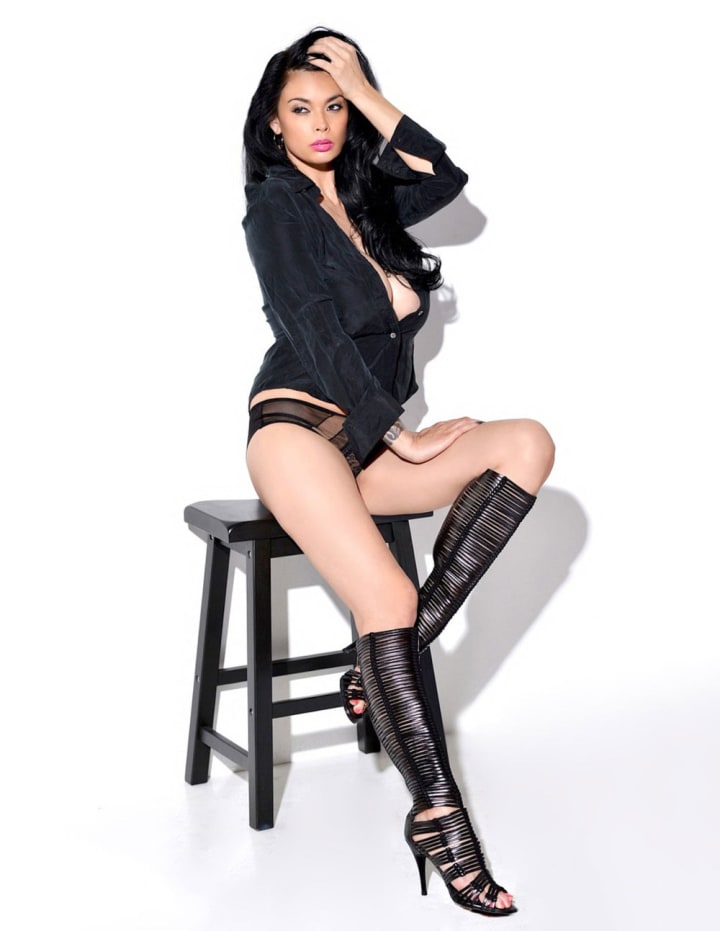 Tera Patrick is a smart businesswoman who climbed her way to the top of the industry. Rumor has it that when Tarantino was conceiving his remake of Faster Pussycat, Kill Kill!, he had Patrick in mind. After a rough start in the modeling industry, where she was taken advantage of for her youth, Patrick went back to school to receive a degree in nursing and a BS in Microbiology. However, the world of modeling drew her back in, and she transitioned into adult film. In 1999, she was contracted by Vivid Entertainment, and also began her own talk show, "The Tera Patrick Talk Show," which focused on the porn industry. Patrick is a true MILF; Her daughter, Sophia Evelia Acosta, was born in February 2012.
Twitter: @tera1patrickInstagram: @yodasoda_
Lexi Lapetina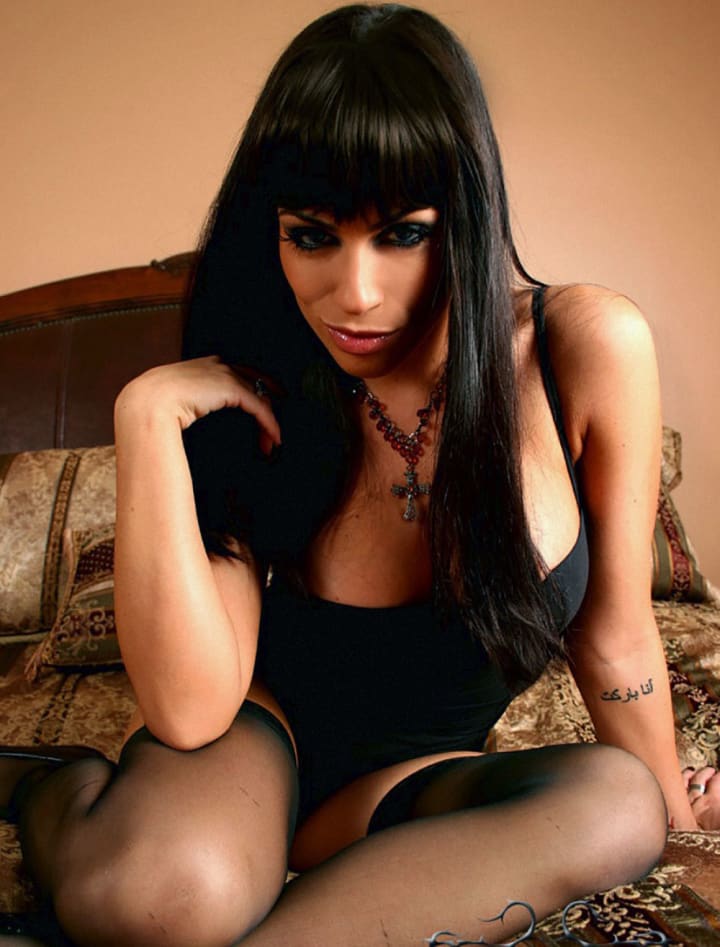 While Lexi Lapetina is one of the younger women on our list, but her demeanor is very mature. She is all lips and legs, and to me feels like the porn equivalent of Eva Mendes, with a Cameron Diaz-like warm and sunny demeanor. This 5'3" Italian beauty considers herself to be "down to earth, real, very open-minded, sarcastic, and have a good sense of humor," and states that she can "act out any look you want from rough to soft."
Twitter: @lexilapetina
Jenna Jameson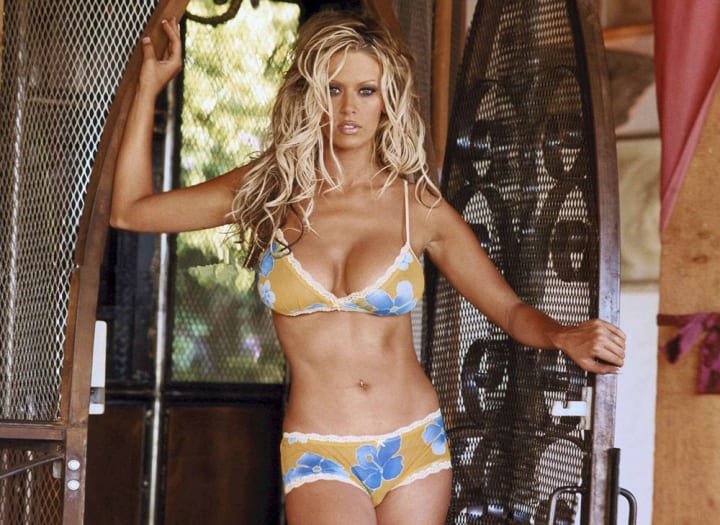 Jenna Jameson is one of the biggest names in the industry. She does have a killer brand and is one of the biggest porn-star name of all time. From dolls to videos and all the sexy merchandise in between, this blonde beauty proves that she has the looks and knows how to capitalize on them. She has over 100 acting credits, including adult films, a major motion picture role (Private Parts, 1997), and five television roles in her catalog. Plus, she has won seventeen major awards, with 16 nominations, and was inducted into the AVN Hall of Fame in 2006. Jameson has two sons, Journey Jette Ortiz and Jesse Jameson Ortiz.
Twitter: @jennajamesonInstagram: @jennacantlose
Ilona Staller aka Cicciolina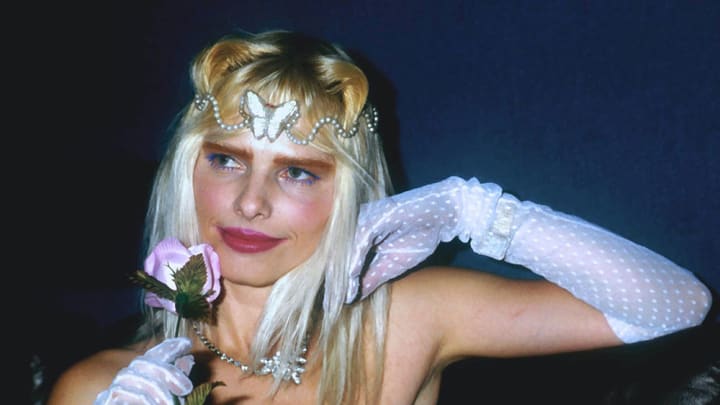 This Italian star is best known for being elected to the Italian parliament. She was a minor slice of porn in the eighties but became globally famous when Jeff Koons—now the Mr. Rogers of the world art scene—took photos of himself in bed with her, cementing both his reputation and hers. While she is over sixty, she has still been acting and modeling into the 21st century. Her first Playboy appearance was in Argentina in March 1988. She also appeared in the magazine in the US in 1990, in Hungary in June 2005, in Serbia in July 2005, and in Mexico in September 2005. She was a contestant on the Argentine version of Strictly Come Dancing named Bailando por un Sueño in 2008.
Twitter: @cicciolina_uffInstagram: @cicciolina_official
Traci Lords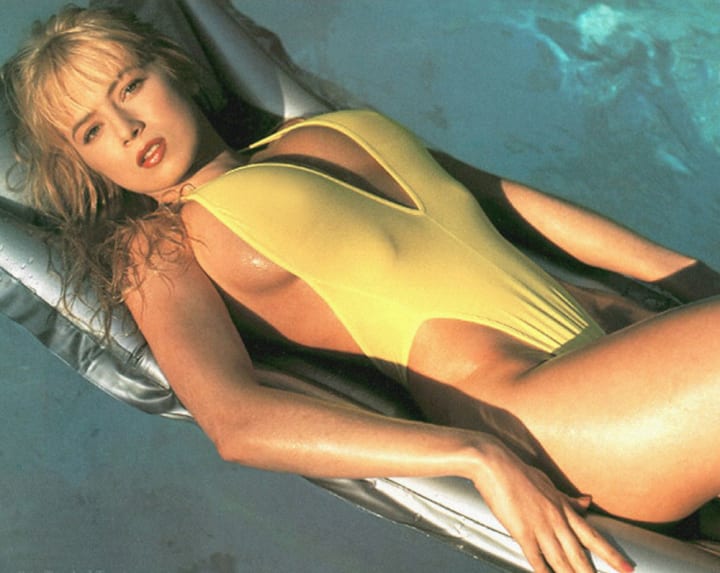 Traci Lords was once a scarlet woman. Casting directors hissed at the thought of casting her because what kind of message does it send to enter the industry that way? (They say the same things about Sasha Grey now, which is ironic as both are smart and talented.) She was one of the most sought-after pornographic actresses of the era. While she departed from porn after the scandal, she made her way into mainstream film, where she became the MILF actor we all know and love. She has a son, Joseph Gunnar Lee, born in 2007.
Twitter: @thetracilordsInstagram: @tracilords
Katie Price aka Jordan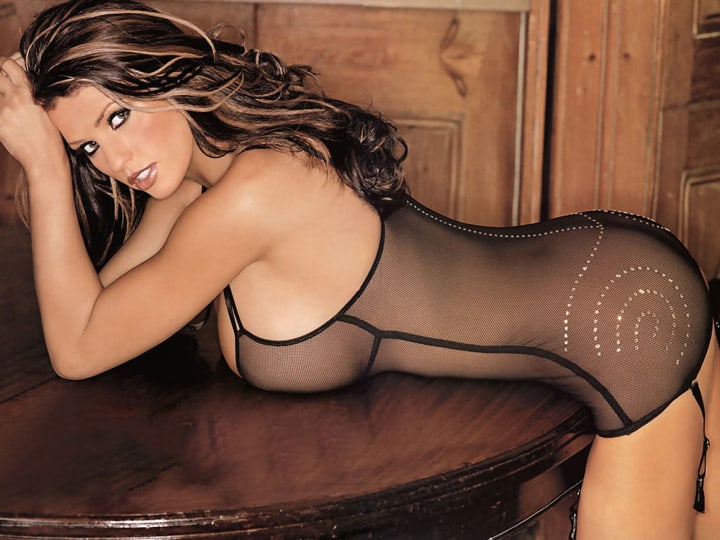 Katie Price, better known by her pseudonym Jordan, got her start as a topless female glamour model in a pictorial in British tabloid newspaper The Sun. From there, she expanded into a variety of industries, including adult film, television, books, fashion, and music. This MILF has a total of five children: Harvey, born in May 2002, Junior Savva Andreas Andre, born in June 2005, Princess Tiaamii Crystal Esther Andre, born in June 2007, Jett Riviera, born in August 2013, and Bunny, born August 2014.
Twitter: @misskatiepriceInstagram: @officialkatieprice
Lyen Parker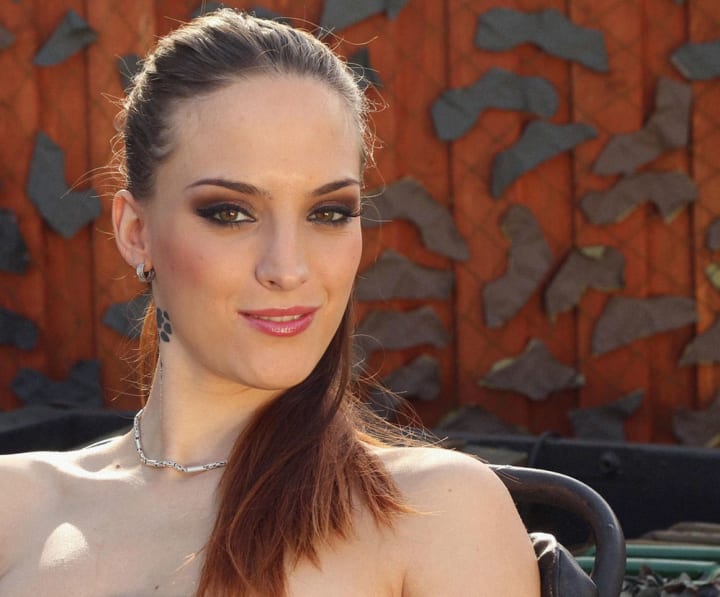 Lyen Parker is quite young to have made the list, but her appearance and demeanor are both mature enough to defend. She is the porn lookalike, if you will, of Winona Ryder. This Hungarian beauty also goes by the nickname Demitris, and stands at a fabulous 5'7". She stars in various works under different names, choosing from Lyen, Lien, and Demitris.
Brigitte Lahaie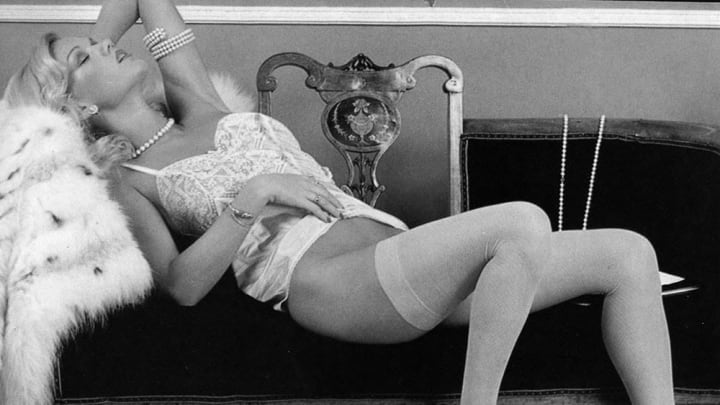 Brigitte Lahaie is a talented and sensitive actress, of a certain age, who did something that shows the French are remarkably advanced. There, it is possible for one as gifted as Brigitte to bounce between highbrow fare—like Jean-Jacques Beineix's 80s art-pop smash DIVA and Phil Kaufman's Henry And June, where Brigitte sizzled right next to Uma Thurman—and straight-up porn. Brigitte toggled between the two for ages. Look her up in the beautiful works of Jean Rollin…a master of low-budget, black and white vampire movies filled with gorgeous, skinny, white-skinned succubi in ephemeral nightgowns wandering, somnambulistic, down skeletal eerie streets….The films are sublime and Brigitte is magnificent in them!