Magic Wand Massagers
The Most Bang For Your Buck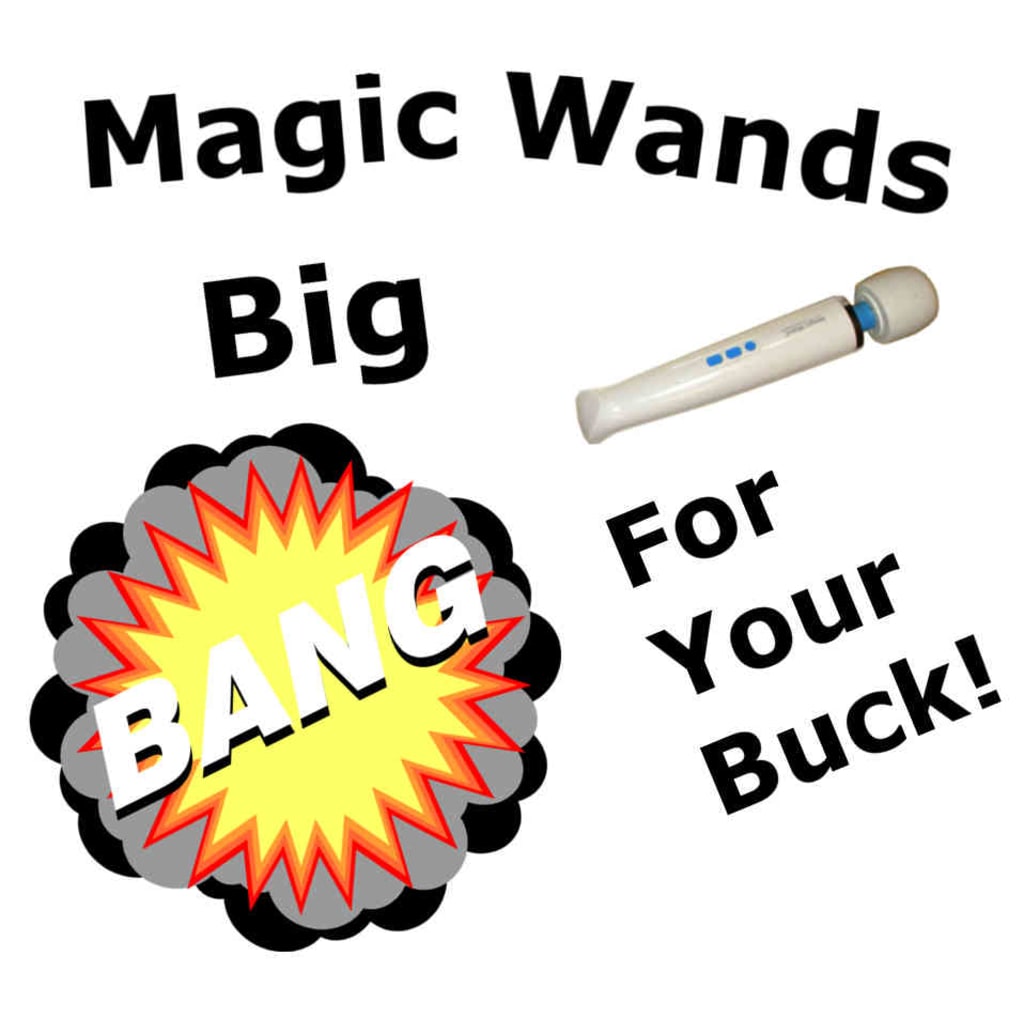 If there is one thing that the Hitachi wand is famous for is its ability to bring more women to orgasm them just about any vibrator. At $50-$70 it is a bargain. We have two of them because it is nice to have one that is cordless and one that is not. There are a ton of attachments for women and men so it is incredibly versatile. The cordless version retails for well over a $100 but if you shop around you can usually find it for $90 or so. Oh and here is another fun fact
In 2016, Time Magazine named the Magic Wand the 10th Most Influential Gadget of All Time!
When I bought our Hitatchi I discovered that the company that makes them is actually called Vibratex so if you see this one one you are getting the real deal and not a knock off. It seems Hitatchi wanted to use a different name so the wand didn't influence buying decisions of those getting other products. Yes there are some people out there that are not going to buy a drill or miter saw if the same company makes sex toys or massagers. Stupid but true.
I am going to put a link in to what is the real deal Hitachi right here. They are called Magic Wand Original now so although you may get results in a search engine using Hitachi Wand, don't be surprised when it doesn't say Hitachi anywhere on the box or toy.
Easier to conceal and less scary to those that have never used a sex toy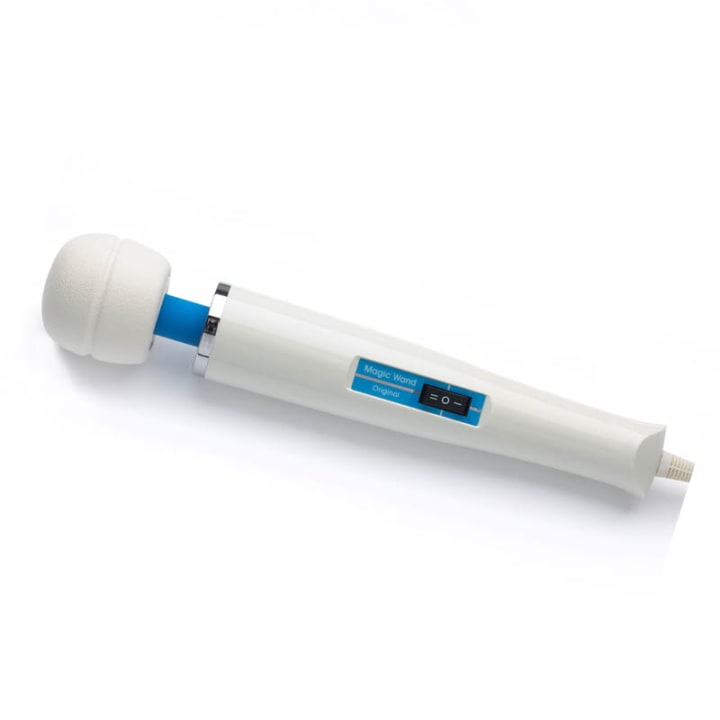 OR
THIS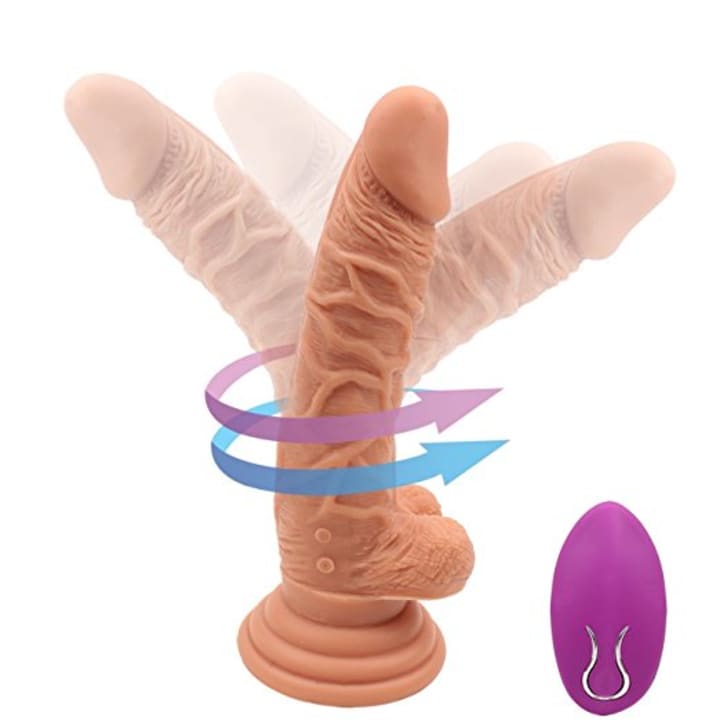 One reason the Magic Wand Massager is more approachable for some is that it doesn't look like a vibrating penis or something straight out of a sex shop. This means that there is less chance of embarrassment if a kid rummages through your stuff or you forget it out somewhere.
Actually good for muscle aches
Wand massagers are actually really good for back rubs and such and I am sure that some people use them more for this than sex. If you are nervous or apprehensive about trying out a vibrator, the wand massager is a good way to see if it is something you actually like because you can just use it for massages if it turns out not to be your thing in the sex department.
Attachments
The variety of attachments out there is pretty extensive. It should be said that any attachment is going to be a buffer of sorts. The direct contact of the massager may be a bit much for some so the attachments can help. Sensual Hut offers a package deal for $80 that includes 10 of them. This can be your best deal if you don't know what you want for sure. Bought separately they are a lot more expensive overall. The package has attachments for men and women so it is a good choice for couples that are experimenting. The clear sleeve can give a guy some very powerful orgasms. I recommend having a towel nearby for clean up because it is that intense.
s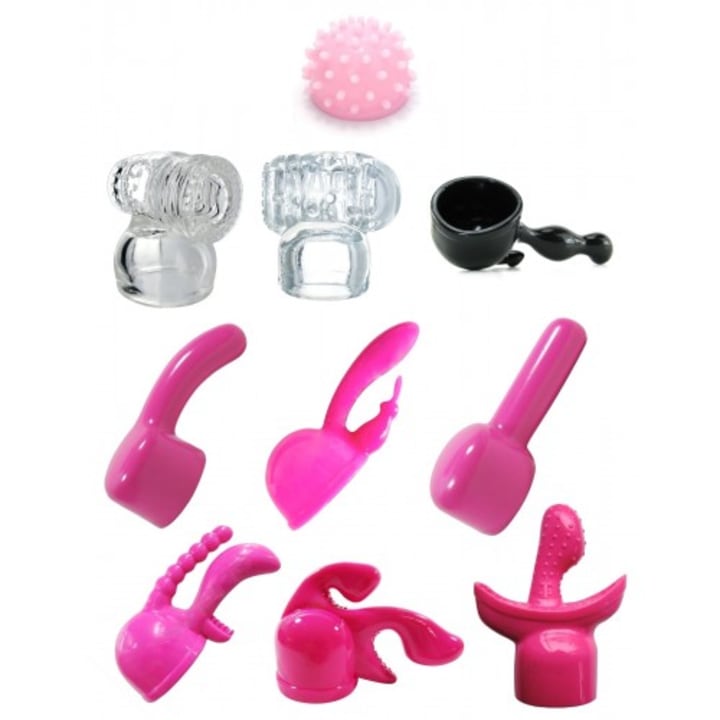 Silicone Strap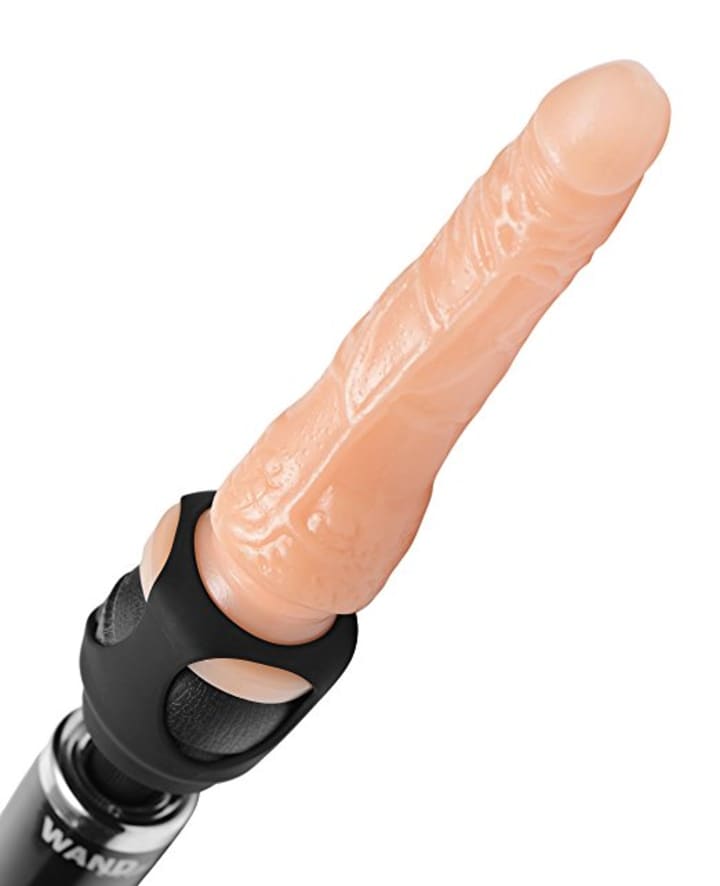 If you have a favorite dildo then this strap makes it possible to use it on your wand massager. While $14 seems a bit steep for just a little bit of silicone, it does make your wand massager a lot more versatile especially if you already have a toy collection. As long as your selected attachment has a base that is wider than the top you are probably good to go.
Imitation & Cheap Wand Massagers
There are lot of cheap fakes out there that try to pass themselves off as the real Magic Wand Original. The Magic Wand Original site has a guide to telling if what you bought is fake and links to retailers that are trustworthy to buy it from.
You don't want to spend that much for cheap knock off that is going to break or in our case we actually had a cheap off brand from Adam and Eve that start throwing out sparks! This was over a decade ago so maybe they have improved it is so not worth the risk in my opinion! If you are spending $30 don't expect to get the power and durability you get with a major brand.
Cordless Versus Plug In
I think both a cordless and plug in wand massager is worth the investment. The one thing you have to remember about this though is that anything that is battery powered is simply not going to be as powerful for as long as a plug in model. You can just get so much out of a battery. The cordless one is also heavier because of the battery and there is a warning to not leave it plugged in to the charger for more than 3 hours and to unplug it as soon as the light turns from green to red indicating that it is fully charged up.
Even the most durable toys will wear out eventually.
The lifespan of your wand massager is going to vary a lot based on how much and how you use it. Rechargeable batteries have a limited life before they start to lose their ability to recharge or hold a charge for very long. Grinding against a wand is not easy on the head and motor either.
We have had our plug in Magic Wand Original for under 2 years but since we use it regularly and not always so gently it has started to make a few sounds that makes me believe it is going to need replaced within a year or so. The Magic Wand is a tough toy to break and is definitely going to outlast cheap vibrators that take batteries.
Other Reputable Brands
Since the demand and enthusiasm for wand massagers has been consistently high over the last 30 years, it is not at all surprising that some high quality brands have emerged to compete. I personally have not used any of these but feel that they are worth mentioning because others seem to think they are pretty great.
Tantus Rumble
This one is shaped a bit differently and Tantus only offers a few attachments. Reviews are a bit mixed on this one but Tantus does stand behind their products so it is worth at least a glance.
Lelo SmartWand
If an all silicone wand massager is what you are looking for then the Lelo is worth looking into. The price is a bit steep like all Lelo toys. Some women like it because the harder you press it against your skin the more it vibrates. With 8 levels of intensity it does offer a lot of options.
Doxy
This company started up in the UK and claims that their wand massagers are 30% more powerful than the Hitachi Wand. At the same time the price tag of $135 for the regular plug in model and $219 for the all metal and silicone version makes it a big investment for that extra 30% and the die cast $219 model is heavier than the Hitachi so that is something to consider.
Alexa's Choice
I think the Magic Wand Original is the best overall value and truly the most bang for you buck. That being said I am very curious to try out the Doxy but at $219 it is a bit much. I mean after all I can wear out 4 Hitachi's for that price!
Reader insights
Be the first to share your insights about this piece.
Add your insights