Living Out Loud
Being Polyamorous in Real Life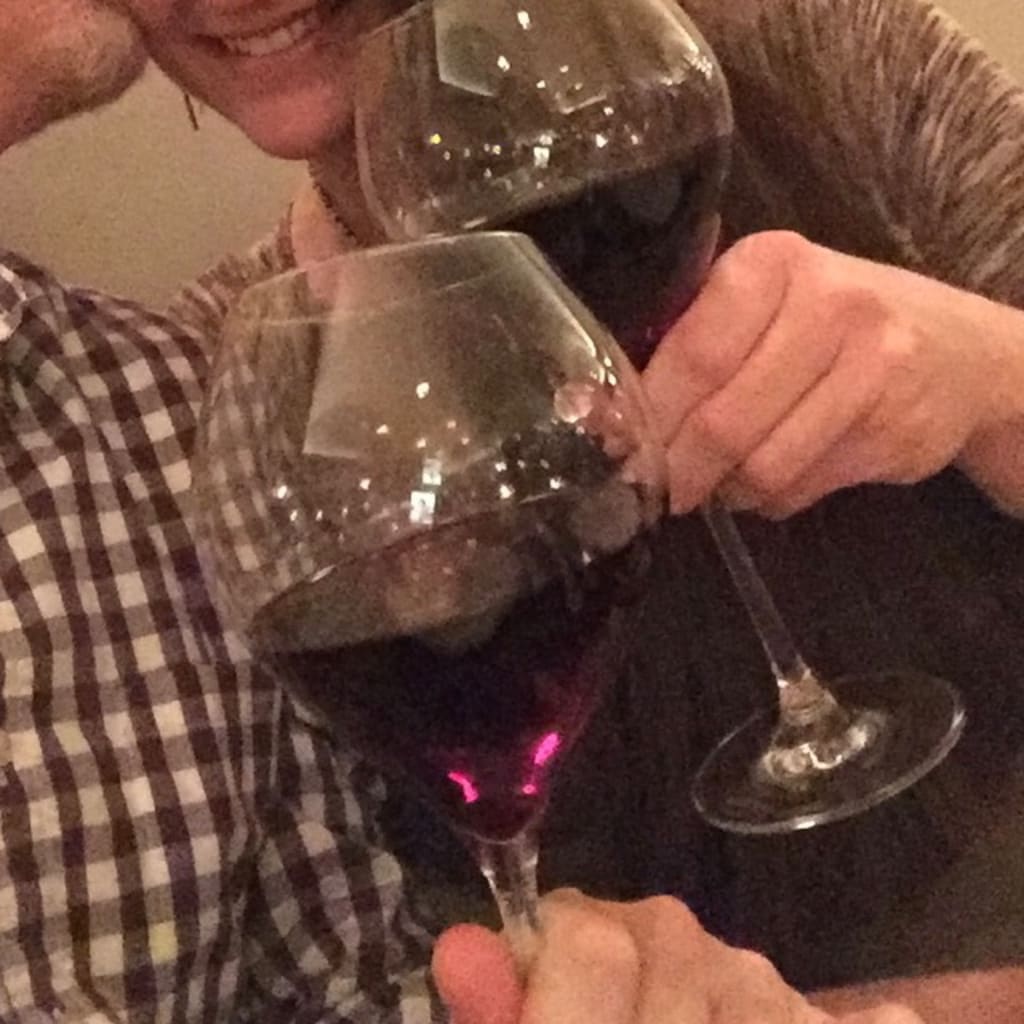 One of my partners told me once that he wanted to "Live Out Loud" with me. This seemed like an incredible idea (and one we both embraced)! You see, my boyfriend is not married. He lives in a different city. When I spend time with him "out loud" (ie. in public) in his city, it's somewhat unlikely I'll see anyone I know. So, we do this. We go to restaurants. We go for walks. We attend concerts. We hold hands. We are seen together. And this feels really normal, as it should.
He's not married. But, I am.
When we are in my town, it's a little different. I don't mind being seen with him, it's PDA that's sort of off the table. Once, my neighbor stopped my car when my boyfriend was in the passenger seat. I just answered her question and went about my business. We have been out to lunch in my town, but that's about it. It feels so much more comfortable to be in his city. (Which, mind you, is only about an hour away and where we spend our "together" time for the most part.)
As a way of "living out loud," I invited him to an event I was hosting -- a simple picnic -- where he could meet my husband and some of my friends. Now, all of these friends are either in some form of open relationship or they are privy to the fact that my husband and I are polyamorous. It worked. It was a nice, low-key way for him to meet my friends. But still, it was a curated environment.
And then there was the art show…
One evening, when I was on the way to my boyfriend's city, he called me to let me know that he wanted to go see some art, if I was OK with that. "Sure! I love art! Why not." The art on display was created by a friend of his adult daughter. No problem. I get to meet his daughter! Talk about "living out loud!" Then I realized that I knew a professor at the art school. Someone from my regular/vanilla/normal life. I thought, so what if I encounter her. She's cool. She's unlikely to ask questions. She's not going to call up all of our mutual friends and gossip -- not her style.
My boyfriend mentioned to the artist that I knew this person at the art school. (Oh boy, I thought. I wasn't really ready to lay it all on the table like that.) As it happens, this friend of mine is the artist's advisor. The artist went and found her advisor. Then she came back and found me for the purpose of bringing me to visit with the professor. "What a small world!" (Cue fear.) In talking with this old friend of mine, who I actually hadn't seen in many years, she asked: "What's the relationship?" (Really. That was the word she used.) I replied "This is my friend ____, and this is his daughter, who is friends with ____ (the artist)." I felt like that covered the bases. Explained without explaining. (Would you have said more?)
After this interaction, my boyfriend and I discussed what happened. I honestly don't care who knows I'm polyamorous. (My husband does care to keep it quieter than I do, though.) I've told all of my good friends, a couple of family members, a co-worker or two. But there's still this fear that someone is going to "find out" and I'll lose my job or something. (Does that ever really happen? Someone getting fired for being poly?) It made me think… How discreet are most poly people? How do you "live out loud"? What if we all lived out loud? Would that normalize being poly? What if everyone (or at least a lot of us) stepped out of the box?
Let's think about this as a community. Let's be brave. Let's think of ways to "live out loud" as our true selves. (Not at the risk of our safety or livelihood, of course.) How do you live out loud as a poly person? How could you safely do it more? How can we work together to educate, demonstrate, and love… out loud?