Live, Luv, Laff at Lucy Fur's Demonic and Diabolic Emporium of Sweets and Treats
Frankie never thought love would be in his future, until he meets Velda, the exquisite demonic hooker at the Emporium. As romance swirls through the air, has Frankie found his soulmate, or is there more to Velda than met the eye?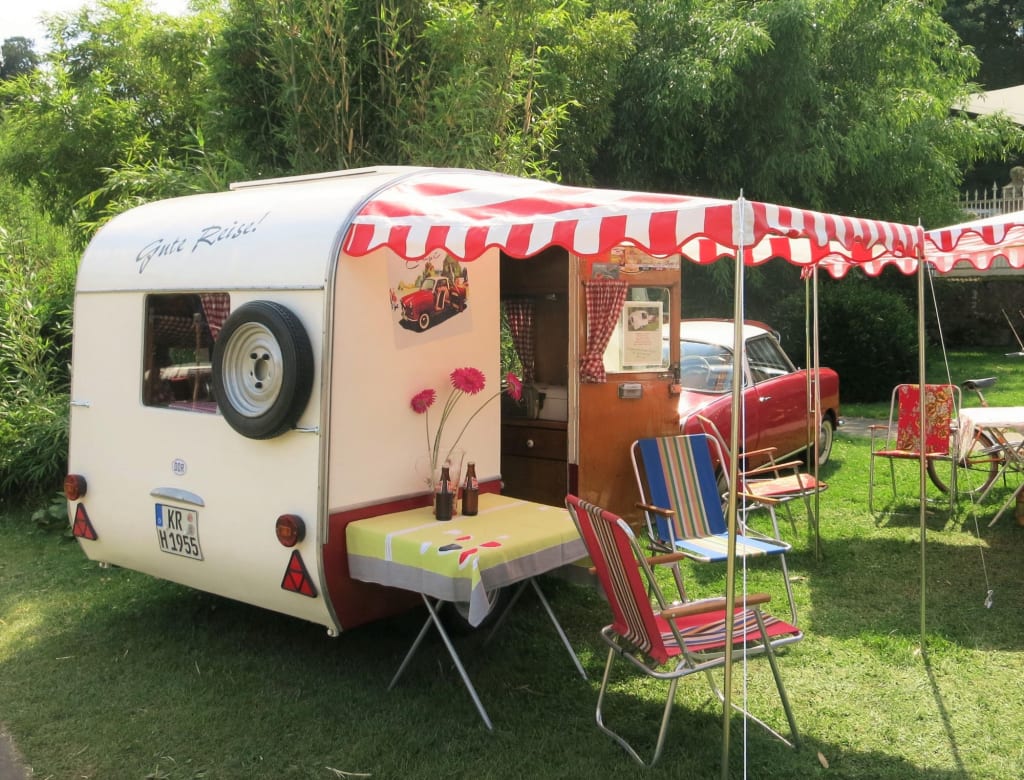 "Time to party!" Frankie guns his 454 four-barrel big block engine in his loaded Cortez Silver 1970 Corvette convertible. Top-down, blasting 'Sweet Home Alabama' on the eight-track, his racing slicks squeal as he comes in hard around the bends of the Tail of the Dragon. A tear through the Great Smokies near dusk always gets his blood running hot and his dick rock hard.
One hand on the wheel, Frankie grabs a cold Pabst from the bag on the passenger's seat and pops the top open. With a gulp and a belch, he downs the beer. "Time to find me some tail," he thinks as he sings along to Skynyrd. "I haven't been to Lucy's in a few moons. Maybe she's forgotten the mess I made with that last honey. Nobody'll notice scars if she keeps the lights down low - the way lovin' should be."
Frankie pulls off the interstate and heads onto a back road, deep in the heart of the Appalachians. His destination - Lucy Fur's Demonic, Diabolic Emporium of Sweets and Treats - the best whorehouse south of the Mason-Dixon and east of the Mississippi.
A couple of Blue Ribbons later, Frankie pulls his `Vette into Lucy's parking lot. Lucy and her available girls are out front, sipping sweet tea under a brand new awning to keep the sun out. On the awning above the ladies, their motto was spray-painted in blood-red lettering, "At Lucy Fur's, your blood runs cold, while our love runs hot." The main building is a par-for-the-course down-on-your-luck dive bar. Behind the bar are the trailers where the ladies do their business.
"Hey ya, Lucy!" Frankie slides his car through the gravel, coming to rest in front of the door in the handicapped spot. He jumps out of the car, eager to strut his still admirable physique around the parking lot. A former high school star quarterback, levelled by a blown knee in the first game of his college career, he still has the swagger and bravado of a superstar. He takes a slow walk from his car to the waiting ladies. Let them savor what sort of loving was coming their way.
"Frankie, is that you, you old sack of shit?" Lucy says as Frankie strolls closer. "You still owe me the cash for the last girls you cut up, pig!"
Frankie pulls a wad of bills out of his front pocket, peels off five crisp ben franklins, and hands them over to Lucy. "Sorry about that little misunderstanding, Lucy, but I thought they were trying to steal from me."
"They were, pig, but you still gotta pay for the damaged merchandise. Sybil can only give blowjobs down at the gloryhole since you sliced her ear to ear."
Frankie shrugged and flashed his good ol' boy smile. "She was ugly, anyway. I did the cow a favor. But you're right. I disrespected you and your fine institution, and I'll pay full restitution."
With a quick look at the talent, Frankie's keen whorin' eye spots the new girls. "Now, what do we have here?"
Lucy grabs the first new girl from under the awning. Frankie shakes his head. "Not her. Her!" He points at the pale girl at the back of the lineup. Velda's looking away from the action, but a sly grin forms, knowing the hillbilly wants a taste of her. She turns her head, and her grin widens when she sees Frankie. His trim athletic build suits her taste to a tee, and she can't wait to make a snack of him.
"This is Velda, and she's brand new here. An exotic addition to my stable of fine young whores." Lucy motions her forward, and the other girls melt into the background, under the protective shade of the awning.
Frankie gives Velda a good look over, admiring her youthful appearance, trim figure, buxom breasts, and beautiful porcelain features. She is gorgeous, and Frankie must have her.
"I'll take her for the night, Lucy. Give us the best trailer and send us up some champagne and strawberries. Some more Pabst and a bottle of Wild Turkey, too."
"Of course." She leads the newly in love (or lust) couple to the only trailer with working AC. After unlocking the door, Lucy says, "Have fun." She shoots a sly wink to Velda, but Frankie is too busy staring at Velda's ass to notice.
Frankie closes the door behind them, and Lucy heads back to cool herself under her new awning. She sits and sips from her glass of sweet tea, thinking at least this'll be a profitable night.
Her relaxation is short-lived, though, as she hears a blood-curdling scream from Velda's trailer. "Oh, shit. Not again," she swears under her breath as she scrambles over to the trailer. Throwing open the unlocked door, Lucy witnesses another of Frankie's bloodbaths, this time worse than a Glasgow smile on a cheap hooker.
"Our love is forever, baby," Lucy hears as she finds Velda munching on Frankie's arm as he whimpers, bleeding out. She's enjoying the taste of good ol' boy, "Forever, baby. Or at least until my next bowel movement, lover boy."
With an animalistic lust, Lucy glides beside her new cashier and pulls her close, drawing Velda in for a long, lingering kiss. "I love the taste of fresh farm boy on your tongue, baby. It's intoxicating."
Velda kisses Lucy back, hard, and then pulls away. She pushes Lucy down to her knees and lifts her skirt, flashing her naked forbidden zone. With her hand on the back of Lucy's head, she grinds her moist sex into Lucy's welcoming face and says, "Put your forked tongue to work, honey. If you tickle my fancies the right way, we may have the start of a long, rewarding affair."
Face deep in the musky wetness of her new ghoul friend's pussy, Lucy grunted in agreement as she serviced the desires of her new mistress of darkness.
fetishes
About the author
Hell bent on self-destruction, Paul has managed to navigate the white waters of life for almost sixty years. After leaving his successful high tech career in the rear view, Paul is now tearing through the stories of in his mind.
Reader insights
Be the first to share your insights about this piece.
Add your insights