Little and Middle Aesthetic
What It Means and How to Get It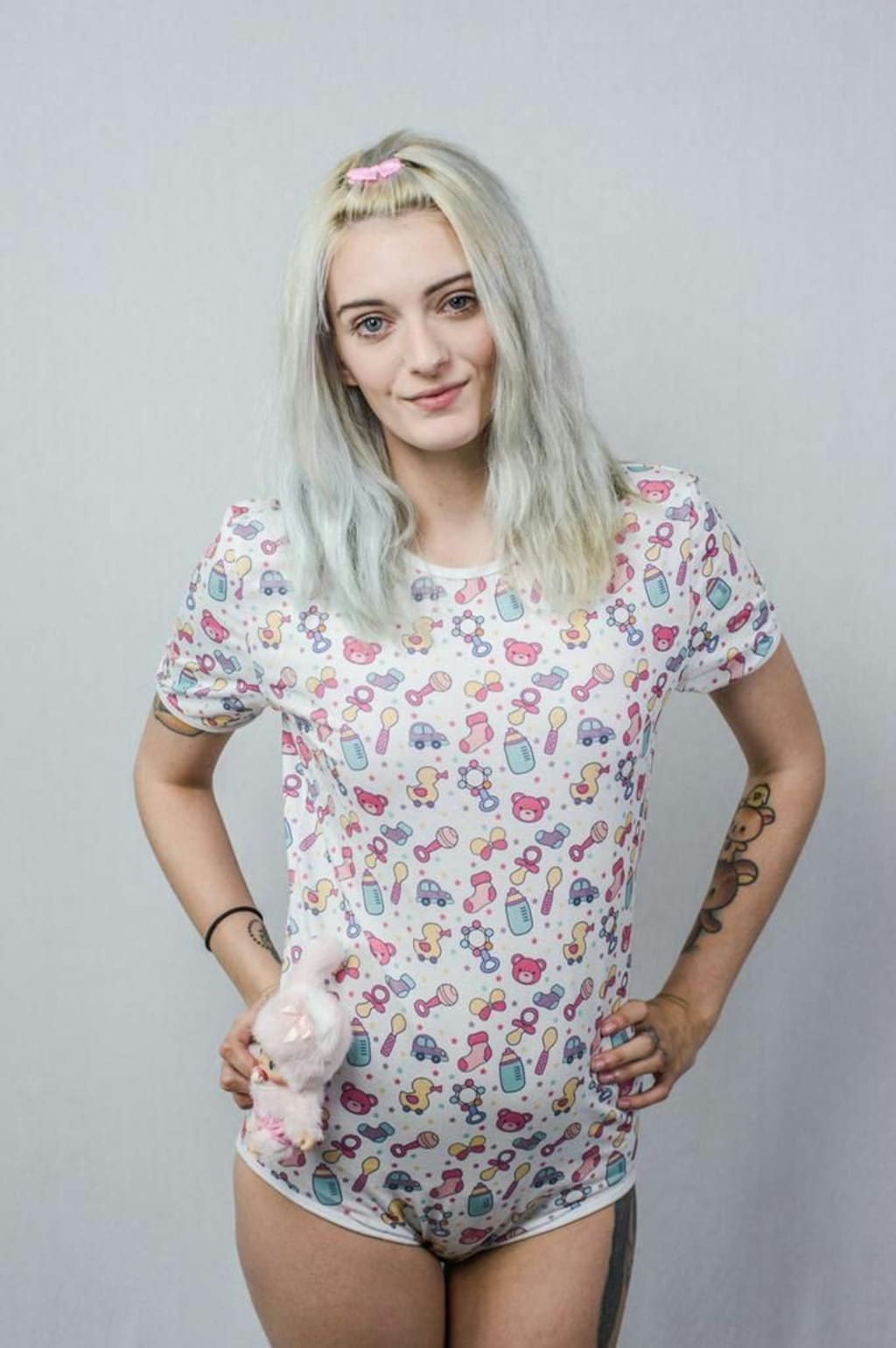 Baby girls are submissives in the realm of DDlg (daddy Dom/ little girl) or age play. There are also a group of subs called baby boys. Littles (baby boys and girls) come in all ages. There is also a group called middles who are like littles but they identify as teens instead of like 12 or younger. Some people just like age play but don't consider themselves submissives.
Also, there are adult babies who are adults that act like babies. So what is middle and little aesthetic? It's where you act or look like your little or middle side.
I feel like baby boys and middles have it easier when it comes to buying clothes for their look. When guys are baby boys they can wear flannels and graphic tees that have to do with comics and that sort of thing. Flannels and graphic tees you can find in pretty much any store. There are some men that may have a specific thing that they can't find in stores.
Middles can go to the juniors section of any store. Littles can findonesies and other things at a website called Little for Big. I found some stuff at Kohl's and Walmart recently that looks like what a little would wear. For shoes, there is Target, DSW and the outlet stores like Skechers.
It's super hard but Amazon and Disney story can make it a little bit easier. People who can sew may be able to make their own. Also, it may help if you befriend someone who is open-minded or in the lifestyle and can sew.
One good tip is to keep make up natural or light, or you could go without. I also think hair should be kept cute and simple if possible. Braids are always a good idea for littles. If you're a middle, makeup can be heavier and hair can be edgier or more complex.
When it comes to objects it's easier to find stuff, unless you are looking for changing tables and cribs. Like I said earlier, Little for Big, may have some stuff. I've also heard that people used stuff from Target, Walmart and Amazon.
Yes, people use actual baby stuff to be adult babies. I've had luck with coloring stuff at Ollie's and Five Below. There's the Disney store, Build-a-Bear, Target, Amazon and Walmart for stuffed animals.
Be careful using Wish for products or clothes, I've heard only one positive experience with them. If you don't mind second-hand stuff, Goodwill and garage sales may help as well. If you do go to thrift stores or garage sales remember to wash everything because you are not guaranteed for the objects to be previously washed.
If you need ideas, go by any children's section to get inspiration. There are some pieces are timeless and are good for all littles. These pieces include denim jackets or vests, sweaters, sundresses and maxi dresses. Some littles also like frilly skirts, which is a good investment piece. For those who don't want to go super girly, there's good options that aren't pink or frilly or sparkly but fall into one of the above categories. You may want to avoid short shorts in little space as well.
I would be careful about how you dress and act in some public settings. Some people won't be as accepting about the lifestyle. I know some people don't care about what people think but believe me DDlg already has a bad reputation. It's a controversial lifestyle and so is BDSM. The lifestyle is only controversial because people don't understand and refuse to do so. I will write more about the controversy later.