Sex Ed
Let's Have a Conversation About Sex
We should be talking more about sex instead of keeping it behind closed doors.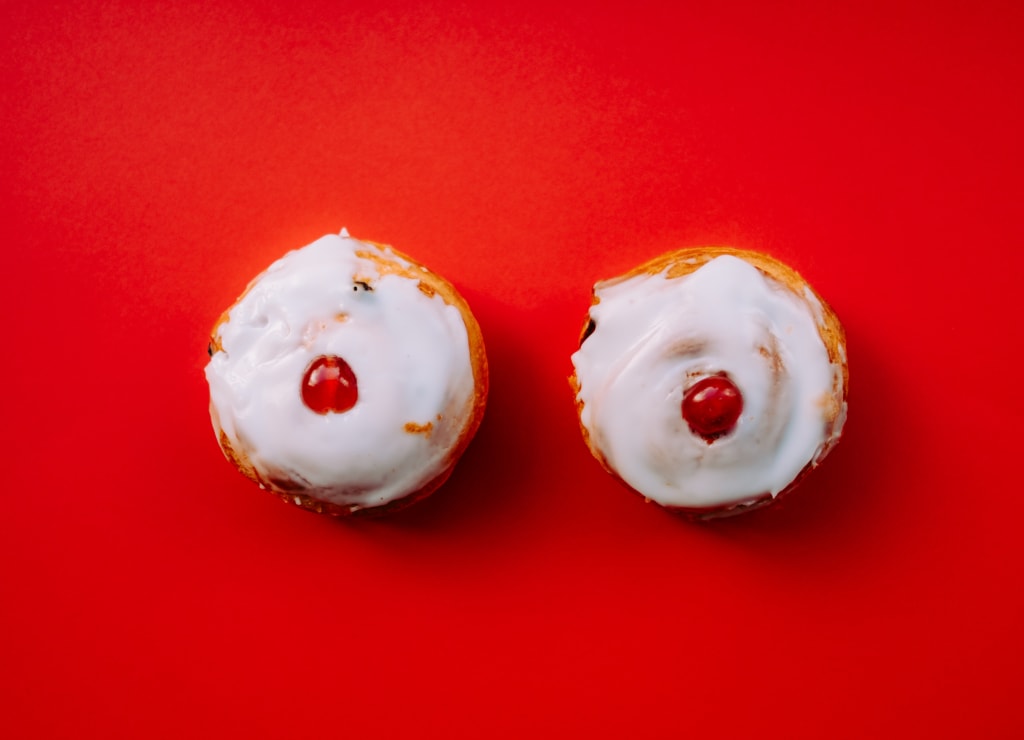 I've been somewhat of a hypocrite in a few of my articles about sex. To go into more detail, I've spoken about how communication is critical in the bedroom without practicing what I preach. While I do talk with my boyfriend about certain things, I still become an awkward turtle when it comes to specific topics. For example, just the other day I wanted to let him know about a particular situation that had made me feel uncomfortable in the bedroom. I stumbled through my speech, became red in the face, and made the entire talk feel weird. By the end of it, he asked me a question that I've been thinking about for a while now: "Why does talking about sex make you so uncomfortable?"
At the time, I didn't know how to answer it. Why did it make me feel that way? I had sex with him, something far more intimate than casual talk. That action didn't turn me into an awkward shell, so why was talking about it doing that? If you have done this before, I am here to tell you that you are not alone. Sure, I can say to you to communicate in the bedroom more (which is good advice), but it can be far more difficult in reality. To be truthful, talking about sex is easier to do with you (my readers) than it was with my boyfriend. Why is that?
Sex isn't a sinful act.
I have a few theories that have popped up in my head these past few days. A huge reason we have this issue is due to society's views on sex. I know I'm not the only one who grew up thinking sex was terrible and should be abstained till marriage. I don't mean that abstinence is awful, and I would never tell anyone how they should live their life. However, we should not be treated like we are sinful people for having sexual thoughts and feelings. Sex is an entirely normal act that almost all living organisms participate in on a regular basis. We are one of the few species who actually enjoy this act and do it recreationally as well as for reproducing.
While I do stress that sex should be between two (or more, no judgments) consenting adults, I also want to point out that you are not a bad person for wanting this. As long as you are safe, of age, and all parties are consenting to the act (see my article on what consent looks like), you are doing nothing wrong. Once we start to realize this, it becomes easier for us to have conversations about what we like or don't like, how we feel during the act, and what we would want to change.
I know some religions might tell you different on why and how you should be having intercourse. This isn't an article written to try and hate on religion. You are entirely entitled to your opinion as long as it doesn't hurt yourself or others. No matter what religion you believe in, I think we should all agree on the fact that sex does happen and should still be talked about. It doesn't have to be pornographic or dirty like many people think. Conversations I have had always dealt with things that I didn't like or ways we could change things up, so both people feel comfortable and enjoy the experience.
Past experiences can change you.
My current relationship is the healthiest bond I have ever had. We talk about making each other happy, lift each other up, and work together as a team. This is not something I have always had and know not everyone who reads this has this form of relationship. My bad relationships in the past have made me more worrisome and uncomfortable in certain situations. For instance, I had a past relationship that I have recently realized was a form of sexual assault. At the time, I didn't see this due to my insecurities.
Without going into detail, this person had me do things that I was not comfortable doing. My opinions and feelings were never a part of the conversation because I was never even given the floor to talk. Through time, I became accustomed to this and didn't know anything different. I let this past change who I was as a person. When I started my new relationship, I would stay silent when things became uncomfortable or unenjoyable. It wasn't until he flat out asked me how I felt that I realized how I was allowed to speak about it.
It might be hard to see when you are in it, but you should never feel like you have to do something you don't want to do. If your voice is not being heard, or you are forced into a situation, then that is a form of sexual assault. I cannot stress enough that BOTH parties need to be enjoying sex at all times. Don't let anyone tell you differently. We all deserve to be with someone who cares about how we feel and if we are happy. If you feel like you cannot talk about sex with your partner, it might be time to assess the relationship as a whole.
It is all around uncomfortable.
Talking about sex is just awkward all around. It isn't something that we were born doing, nor is it something you learn in school (uhm, sex education? What were you doing?). Trust me, I get how uncomfortable it can feel to tell someone that you don't like what they just did. I've always been self-conscious talking about this during sex because I don't want to ruin the mood. Unless I'm in physical pain, I usually stay quiet and try to tell them afterward. While this isn't a bad thing to do, I also can see that it isn't the healthiest way to communicate.
What I have learned is that we don't have to ruin the mood to get our point across. If you aren't comfortable in a specific position, you can try and change it up instead of flat out saying you hate it. Alternatively, you can have a constructive talk like, "I love having sex with you, but I don't necessarily like (position). Maybe we could try (this new idea) instead?" Though it might feel weird talking about it, if you don't do it, then nothing will ever change.
Overall, a relationship that is open to communication and listening will only grow stronger over time. Someone who truly loves you will want to hear what you like or don't like because your significant other should want you to enjoy the experience. Besides, the more you talk about the topic of sex, the less awkward it will become. Don't let your insecurities and doubts keep you from enjoying a natural and unique experience between you and a loved one.