Kink and Social Distancing
Keeping the Lifestyle Alive Despite the Barrier!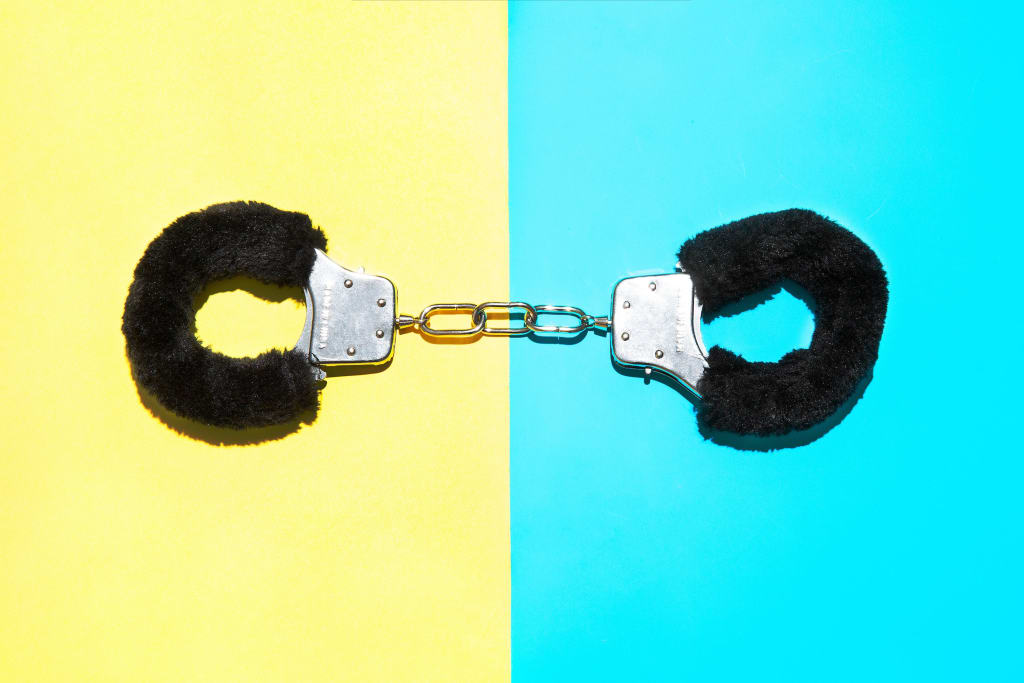 Many people in the community are in the same situation at this point in time, staying home and socially distancing themselves from everyone else in order to slow the spread of COVID-19.
But what types of things can we do from home to keep kink alive? Here are some helpful tips and ideas to work around the barrier of distance and still have an active, kinky lifestyle.
Doms, set out some rules for your submissive that can be completed remotely
Here are some examples of long-distance rules:
Clean your room/bathroom/kitchen (and send a photo to prove it)
Order your submissive to masturbate
Request that your submissive write a detailed piece of erotic fiction (you might find some awesome ideas for things to do together after this is over depending on what they write)
Request that your submissive complete a piece of artwork for you, whether that be a sketch, doodle, painting, or page of a colouring book
Order them to eat healthily during your time away from them, perhaps requesting them to send you evidence of what they've eaten during the day
Controlling how much time they're sleeping/on their phone/watching movies (this is very dependent on how much control you have been given over them in your negotiated relationship)
This time can be difficult for submissives, since they're on their own at home and may not know of constant ways to serve you remotely. Outlining some fun rules that they can accomplish for you, however small, can keep them in line, happier and more hopeful about their situation.
What about some fun ideas for play?
Distance makes the heart grow fonder, after all. Why not try to incorporate different means of remote play into your routine while at home?
Here are some fun ideas for little 'scenes' or activities that you can both do together:
Phone sex is good sex - set up a time that works for both of you to take a call, and come up with a plan of what kind of play you'd like your submissive to do.
Skype or video together for mutual masturbation, a strip tease, or to watch your partner get dressed up for you
Order your submissive to use a vibrator on themselves while you listen and talk dirty over the phone
Practicing orgasm control over the phone (as long as there's a consequence for cheating!)
Watching porn together - all it takes is the sharing of a link!
Playing a drinking game or a "stripping" game during a movie. For example, if you're watching a movie together with a rule of "whenever a character says ___, take a piece of clothing off for me."
You can also plan for future play together
With all this extra time on our hands, writing lists of kinky activities that you both have interests in, or planning for scenes with fetishes that you'd like to explore, is an amazing way to strengthen your kinky bond in the future.
Via messenger, video calls, or over the phone, mutually fantasizing about future scenes can give a bit of hope and spark a "light at the end of the tunnel" with something that you can both look forward to in days to come.
If you're into rope, there's always fun new ties to try out too! Whether that be self-tying, or on a pillow or stuffed animal, your rope bottom might love the practice that you're putting in, and it'll spark lovely little thoughts for ways to play in the future.
---
We can all get through this together! Stay kinky, my friends, and find creative ways to express your kink and have fun although separated for this short while.
And please remember, when you get together again (finally), keep it sanitary!
XX LC
sexual wellness
About the author
Tweet me PLEASE: @LCwritesthings
I don't like writing about the same thing everyday.
I don't like reading about the same topics everyday.
Stay tuned for some 'different' perspectives on my strange worldview.
Reader insights
Be the first to share your insights about this piece.
Add your insights