Kayleigh's Awakening
Part I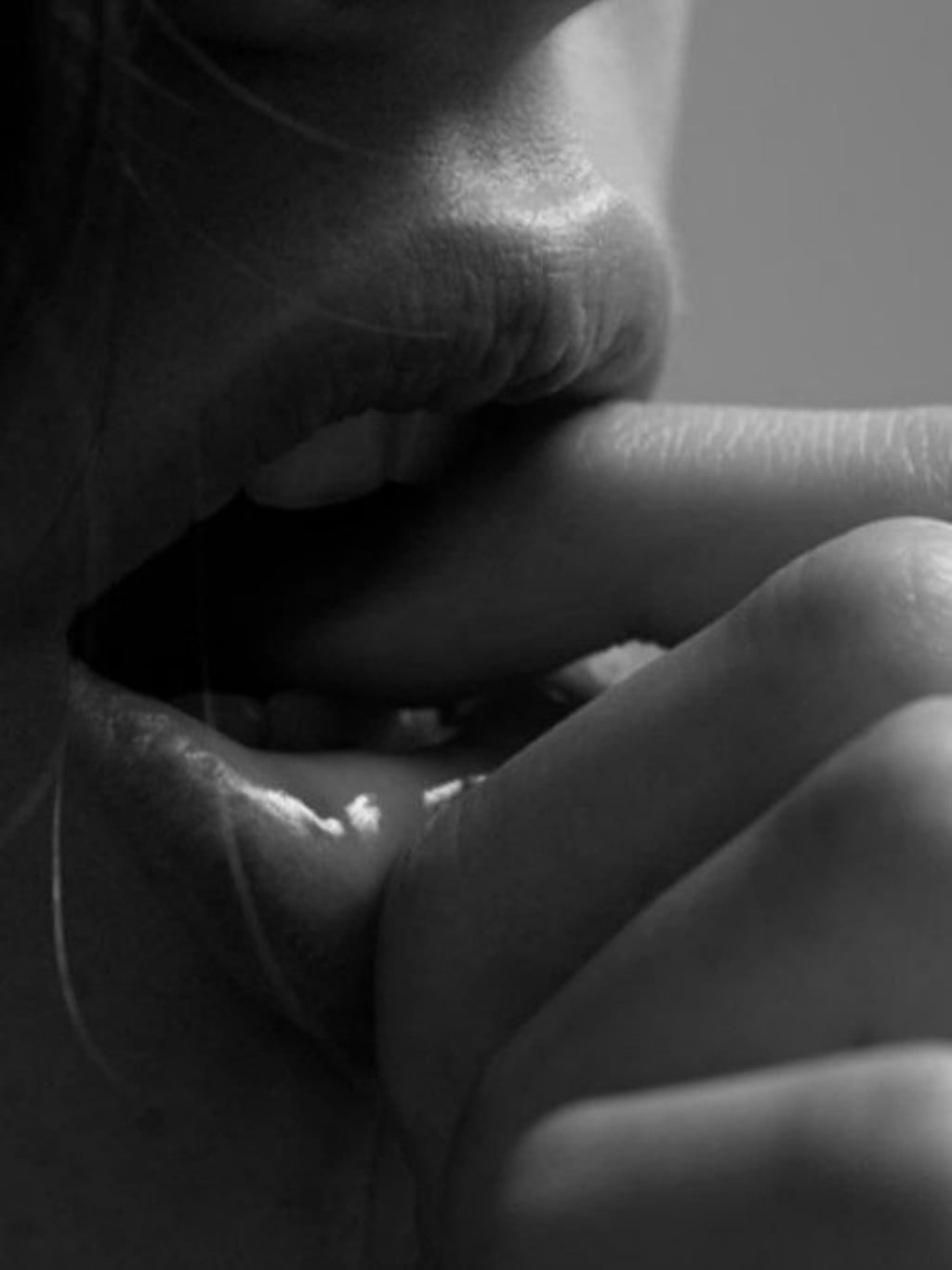 Typically, NDA's are not needed to eat with your boss and his significant other, but in this case, Bryan had explained this wouldn't be an ordinary lunch.
"I want you to fuck her while I watch. Of course, if you agree, you will be compensated for it. Either way, you sign papers stating that this conversation or anything after never existed."
I had never had sex with a woman before. It never crossed my mind, but after Elizabeth, it was like a light was switched on. Feeling her lean body on mine, the way her soft lips kissed between my legs, her tongue flickering and gliding across my clit, I didn't want it to end. I had nothing to compare the experience to, but the taste of her was breathtaking, like sweet water. As another woman, she knew exactly what to do to really make me cum. Every time she placed a finger inside me or sucked on my nipples, every time she licked my clit or ground up against me, it was with the accuracy of a surgeon. She knew just the right amount of pressure and softness to use, and it was life-changing. So here I was, counting down the minutes before it was time to go home. I planned on hitting up the bars and clubs tonight, in search of my next thrill. At about five o'clock, the elevator door chimes and Elizabeth walks out. My heart stops and my pussy moistens.
"Good evening, Elizabeth," I try to stay calm. She makes a beeline in my direction and I stand to meet her. She hugs me and inhales deeply, sending goosebumps all over my body.
"I've been meaning to ask you for months now, what perfume are you wearing? It smells amazing." I give her the name quickly. I don't know how much longer I can act like I don't want to just spread her across my desk and taste her sweet juices. I stand and cross the room and gently knock on Mr. Alexander's door. "Excuse me, sir. Elizabeth is here," I announce in my usual sheepish voice. He just waves her in and I shut the door behind her. It has been a few months since our first encounter, since then, we had met up once at Mr. Alexander's condo for a threesome. It was nice, but I much preferred the interactions between Elizabeth and me.
After about an hour, Elizabeth and Mr. Alexander reemerge. They both say goodnight as they head for the elevator. They were an odd couple, if you could call them a couple. They rarely acted like they were in a relationship, but the chemistry between the two was almost tangible. They had been involved for a little over a year, and the changes in Mr. Alexander were drastic; rushing home, an overall better mood, smiling, all things that would never be used as adjectives for him pre-Elizabeth. I liked them as a couple, but I am a more private person. My plan for tonight, and every other night, was to push up against something soft and sexy, get her home, cum wildly, and send her home. I was too involved with my work to be tied down. Finally, the clock ticks down to seven o'clock and I start packing up my things and clock out. I head to the women's bathroom and change into the raunchy party clothes I had stashed in my bag. I apply some dark makeup to my eyes, gloss my lips, and tussle my hair. Before I enter the elevator, I spray on some perfume. When I get to the bar up the street, it is packed full. I order a drink and squeeze my way to a booth in the far back corner. There are mostly young, corporate males here and I am beginning to lose my nerve. It's getting late and I decide to go when a tall blonde makes her way to my booth. "Hey! do you mind if I sit? I am tired of getting groped on." She doesn't wait for an answer and sits. "My name is Samantha," she extends a hand.
"Kayleigh," I respond as I take her hand. She is bubbly and smiles a lot, but I am not sure if she will be into what I have planned, so we just sit and talk. A few drinks later, I realize that she has inched closer to me, so close in fact that we are touching. If you're gonna get this done then do it.
"Hey Samantha, I'm going to head out. I could use the company." I sit patiently awaiting her response. She smiles at me and slides out of the booth, hand extended for me to grab. We walk hand in hand out of the bar and I hail a cab. The moment the car door closes behind us, she turns into a different person. She climbs on top of me and pushes my head back before passionately kissing me. We remain this way, kissing and grinding, for the eight blocks to my apartment.
When I shut my apartment door behind me, the real fun starts. This is it, I think as I watch her undress. I do the same and lead her to my room. We dive onto the bed, laughing and giggling. She places a hand on my pussy and begins to rub. It feels so good. My hips wind in sync with her hand. Once she's done warming me up, she sticks two fingers inside of me, jabbing aggressively. As she does this, she also flicks my nipples with her tongue. My back arches in ecstasy. I turn to my side table and fish out my favorite dildo. She smiles and lays back on the bed. I take the toy and push it into her before doing the same to myself. With the toys inserted, we inch closer and closer, until our clits are touching. We go to town, humping and gyrating. Every time one of us moves, our clits touch and send an invigorating shiver down my spine. I can feel the pressure building up the way it did before I cum. I keep the pace, rubbing my pussy against hers until she throws her head and screams with pleasure, her erect nipples pointing out at me. The scene drives me crazy. I, too, throw my head back and let the pressure go. I send a gush of cum from my pussy, soaking Samantha and my bed. My body goes limp and we lay there, wet and content. After a few moments, we get up and go to clean ourselves off. I change my sheets, and before she turns to leave, she writes down her number and places it on my bedside table.
"I hate to leave, but I have to work in the morning. Please don't hesitate to call if you're in need of some company." She smiles and kisses me and I close the door behind her. The fire inside me had subsided, if only for a while. I had gotten my fill of what I had craved, and it should hold me over for a while. I lay in my bed and smile.
Mr. Alexander isn't the only one with secrets.
erotic