Justin Hills(Proposal FLUFF+SMUT)
Justin flies you out to see their show and proposes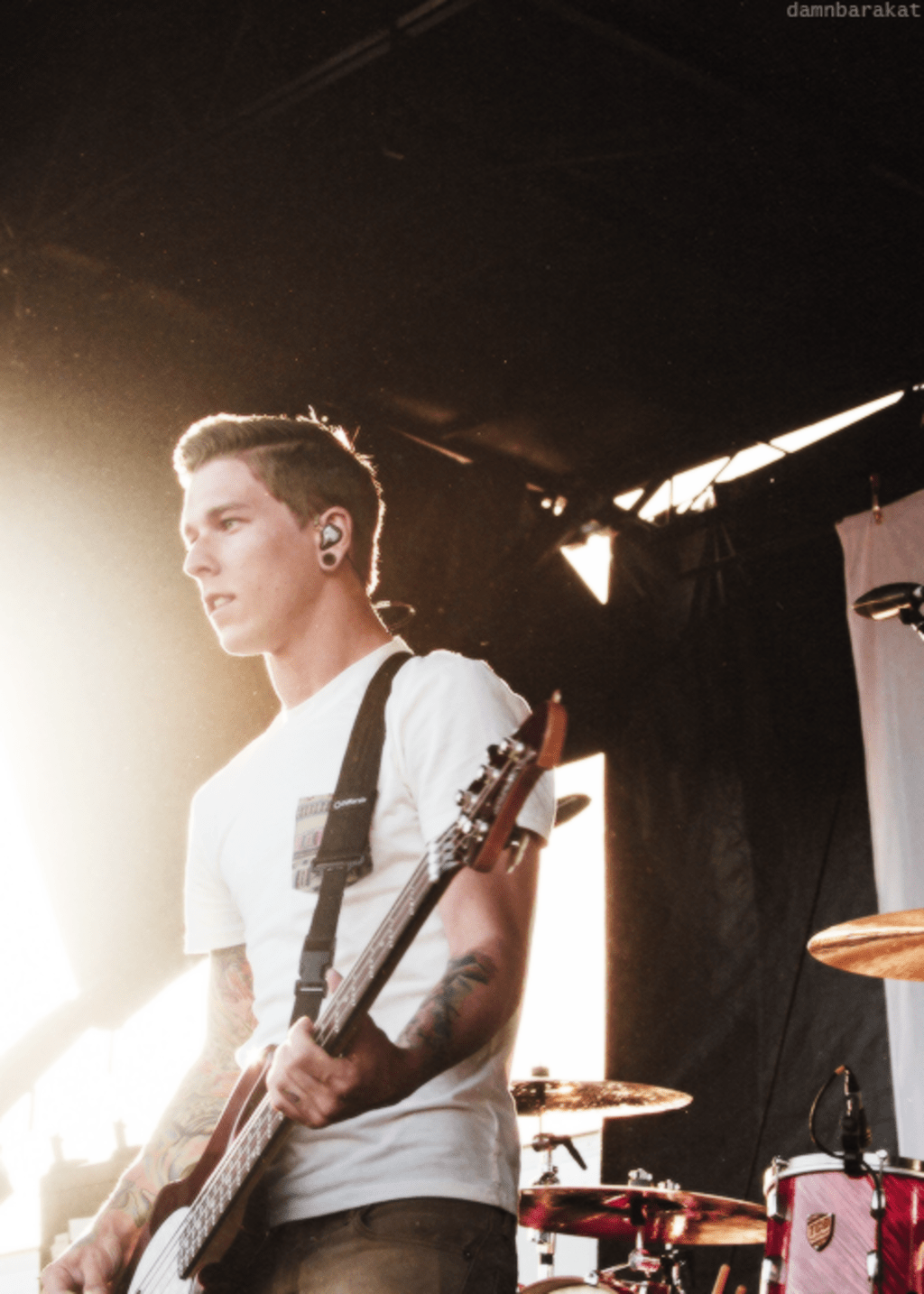 I'm standing by baggage claim waiting for Justin and my bag. I see my bag come out and chase it for a little before someone else grabs it for me. "Oh, thanks I-" my thoughts get cut off when I look up and see it's Justin. "Justin!" I freak out and jump up and attack him with a hug.
He helps keep me up by wrapping and locking his arms under my ass to hold me up. I kiss him hard and hold his face between my hands. Keeping our lips connected I smile up against his lips.
"Y/n I missed you so much," he says against my lips and I smile more and kiss him again.
I pull away and smile, "I missed you too," I peck his lips and he puts me down.
"Ready to go to the bus we have a few hours before I have to go get ready for the show," he says with a smile while holding onto my hands.
"Yea let's go," I smile and he brings my luggage for me into his car. On the way back to the bus we stop at a place for pizza. I sit down at a table as I wait for Justin to come back with the pizza. After a little while, I see him walking towards me with a pie. He sits across from me and smiles.
"I'm so glad you're here y/n," he says with a giant smile. He's been acting kinda weird and I smile back at him.
"Me too," I smile at him and grab a slice. All we really talked about while we ate was what we were up to and how the tour is going.
"Ugh I have to go to soundcheck," he complains and we get up to leave for the venue.
"Y/N!" The guys all greet me and give me hugs and they are all smiling a smile that won't break. I'm so confused but I chose to let it go and ignore it and then talk to Justin after the show. Soon enough it's time for the guys to on and performs. I love watching them because Justin is a completely different person on stage. They are almost done with their set when they stop playing and Kellin quiets the crowd. I watch him carefully as he walks up to the microphone.
"So my buddy Justin here is going to say something," Kellin smiles and gives Justin the microphone. I am shaking as I watch him, he turns to look at me at the side of the stage.
"Y/n, can you come out here?" he asks me. I go out there shaking and unable to organize my thoughts. I go up to him and stand in front of him and watch as he gets down on one knee. I am so shocked and my eyes can't help but form tears. "Y/n would you make me the happiest man on earth and do me the honor of marrying me," he says staring me in eyes and I shake my head yes as I ramble, "Yes, yes, yes, yes!" I smile and cry. He picks me up and kisses me passionately and holds my face between his hands. I smile into the kiss and so does he and when we pull away he keeps me close with his arms around my waist as he stares into my eyes.
Kellin picks up a microphone, "Dude what she say?" he asks with a smile and I chuckle not looking away from Justin and I watch as Justin smiles too.
"She said no Justin you're fucking gross," Jack says and the guys make jokes and I just keep looking at Justin.
"Okay sorry to ruin the moment but we have one more song to play," Kellin says and the crowd cheers. Justin pecks my lips and I get off stage and they finish up their set. Justin looks at me the whole time and we are both smiling like idiots. I smile at them and watch as Justin to get off stage and gives me a sweaty hug.
"Ahh," I squirm because of his sweat but he showers me in kisses and I kiss him hard and we go to the bus.
SMUT WARNING
The guys went out to eat and we went back to the bus. Justin carries me and lays me down on the couch and hovers over me. I smile at him and he kisses me hard and I kiss back. I wrap my hands around his neck and pull him so he is closer to me. He intensifies the kiss and I wrap my legs around his torso. He trails kisses down my neck and pushes my shirt up. I pull away from the kiss so he can take it off all the way. Once it is off I am left in my lace bra that is see-through so he can see my nipples and puts on a smile, "You're are so fucking sexy y/n," he comments and I blush but pull him back into a kiss. He kisses me hard and his tongue explores my mouth.
"Mmh," I moan into the kiss and his hands explore my body before he brings them up to my bra claps and he undoes it. He slides it off my arms not breaking the kiss. He kisses down my chest and leaves small hickeys on it before he massages my boobs and returns to my mouth for a kiss. I buck my hips and he smirks and pulls away. He slides off my black jean shorts and my matching lace panties. I watch him as his eyes examine my body and he smirks at me and I tug at his shirt and he moves so I can take it off. I palm him through his jeans and take them off once I can see his bulge through them. I blush and slide off his boxers and his giant erection springs out. He kisses me and lays me down and spreads my legs so I can wrap them around his waist again. I can feel his throbbing cock rub up against my soaking wet slit.
"You're so wet baby," he moans into the kiss and applies some pressure to his hips so they push his cock tease my entrance.
"Mmh," I whimper and he smiles into the kiss and slowly slides in. "Fuck Justin you're so big," I moan into the kiss as he speeds up his thrusts.
"Mmh baby you feel so good," he moans getting rougher with his thrusts, pounding into me harder and harder each time. He makes me feel so good.
"So do you," I moan and gently bite onto his bottom lip.
"Mmh so tight," he comments and kisses my jawline down to my collarbones and then comes back up to my lips. I buck my hips as I feel one of his hands leave my waist that he has been holding and go to rub my clit.
"Oh fuck," I moan louder and buck my hips hard. I watch him as he moans and his facial feature change with every thrust, "You're so hot," I moan and pull him down closer to me so I can connect our lips again.
"Mmh baby," he moans and goes faster and harder and I feel myself getting closer and closer but I don't want this moment to end. He rubs my clit harsher and lifts my hips up slightly so he can pound into me faster and harder. "Oh fuck, I'm so close Justin," I moan.
"Cum babe," he tells me and goes harder and rubs my clit more. I cum and ride out my high as he keeps slamming into me. Right after I feel his hips buck and his pace gets sloppy and he pulls out. I am still red and panting. He pulls a blanket over us because we are on the couch and lays next to me and cuddles me close as we both try to catch our breaths.
"I love you so much y/n, I can't wait to marry you and spend the rest of our lives together," he says into my ear before kissing my head.
"I love you too so much you don't even know," I turn my head a little to face him.
"I fall in love with you all over again every time I see you, how did I get so lucky to have you," he smiles blushing slightly and I feel like I'm going to cry and kiss him.
"I can't wait to have my life with you," I say my lips pressed against his and he smiles and carries us to the bunk so we can fall asleep.