Is Sex As Good As It Really Seems?
Sex Experiences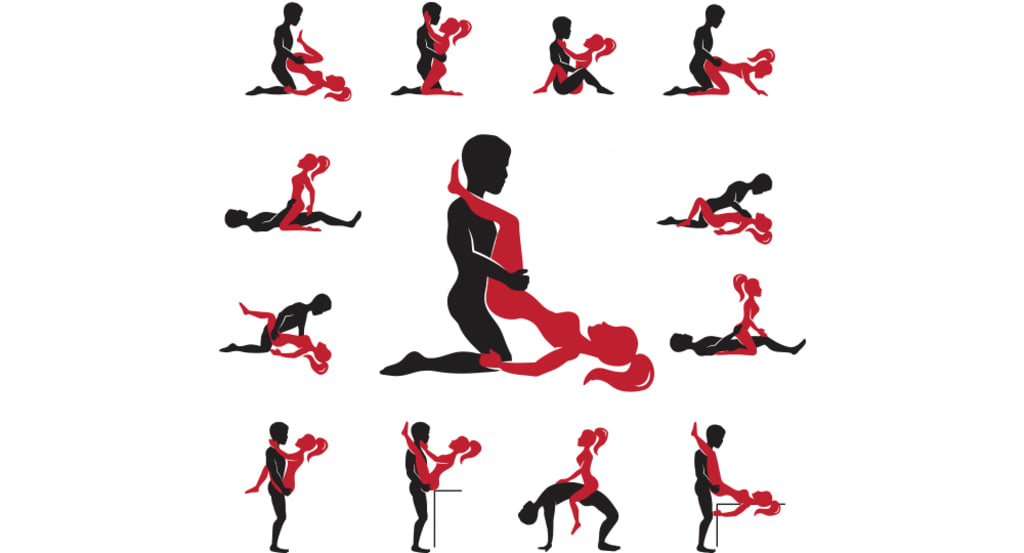 After only having sex for 4 years, to me it seems like longer. I'm not sure whether it's because of the amount of times that I have had sex or because I have only had sex with 3 boys/men. I'm currently 20 years old in a relationship that I never seen myself getting into, however, I think I've made the right choice. Therefore, let's start at the beginning of my experiences. To see whether my views say anything about whether sex is always as good as people make it out to be.
It all started when I was 16 years old. Having sex wasn't really a high thing for me, I wasn't a very popular child, so I didn't really put myself down for one to lose their virginity at 16. However, during the relationship only lasting around 12 months we didn't really experiment into different sex acts or anything really to do with sex. It was always the same position (missionary) and never much foreplay. Although I did try giving him a blow job a couple of times, this wasn't by choice. This was because he kept on about me doing it, so I ended up just giving in. I had absolutely no idea what a blow job was let alone how to do one. So, you guessed correct, it didn't really go or end well. The sex during this relationship was never fantastic or amazing, probably because both me and my boyfriend never really knew how to do things or how to pleasure each other.
At this point I still never researched what sex was like, what to do or how to do other things. Only because it never really occurred to me, and I thought the sex that we had was always going to be the same no matter who I did it with.
Moving on to 2nd person I had sex with, I thought this relationship was the one for me. As I was getting treated like a "princess" at the beginning but it was never going to stay like that. Sex was absolutely incredible at the beginning. My boyfriend at the time was 23 years old. So, he had so much more experience in every section you could think of that linked in with sex. It felt as if I was in a dream, having the thrill of someone who loved you so much and was able to pleasure you in every way you could think of. However, sex wasn't always what it seemed. This relationship took away 3 years of my life, where I learned or experienced porn, different sex positions, different places to have sex and also the abusive side that can happen when you have sex with someone.
2 years into the relationship we had sex in countless places, including his multiple cars that he had gone through, my bedroom, his 2 flats he had gone through and also in some public places. Until about 18 months into the relationship the sex was amazing, I found out I was more of a screamer during sex, which seemed to help him as well. We were only able to spend 1-2 hours together every couple of night/weeks. However, we were able to spend a night together in his flat with his mate sleeping in the living room. We had spoken about spending a night together for months and now we finally got to do it...maybe I was a little bit too loud.
I don't know how we managed it but we had sex maybe 8 or 9 times during this night. How any man could manage to have sex 8-9 times a night in one night I will never know but I loved it at that point. Which lead me to believe that sex would maybe get better as we spent time together...however, I was wrong.
18 months into the relationship things started to change, he was getting abusive, violent towards me during sex and before/after sex. I still don't really know what changed but I can now understand what people go through when you know they have been sexually abused. It is the most horrific thing anyone can go through. I never thought sex could lead to the violence he showed.
So, after the effect he had on me I was destroyed. I found it incredibly hard to have sex with anyone else after this, however, I managed it.
This brings me on to my final boyfriend that I was able to have sex with and currently still do have sex with. Mind you, at the beginning sex wasn't all that great. This was because I was used to the force of the previous guy, plus he was a little bigger than my boyfriend. However, this changed when I began to realise that my current boyfriend is and will never be anything like my 2nd serious boyfriend. My current boyfriend is nearly 2 feet taller than me and is 27 years older than me. However, he tells me that I have more experience than him. Although I don't think this is true. I only get some of my knowledge because I have been able to watch porn videos for the past 3 nearly 4 years. Although, me and my current boyfriend have only been having sex for the past 6-7 months, I have been able to experience out of this world orgasms that I have never experienced. This relationship's sex ratio has been nearly every day since we started (with a few day/week break in between).
However, this has led me to believe that sex isn't always as good as it seems. But it can be good when you find the right person. This man (my current boyfriend) definitely knows how to treat a woman and definitely knows how to pleasure a woman in every aspect of her life.