I Didn't Know I Was Kinky
We've all been missing out.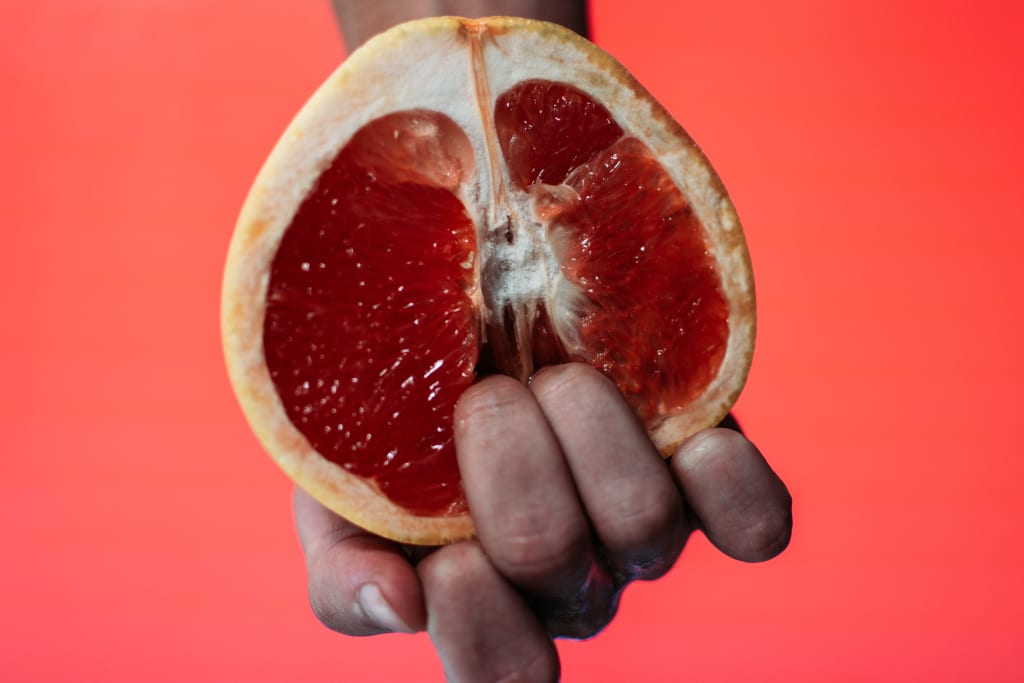 Photo by Taras Chernus on Unsplash
I was a freshman in college the first time I had an open conversation about kinks. My group of loud, socially awkward friends made it a game.
"You've got to take this kink test, guys."
We all took the 40-question online quiz, excitedly sharing our results. The purest of the group was a rope bunny. Another of my friends was into roleplaying. I looked down at my screen as it loaded, fascinated by what it could possibly tell me that I didn't already know. And then, disappointment.
90% vanilla
I was disappointed. Everyone else sounded so exciting and I was...vanilla? After revealing my results, a few of my friends reassured me that it was okay to be vanilla. But for some reason, the thought of being so bland made me uncomfortable. Unfortunately, the thought of kinky sex seemed to make me equally uncomfortable.
At this time, I had a boyfriend that I was very much in love with. We fooled around a lot, but he was also a very vanilla person. I was pretty content, honestly. As an eighteen-year-old virgin who had gone to school with more than a few pregnant girls, I was kind of just excited to be touched by someone I loved.
But the vanilla-ness didn't end with that relationship. It followed me, no matter where I went. Every guy I hooked up with in college was the same routine: make out, fingering, oral (if I was lucky), missionary. Sometimes I'd turn around. Woohoo.
Then, another boyfriend spanked me. It was such a small thing (and something that I didn't equate with being kinky, per se) but it sparked a new excitement for sex that I hadn't quite had before. It was something that I started asking for a lot and it made me a little bit more open to the possibility of enjoying other kinks.
But then, the spanking started to become mundane as well. With every hookup that I had, I needed to ask the men in my life to spank me and do it hard, please? But they were always too scared to do it as hard as I wanted.
A few weeks ago, though, things changed completely. I met a guy for a drink and ended up going back to his house, as par the routine. We started fooling around and then, without warning: do you want me to choke you?
The next two hours were untethered, unrestricted fun. He asked if I wanted to do something. If I did, I said yes. If I didn't, I said no. No weird pressure, no fears of doing sex incorrectly somehow. We just had fun and it was the best time that I've ever had having sex.
That night, I found out that I was kinky. After 21 years of thinking that I was vanilla as they come, I realized that I wasn't the one holding myself back. Society had been holding me back. It's holding all of us back, really.
Sex is steeped in fear. It's drenched in it. We're all scared of our smells and our awkward cum faces and our genitals not looking like a porn star's. But, the truth is, all of that fear is holding us back from how much fun sex can really be.
Even if you're not kinky, you're probably holding back something that you've really been wanting to try in the bedroom. Maybe we all just stopped putting so much pressure on ourselves to be the perfect sex partner, we'd start having a lot more fun.
And shouldn't sex be fun?
fetishes
Freelance writer with big depression and little skills other than talking too much.
You can find some of my works in Adolescent, Daily Dead, Lithium Magazine, All Ages Of Geek, and Screen Queens.