How to Use Anal Sex Toys
So you want to know how to use anal sex toys, do ya? The good news is, anyone can enjoy them. The bad news is, you need to know what you're doing with them first.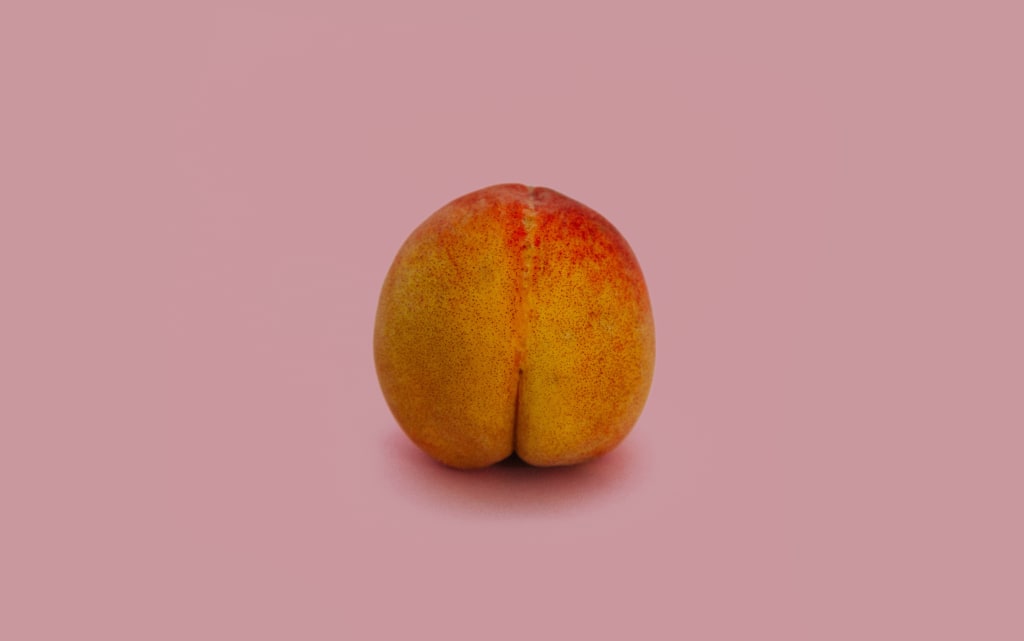 Not too long ago, a friend of mine who's a nurse told me a rather awkward story of a person who didn't really know how to explore his backdoor.
My friend, who we'll call Sal, was working a shift in a hospital emergency room when a man came in. He looked very embarrassed and was walking unusually stiffly through the ward.
After getting to the partition where he was expected to wait, he stood next to the bed and refused to sit down. Most of the time, when someone is in the ER, they won't have an issue with sitting—so this was definitely unusual.
Sal asked him why he was there, and why he was acting so strangely. Just underneath his breath, he explained that he had shoved an entire eggplant up his rear end and he couldn't get it out.
Sal was shocked, but it wasn't too shocking.
You see, anal play is still considered to be taboo throughout large portions of the United States and the world. Many men and women who want to try anal or wish to enjoy anal toys are afraid to talk about it.
As a result of the taboo surrounding anal toys, many people end up using things that shouldn't be used in play. Others may use legitimate toys, but use them incorrectly. Anal play can be safe and fun, but only if you do it the right way.
If you have been looking at anal toys for a while, you're probably interested in trying them out. This guide will help you learn how to use anal sex toys safely and pleasurably.
Before we begin, let's talk about your booty.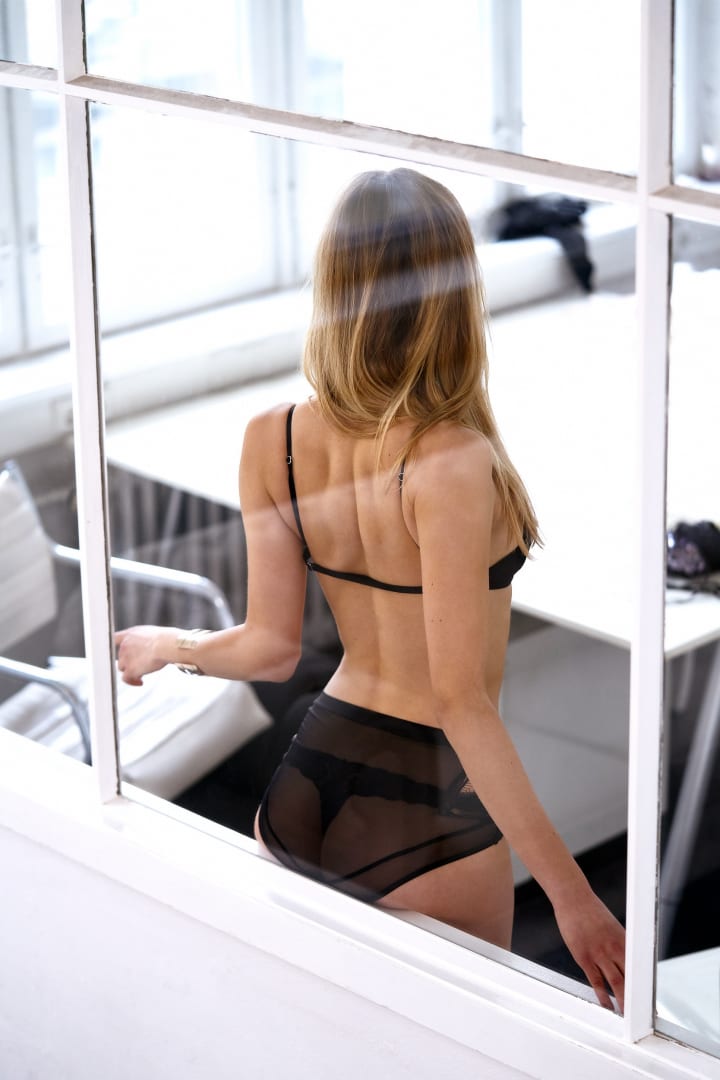 A lot of myths surround anal play and anal sex that need to be dispelled, pronto!
The most common myth is that anal sex is dirty and that it's not healthy for people to do. False! Your ass is a self-cleaning part of your body. Things can get messy from time to time, but it's actually totally safe to do.
You need an enema beforehand. Nope! You don't need to clean yourself out back there before anal. It's highly unlikely that anal play will make you poop. If you're really that worried, go before you play and avoid foods that cause watery feces.
Only gay people do it. Also not true. Women, heterosexual men, bisexual men, and gay men all can enjoy anal stimulation.
It will hurt. Anal play doesn't have to hurt all the time, and truth be told, it really shouldn't hurt too much. Once you get used to it, you may actually enjoy it more than vaginal sex.
Now that we have all the bases covered, let's talk about toy play!
Before you even figure out which anal sex toy you want to try out, you will need to grab some lube. Unlike a vagina, which creates its own lubrication, your anus can't produce the moisture needed to have something inserted in there painlessly.
Trying to insert a sex toy up there without lube can and will hurt. Besides, it doesn't feel good without lube. Lube is so important, I'd buy it before even trying to learn how to use an anal sex toy.
That being said, not all lubricants can handle anal play. I strongly suggest using a personal lubricant that's designed for gay sex, such as Gun Oil or Pjur's Analyse Me. These kinds of lubes don't dry out, which means that you can enjoy your toy for longer sessions.
In order to know how to use an anal sex toy on yourself (or a partner), you will need to buy a toy or two. This begs the question: How can newbies choose the right toy without knowing what to look for?
For most newbies, the best sex toy to start off with is an anal plug. This toy gives you the full feeling people love and also helps you train yourself for other toys. It's also relatively foolproof.
That being said, you need to look for the following qualities with any anal sex toy:
It needs to be made of non-porous material. Porous material is terrible and dangerous for anal use. Bacteria, mold, and other bad things can get caught in a sex toy's pores, which in turn, can cause you or your partner infection. The best material for sex toys is either borosilicate glass, medical-grade silicone, or metal.
It should be small. You will be in pain if you try to shove a plug the size of a grapefruit back there without training your way up first.
It should have a mechanism to prevent it from getting lost. Here's where Mr. Eggplant failed hugely. You need to be able to fetch it out without having to put your hands (or someone else's) up there. A pull string, or a T-shaped draw will work in most cases.
The pull mechanism has to be sturdy. Rope is not acceptable, since it can break.
You really don't want to skimp on quality when you're dealing with sex toys. Contrary to popular belief, you can't make a porous toy non-toxic by slipping a condom over it.
LELO makes some pretty awesome silicone anal plugs. The one above, named Bob, is meant to stimulate prostates, but can also feel amazing if you're a girl, too.
To start using your toy, it's good to prep yourself.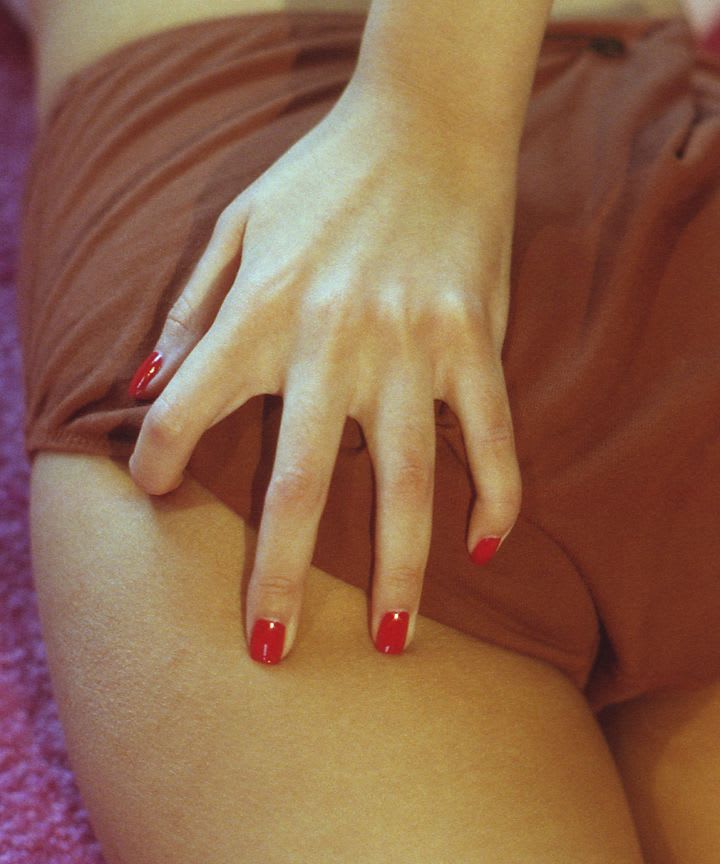 The biggest part of learning how to use anal sex toys is the preparation. I can't emphasize how important preparation is for your play session, so don't skip this step!
For most people, anal sex isn't something you can jump into. Though you don't need to use an enema, cleaning up your backside with soap and water is highly advisable. During the day, try to eat extra fiber if you can.
Then, there's the act of setting up your body for the event. You will need to have plenty of foreplay, pleasing, and teasing in order to fully enjoy anal play. If you aren't used to anal play, it's a good idea to masturbate before you try insertion.
Right before you get to the big event, add a little lube to your toy and yourself. Now, it's time to talk about the insertion.
For many people, the hardest part of getting used to anal play is getting used to relaxing yourself as you put something in your behind. It's understandable; it's a new sensation and it's pretty daunting.
A good way to ease yourself into it is to just insert the tip of the plug, and probe around the anus to see how it feels. If you're struggling with relaxing yourself, these tips can help:
Push the way you would when you're going to the bathroom, then relax your backside so it slides right in. It sounds bizarre, but it works surprisingly well.
Try different positions. Most people find the best positions for anal sex to be doggy style or while lying on their side.
Consider using a desensitizing lube. If that initial push isn't working well, you might want to try a desensitizing lube that makes the initial insertion easier.
There's no set-in-stone way to enjoy a butt plug or any other anal toy. Everyone experiences them differently, simply because everyone's nerve endings are a little different.
Here's a quick list detailing how to use anal sex toys using a variety of methods:
Massage the outside rim of your anus with it, just to see how it feels.
Insert it entirely to get a "fullness" feeling.
If you're using an anal dildo with a flared base, have anal sex with it the same way you would with a partner.
Use anal toys for double penetration with your partner.
Wear butt plugs as an ornamental accessory to please and tease your partner. (This is particularly common with jewel butt plugs.)
Use a vibrating anal toy to enjoy waves of pleasure on top of any of the other sensations listed above.
Experiment a little to find out which method works best for you.
If you're using a butt plug, giving double penetration a try is lots of fun—as is masturbating with it in. For most beginners, the simple pleasures and sensations of a plug will help you figure out whether anal play is for you.
Of course, there are other ways to play with your anal toys, and plenty of other toys to choose from. Here's a quick run-through on how to use anal sex toys of other forms:
Anal beads are excellent for people who want to ramp up their orgasms during play with a partner. To use anal beads, insert them the same way that you would an anal plug, leaving the pull loop outside of your rectum. Then have sex with your partner. As you approach orgasm, gently (and slowly) pull out the beads bit by bit. The best anal beads for stronger orgasms will ramp up playtime, guaranteed.
Prostate massagers are male-only toys. Women don't have prostates, so they can't really massage their P-spots like men can. However, if you're a guy, there's good news in store. You can use these like a butt plug, and gently tilt the massager to reach your P-spot. This allows you to milk your prostate, which can produce an orgasm that lasts as long as 30 minutes.
Anal dildos are specialty dildos that are flared out at the bottom to prevent loss. These are used like regular dildos, except, you know, they're for your back door. These toys are wonderful for deeper penetration.
Weighted butt plugs are typically used for an extra "fullness" sensation. They're niche, but they're fun to wear.
Learning how to use anal sex toys is awesome for your love life, simply because it opens up a whole new realm of sexuality you can explore with your partner.
Once you get into anal, you'll find that a lot of different sex scenarios can come to life. It's not unusual to hear of people incorporating elements of BDSM into their anal play, or to hear of men who want to experience penetration while they penetrate their partners.
One of my personal favorite ways to ramp up the wild effects of anal play is to wear a remote controlled vibrating plug to a night club and let your partner choose when it buzzes. The Remoji from Picobong is amazing for this purpose, and better still, is quiet enough that no one will know a thing. If you're a woman, you can easily pair them up with the best vibrating panties to get you off in secret for a truly wonderful night.
By all means, feed your curiosity. Your sex life will thank you for it.
The funny thing about anal penetration is that you tend to enjoy it the more you do it. That's actually why many people choose to train themselves to take in larger sex toys, and why so many find it satisfying to do.
Doc Johnson's Naughty Silicone Anal Trainer Kit is a great choice for people who are beginners, simply because it comes with three different sizes for you to slowly train yourself to take bigger sizes.
Doing this takes time and effort, but it's often effort that people enjoy. The choice to expand your ability to take bigger toys, of course, is totally up to you.
Now that you know how to use anal sex toys of all kinds, it's important to know how to clean up your goodies. After all, you really don't want to have an anal toy lying around with sticky lube and juices on it, right?
Most sex toys are fine with just being cleaned using regular soap and hot water. However, since it's anal we're talking about, it's best to use hot water combined with a specialty sex toy cleaner like the one from Shibari.
Whoever said anal couldn't be good, clean fun clearly hasn't done it right, don't you think?
how to
Skunk Uzeki is an androgynous pothead and a hard partier. When they aren't drinking and causing trouble, they're writing articles about the fun times they have.