How to have an Amazing Quickie Sex.
Quickie sex doesn't not always mean bad sex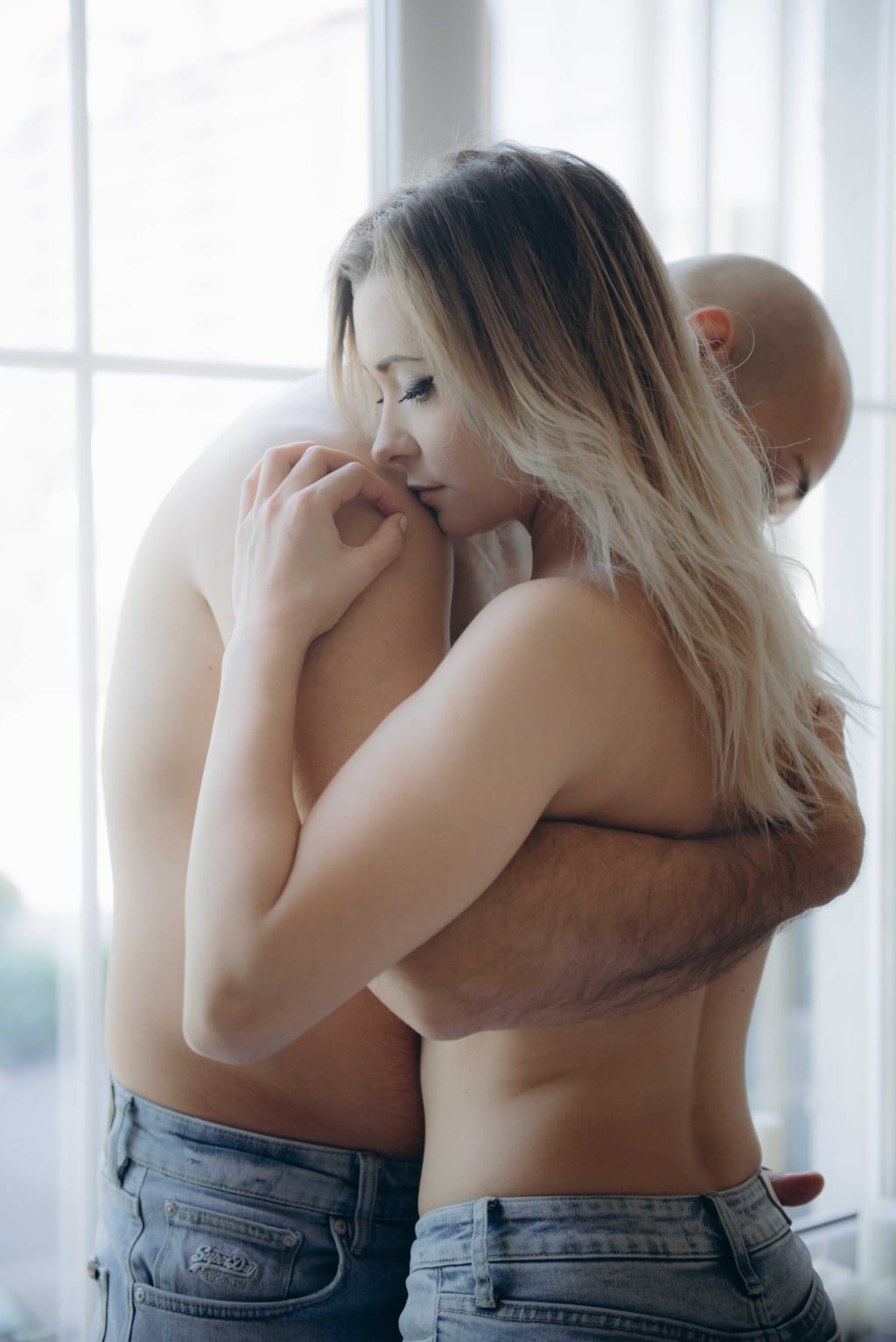 Image Credits : Pexels.com : photo-of-topless-man-and-woman-hugging-each-other-1700768
The dirty secret about the quickie sex is that it's not so dirty at all.
It is just a way for time-strapped people to enjoy an intimate moment together. It's sex, made fast efficient. And sometimes that's just what everyone needs.
That said, quickies have an unfairly bad reputation for being rushed and unsatisfying. Sneaking away for 10 minutes in public bathrooms and even behind the closet is marked as the exclusive territory of horny teenagers and shady rom-com characters.
They can also notoriously unsexy when executed badly. But when executed correctly, a quickie can offer the much-needed relief against stress, strengthen a relationship and give mutual pleasure at a time when intimacy, connection, and, well, time, are luxuries.
As Elle Chase, a certified sex educator and author of the bestselling book Curvy Girl Sex says.
"When people think about quickies, they think about something that's slutty, but it's really just a kind of sex that can be extremely satisfying and erotic. There's no shame in a quickie."
And a quickie does not necessarily mean having penetrative sex. You need to just broaden the definition of the quickie and think of it as a 10-minutes time to connect to each other. This can be a quick oral, a hand job or even heavy petting over the clothes. Of course, it can also mean penetrative sex if you have the time.
The trick is to make it mysterious and energetic. Ditch the idea of a quickie as a means to a fast orgasm or sexual release, and focus instead on being able to connect with your partner at all levels.
And here are some tips to have great quickie sex.
Give her a heads-up
Sure, a quickie is a spontaneous act but remember that for a woman, sex is 50% mental.
So, give her a heads-up on what she can expect. It can be a morning smoochy whisper before leaving for work, a sextext at lunch or even a couple of minutes of dirty talk on the phone. This builds up her anticipation and even before the act, she would be soaked down, thinking about it.
Also you can use these quick chats to finalize the location; it can be a romp in the car, the kitchen countertop(Who can forget Kate Winslet on the kitchen top in Revolutionary Road) or even the laundry room(again Kate Winslet in Little Children).
Remember, a quickie as the name suggests, leaves you with little time so a bit of planning can help you succeed big time and leave you both satisfied with the results.
Don't skip foreplay
The tongue is an ideal tool for getting a woman ready for a quickie. And even a quickie needs to start with a kiss.
The first three minutes of your quickie should be for kissing her. Studies by Lafayette College in the US found that kissing reduces levels of the stress hormone cortisol, quickening the time it takes to turn you both on. Paying lip service makes you seem more caring, flooding her system with the 'connection' chemical oxytocin, building trust and encouraging her to come quickly.
After that, the orals come in the picture.
The clitoris is where you ultimately need to focus your energy when time is of the essence. If you want to get her to the finish line fast, kiss your way down between her legs. Spend time on her outer lips first and then let your tongue find her clitoris, gradually increasing the intensity and pressure. And when she says she is ready for you, watch out, orgasm is likely soon to follow.
Quickie sex is exactly that — quick! Women do not reach orgasm at every encounter and that's okay.
Mix it up
No, you're not going to run through the KamaSutra in a few minutes. But if you do it right and experiment with a few positions, you can get the best out of a quickie.
The center of women's pleasure is the clitoris, not the vagina. So, while penetration is the key sex act for most men, it's not at all the main attraction when it comes to female orgasm.
So, to make it work, especially during a quickie, it's important that a woman should be thoroughly aroused and that the position you choose should help to achieve maximum clitoral stimulation. Her on top is a great pick so she can rub against you as you thrust. If she prefers deeper penetration and wants to be taken from behind, be sure to reach around and tend to her clitoris as well with your free hands.
Remember, the quickie is not regular sex and shouldn't be treated as such. There is little time for your regular moves so you need to do the precise things that she likes; a certain lick, a finger twisted into her the way she wants, a slow squeezing of her butt and so on….
Use the quickie to let her know that you haven't forgotten her little needs and encash on the glow of intimacy that comes with it.
Lastly, don't sweat about the orgasm
If she gets it, awesome. But if she doesn't, no worries (and the same goes for you).
Sure, getting the big O is great and is the ultimate triumph of sex. But if you focus on pleasure, orgasm is more likely to come and come more quickly.
As Dr. Jane Greer, relationship expert rightly says.
"What makes a quickie satisfying is being able to take time away from life's responsibilities to share a fun, sexy experience with your partner. It's not really about orgasm for either party. In fact, focusing too much on making sure she comes might make her feel pressured—and that pressure will ultimately make the experience less satisfying."
So just relax, touch and kiss and rub and play and let the moment take you where it wants to go and before you know it, the big O will follow! Remember, the perfect quickie is spontaneous, rushed, and filled with urgent desire. Just make the moment happen and embrace the messiness of the situation. Let the surge of emotions just flow through your bodies.
As Mae West has rightly said.
"Sex is an emotion in motion."

Mythili
Mythili is a programmer by passion and a connoisseur of fine arts like painting, calligraphy, and pottery. She writes in the twilight between relationships, creativity, and human behavior.
See all posts by Mythili →