How to Find a Threesome: A Girl's Guide
Coming to terms with the fact that you want to feed your ménage à trois fantasies is by itself challenging.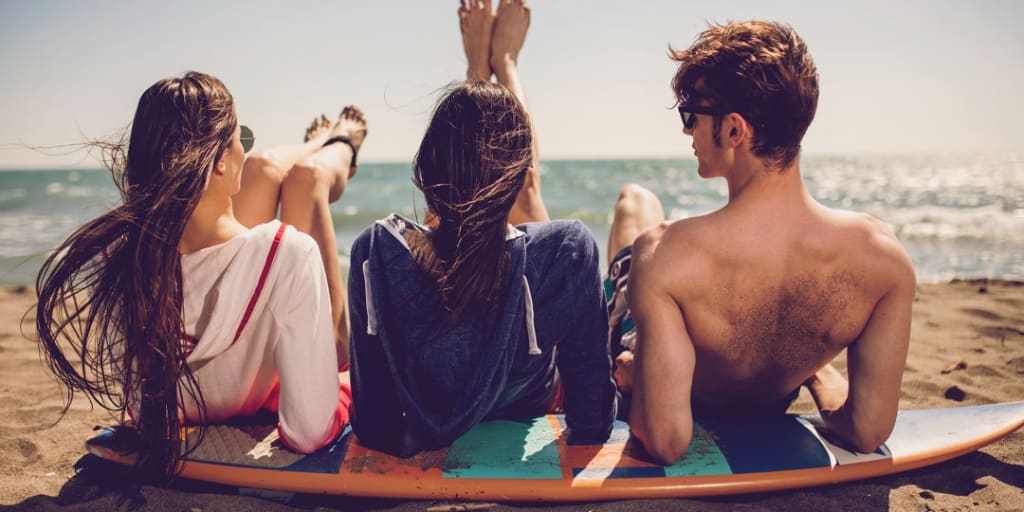 Find a third partner.
Coming to terms with the fact that you want to feed your ménage à trois fantasies is by itself challenging. Well, it is undoubtedly the most popular of sexual fantasies that is in the bucket list of a majority of people—who have bucket lists, that is.
In as much as threesomes remain to be a fantasy for most people, some manage to actualize it. Something that most of the people who have been able to break lose can agree upon is that it is not a comfortable escapade. There is so much to worry about: being able to identify what turns on one person can put you at your wit's end, let alone two. Where to find a third and how to get it going is also another hassle you may worry about.
The biggest headache, however, is how you will find a threesome. If you are a girl/woman mostly, you may need a little help. It does not come as easy as it may sound. However, that does not mean there should be any cause for alarm; the following tips will make the pursuit of your fantasy less hectic.
1. Take some time on the internet.
Thanks to digital technology, you can find a unicorn (third) on the internet, from the comfort of your couch. There is no better place to live your threesome dream than the internet. Why so? Numerous hookup and threesome sites are there to aid your search.
All you are needed to do is sign up to these sites and set up a profile, and that is it. Some of the threesome sites you can put into consideration for starters are Lucky, Feeld, OKCupid, and FetLife to mention a few. The internet will spare you the agony of having to wait for years to be able to make your fantasy a reality.
2. Communicate clearly.
Well, girl, you need to be upfront about your expectations and what you want. When pitching to a potential third, you need to be clear about some things. One is your relationship status, how long you want the arrangement to last, and the boundaries of the threesome—that is, in light of the activities expected to take place.
Why is it important? It will help you and your potential third discern whether it is a suitable situation for you before you decide to go on board.
3. Give a good first impression.
You need to make yourself or your profile as appealing as possible to your potential unicorn. You have to give your prospective third a reason to want to be in a threesome with you. You need to make yourself approachable and make them feel safe.
A quick tip on this one is that you can work with putting up qualities you find desirable in others on your profile. Also, if you are in a relationship, it is essential that you let your potential unicorn know that your better half is okay and comfortable with the whole situation. No one wants to be in an awkward threesome.
4. Talk through it.
Well, say you have secured yourself a unicorn. You should ensure that everyone feels respected from the word go—otherwise, you will have everyone bail. You need to have a conversation about what is expected of everyone in that threesome. Also, everyone's needs and wants should be brought to the table.
It is during this time that you will also discuss the safety measures to take to protect yourselves from STIs and pregnancy. Do not forget to talk about the aftermath, too, to avoid any awkward moments when participants are wondering whether they should stay the night or leave.
That said, nothing should now stop you from having fun!