How to choose lingerie and costumes
Lingerie and costumes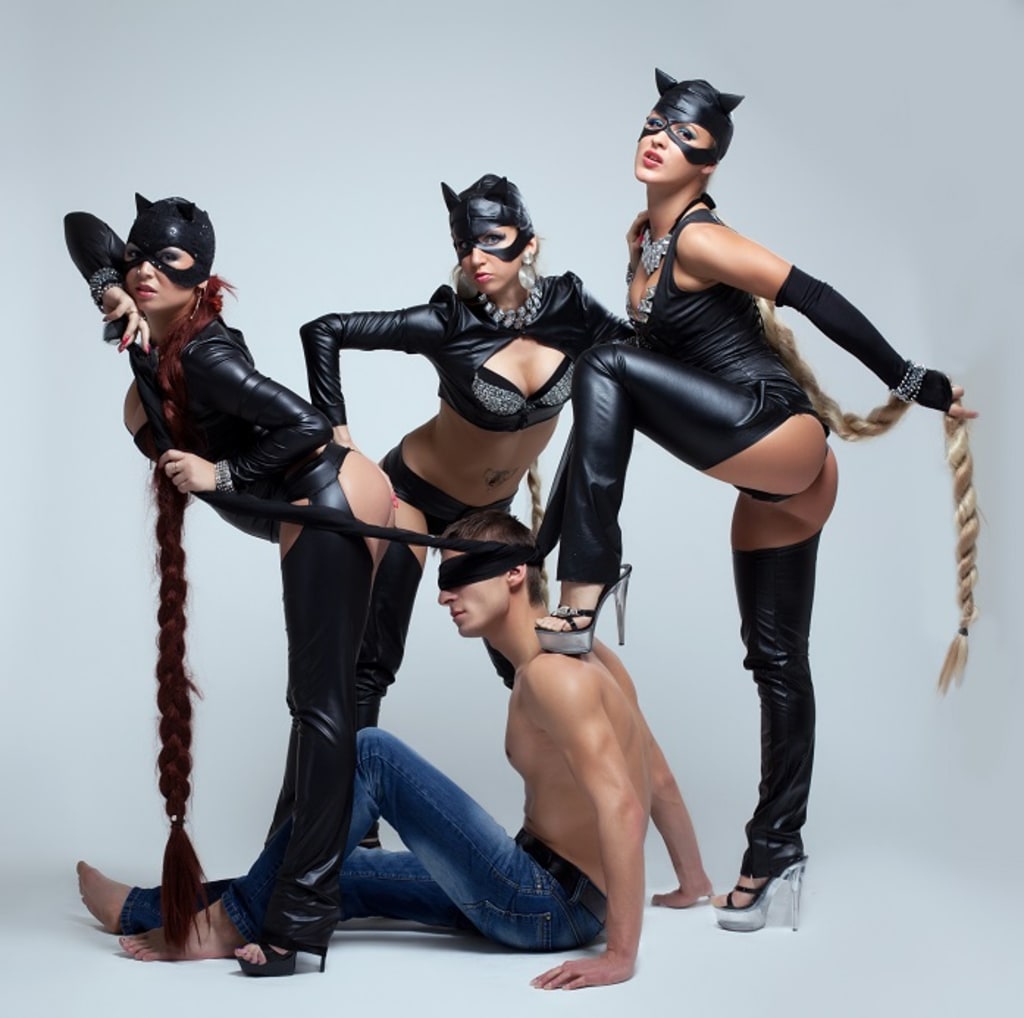 Lingerie is a very intimate apparel for women. Some like it sexy. Others want it comfortable. But isn't it better if you can get both? Being sexy and comfortable with your lingerie maybe the best thing you can get. Since it's one of your apparel every day, it also needs to look sexy when you need to go on a date.
You can wear your lingerie as an undergarment to feel better inside out. Another way is to use it as a costume for your intimate moments with your partner. You will appear sexier and even more desirable if you have a costume during your play time. It's better if you can also wear it during regular days. That way, you don't end up with an unused lingerie inside your drawer.
Start With A Pair
If you are new to this department, you can start with a pair first. Wearing a lingerie needs a bit of getting used to. Don't go for a 3 pieces lingerie just yet. You have to get used to wearing your 2 pieces set first before going all out.
It's a must that every woman have a pair of brassiere and panties to look well put together. It is the first piece of clothing you wear every morning. Make it to look nice even if nobody will see them. If you feel sexy inside, then you will feel the same even if you are wearing a uniform.
It's All About You
Don't wear it if you are not buying it for you. In order to look good in anything, you also need to feel good about yourself. If you don't like wearing a revealing undergarments, then find something wholesome yet sexy.
Go for a lingerie that's made with laces. It will still bring out the temptress in you and it will have a more feminine touch. You might even want to get a push up bra and things to add more confidence. But if your uncomfortable wearing things, find a panty lace so that you will still feel sexy without the strings getting stuck on you.
Be Bold
When you think that you are ready to go all the way, then don't limit yourself with just the usual color. Black and beige are the classics. But red and bolder colors will look hot as well. As long as you will feel sexy and beautiful, whatever color will work for you.
There are also different cuts for everybody. You can choose between a plunge bra, sports bra or even an online lace denim. Just make sure that you go for a pair so that you can make sure that the pair will complement each other. Plus getting a pair is more cost-effective than buying them separately.
Sleep Tight
Wearing a lingerie doesn't always have to become your costume on your playtime. You can also get one for the usual nights. Find something comfortable for you to sleep as well. In case your partner shows up in the morning, you don't have to worry about getting caught in an ugly nightdress.
Invest in a good fitting lingerie so that you will feel comfortable and sexy at the same time. You may also try to add-on suspenders or stockings to complete your look during special moments. Find a color that will compliment you and don't worry if you don't have the biggest bust size. A good lingerie can still make you feel and look like a goddess.
If you are already an adult, it's time to upgrade your underwear. You can choose what works best for your personality. There are a lot of lingerie to choose from. Just choose what you think will look good on you. Make it comfortable as well so that you will feel confident even by just wearing your underwear.
Don't keep on playing safe when it comes to finding a perfect lingerie. There are a lot of choices especially in some specialty stores. You can either buy it from a shop or if you are shy about it, then order it online. That way, your lingerie will be on your doorsteps. Nobody will see them except you so it is the best option.
If you want to know more about lingerie and costumes read here: https://adultsmart.com.au/blog/